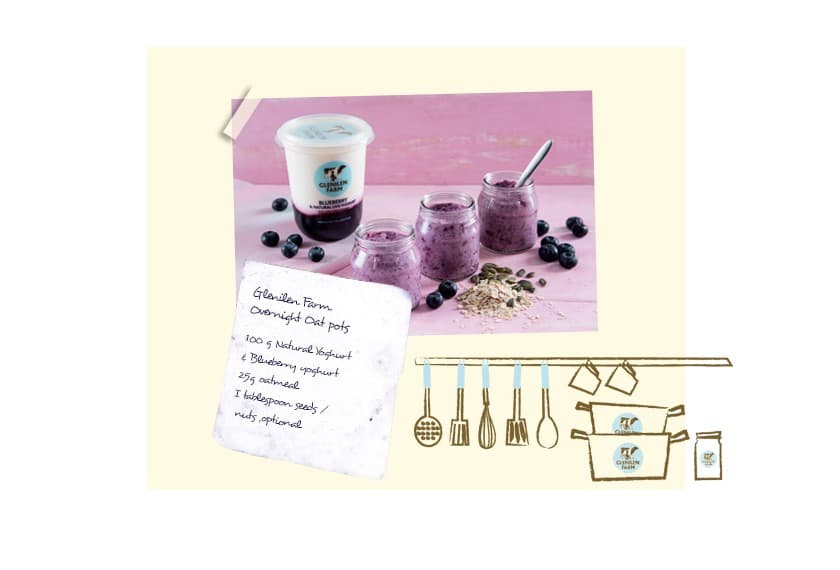 Ingredients
100g Natural Yoghurt & Blueberry yoghurt
25g oatmeal
1 tablespoon seeds/nuts (optional)
Method
Mix the blueberry and natural yoghurt layers well.
Add the oatmeal and seeds if liked and mix well.
Place in either a bowl or individual glass pots with lid.
Notes: Another option is to add grated apple

You may also like
New Season Irish Carrot Cake

International Guest Chef Fred Cordonnier. Recipe baked by Aisling Boggan from team Good Food Ireland.