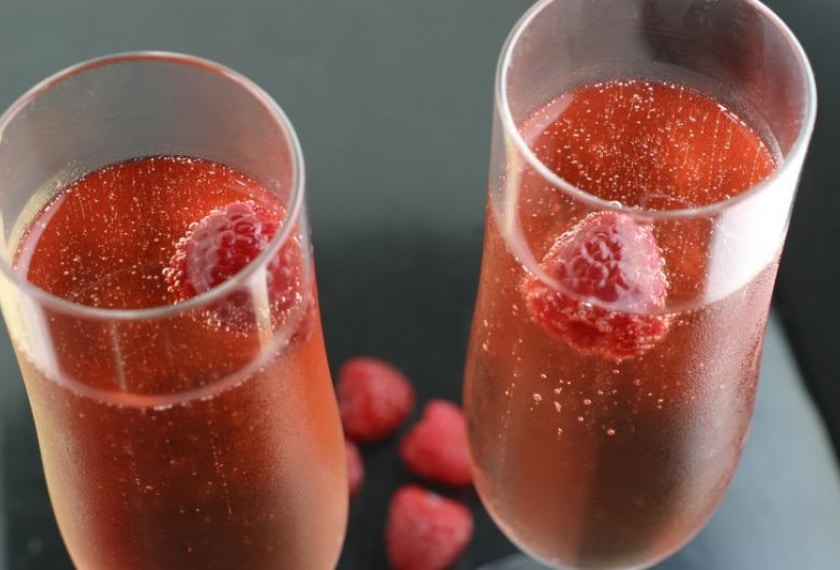 Ingredients
Per serving:
Wild about Raspberry Syrup
Champagne or Presecco of Choice
Method
Pour 1 measure Wild about Raspberry Syrup into a champagne flute and top up with champagne or prosecco.

You may also like
New Season Irish Carrot Cake

International Guest Chef Fred Cordonnier. Recipe baked by Aisling Boggan from team Good Food Ireland.

Greek Yogurt, Lemon Zest and Pistachio Pancakes

Since 1990, the Faughnan family of Dromod, Co. Leitrim have been ensuring the traditional Irish food, boxty remains a key part of Irish food culture with their Dromod Boxty food business.