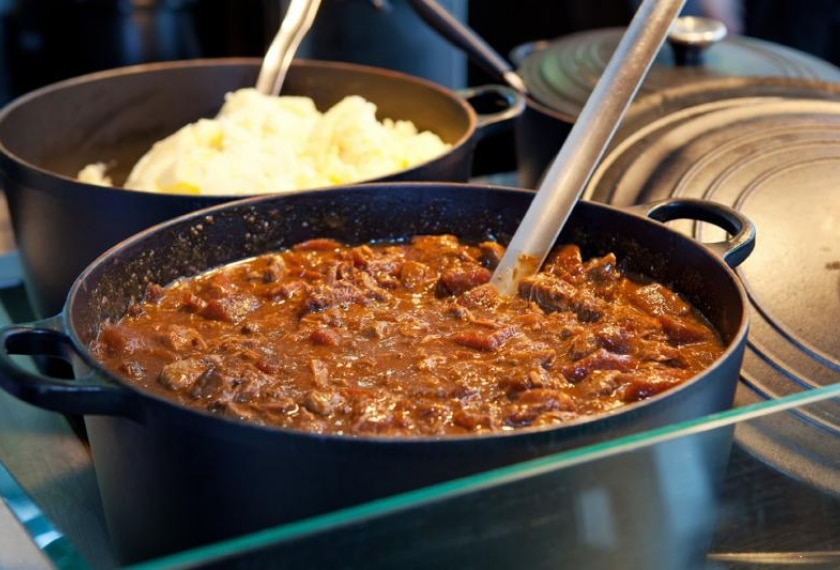 Ingredients
200ml of GUINNESS ® Foreign Extra Stout

400g stewing diced beef

1 medium onion – diced

1 large carrot – diced

1 large celery – diced

1 large parsnip – diced

1 Litre of thick beef stock

Sprigs of fresh thyme and rosemary

Champ potato (creamed mash potato)

Spring Onion
Method
Stir fry the beef, add the vegetables and cook till tender, then pour the GUINNESS and reduce by half.
Add the beef stock and herbs and simmer very slowly for between an hour and an hour and a half.
Serve with the champ potato and honey roast carrot and parsnip. 
TIP
This stew is always better made one day in advance! 
Recipe by Gilroy's Restaurant at Guinness Storehouse

You may also like
Pumpkin Soup Recipe

Thick and creamy pumpkin soup recipe spiced with chili, ginger and black pepper. This soup is full of nutritious and it is a perfect choice for a quick, warming supper.