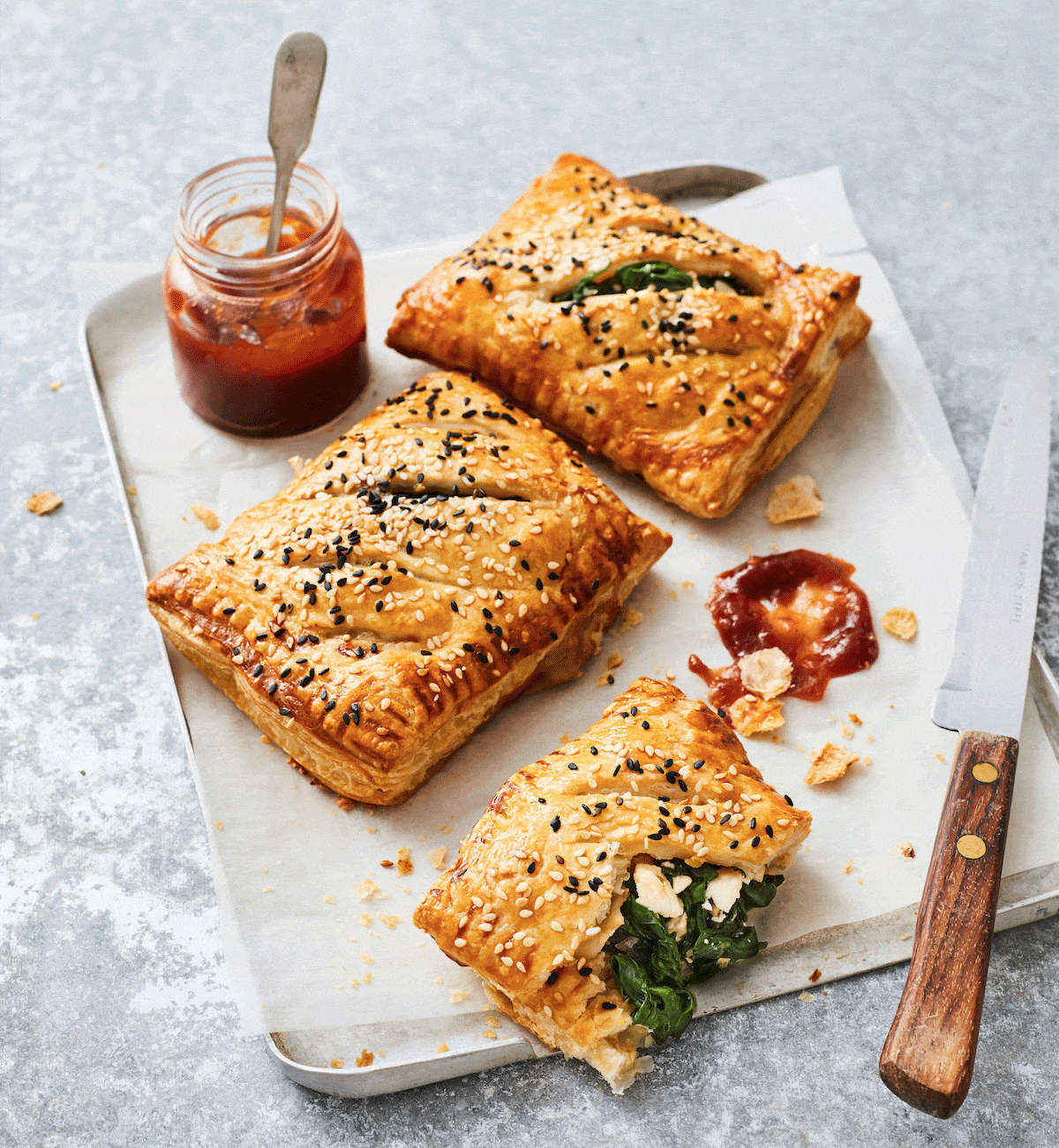 Ingredients
320g pack ready-rolled puff pastry
1 tsp rapeseed oil
1 red onion, chopped
1 garlic clove, minced
1 tsp chilli flakes
Salt & Pepper
250g bag of McCormack Family Farms spinach
200g Irish Greek Style Cheese
1 beaten egg, to glaze
1 tbsp of any seed, we used black & white sesame seeds

Method
Recipe by McCormack Family Farms
Heat oil in a large frying pan over medium-high heat. Fry the onion, garlic, and chilli flakes together for a few minutes and then add in the spinach. It may seem like a lot but it will wilt down quickly. Cook together for about 5 minutes. Remove from the heat and place spinach into a colander/sieve to remove some of the liquid.
When drained, place into a bowl and crumble in the Irish Greek Style Cheese. Leave this to cool a bit.
Meanwhile, heat your oven to 200ºC/180ºC Fan and line a baking tray with some greaseproof paper.
When the spinach has cooled, unroll the pastry and assemble the rolls.
Cut into 4 even pieces and spoon the spinach and Irish Greek Style Cheese mixture into the centre leaving space around all edges, fold one side over the other, and with a fork press down all 4 sides to seal it.
Slit across the top with a sharp knife and brush over the beaten egg. Sprinkle some seeds on top and place them on your prepared baking tray.
Bake in the oven for 25 minutes until golden brown.
Visit Our Shop

You may also like
Rhubarb Martini

What a delight to see rhubarb fabulously starting to make its presence known in the garden. As we are leaving our caves, and with more sunny days, we decided to share this easy and seasonal drink with you.