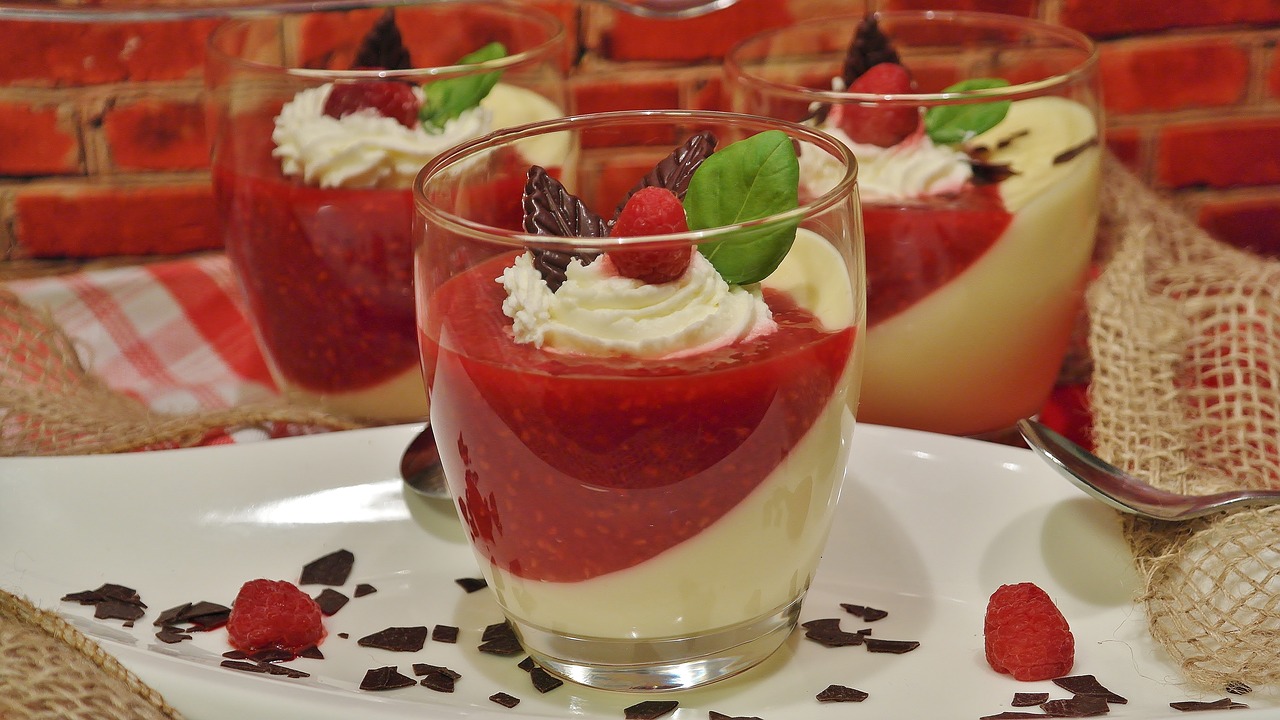 Ingredients
1 layer homemade sponge cake or 1lb /450 g Savoiardi biscuits
Custard
8 oz (225 g) homemade raspberry jam

5-6 fl.oz (150-175 ml) best quality sweet or medium sherry

5 free range eggs

1 ¼ tablespoons caster sugar

¾ teaspoon pure vanilla essence

1 ¼ pint (750 ml) rich milk

1 pint (600 ml) whipped Glenilen Farm cream
Garnish
Fresh Raspberries and or Strawberries and Blueberries
Buy A Voucher
Method
Spread the raspberry jam evenly over the sponge or Savoiardi biscuits.
Whisk the eggs with the sugar and vanilla essence. Heat the milk to the 'shivery' stage and add it to the egg whisking all the time. Put into a heavy saucepan and stir over a gentle heat until the custard coats the back of the wooden spoon lightly. Don't let it boil or it will curdle.
Cut the sponge into ¾ inch slices and use these to line the bottom of a 3 pint (1.7 litre) glass bowl, sprinkling generously with sherry as you go along. Pour in some homemade egg custard and then add another layer of sponge. Sprinkle with the remainder of the sherry. Spread the rest of the custard over the top. Cover and leave for 5 or 6 hours, or overnight, to mature.
Before serving, spread the whipped cream over the top and decorate the trifle. Fresh raspberries, strawberries or blueberries are the best. 
Visit Our Shop

You may also like
Irish Soda Bread

Long Meadow Cider is an award-winning Bramley apple producer located in the orchard county of Armagh. This is a third-generational family business. At Long Meadow Cider it's all about the family and the Bramley Apple. While the McKeever family have...