Good Food Ireland® Approved Since 2023
We stand over our recommendations. With exacting selection and regular review processes we ensure a rewarding local Irish ingredient led experience. You can count on it!
Overview
Farmer-led and owned, Irish Hereford Prime was founded in 1997 with the aim of promoting Irish Hereford Beef as a premium brand associated with quality and produced with sustainable methods. Since is formation, Irish Hereford Prime has gained a reputation for excellence both at home in Ireland and internationally. Chefs from near and far have made Irish Hereford Prime a centre point of their menus, having discovered its unique taste, flavour and texture.
---
Meet The Makers
The Irish Hereford Prime brand differs from your widely known food brands as behind it is a collection of Irish Hereford Beef Farmers. They have come together to market and promote their beef, through a shared ethos of producing the very best Irish beef in a sustainable way.
Irish Hereford Prime Farmers are located all over Ireland. Their collective effort in the promotion of Irish Hereford Prime has seen an amazing growth in the reputation of Irish Hereford Beef not just here at home but all over the world.
Since its foundation in 1997, Irish Hereford Prime has become the largest and oldest Hereford producer group in Europe. It is made up of farmers from all backgrounds and locations all of which share similar methods of farming which include blending traditional farming methods with more modern innovation.
Farmers must rear and produce their cattle to the highest standards based on strict criteria including, breed classification (Hereford (HE or HEX)) age, weight and fat score. All of these factors come together to ensure customers of high quality of the Irish Hereford Prime beef.
Ireland's lush grasslands and temperate climate allow for the ideal conditions in which to rear cattle, it's in this environment that Irish Hereford Prime has flourished. Irish Hereford Prime cattle feed on enriching and nourishing grasses which in turn elevates the quality, texture and taste of the beef that is expertly produced.
Moreover, across the farmer group and one of their main points of attention is that each animal produced is treated with care and respect across their lifespan. This also contributes to the quality of the beef produced when animals are within a calm environment.
This care and attention and quality produce have resulted in a large following and support for the brand across Ireland and further afield. Chefs and restaurant owners are re-assured and confident in the traceability and quality of the beef featured on their menus.
Irish Hereford Prime consists of a number of cuts of beef from the sublime fillet which is smooth and melt in your mouth to striploin and ribeye steaks which are a BBQ staple. Other cuts include tomahawk beef, braised feather blade and roast rib of beef.
---
Sustainability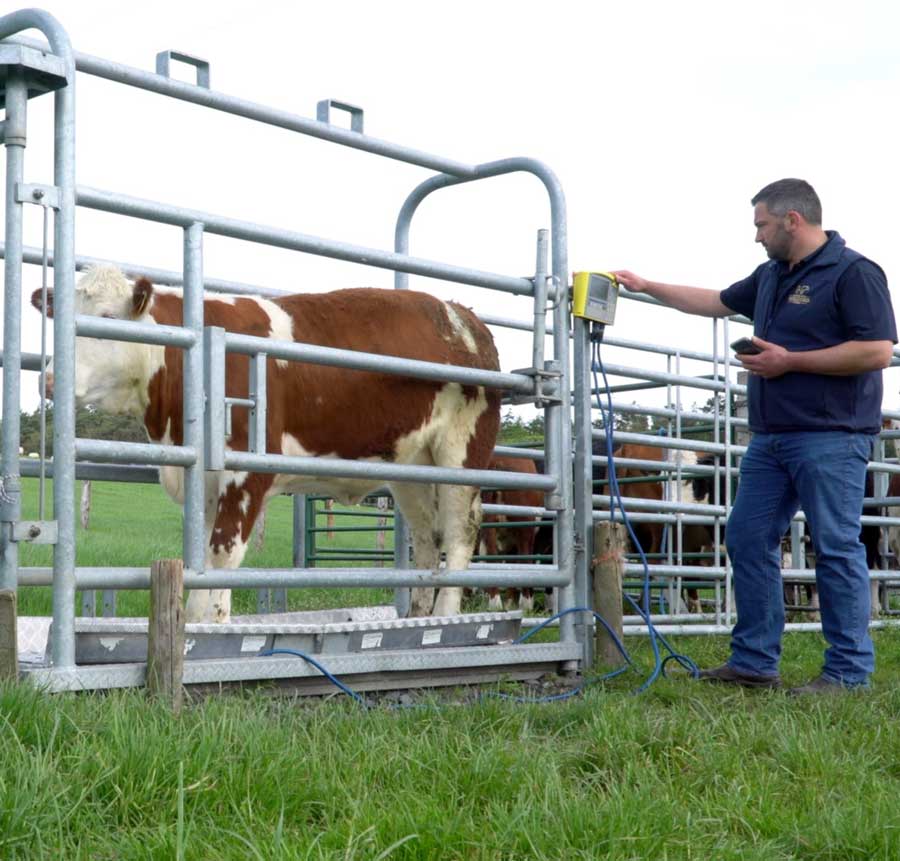 The aim of Irish Hereford Prime is to produce top-quality beef in a sustainable way. Cattle within the Irish Hereford Prime group are treated with care and attention and given the optimal living standards during their lifespan. Moreover, farmers within the group use sustainable farming methods to best produce their beef with as little as possible effects on the environment.
---
Leave review
There are no reviews yet. Be the first one to write one.
---
Nearby Experiences
Experiences

Accommodation

Dining

Cook & Shop

Meet the Makers