Overview
The Chocolate Garden of Ireland is a chocoholic's paradise. This artisan business located on the Carlow/Wicklow border makes handmade chocolates, a wide range of confectionery and premium ice cream; all of which can be enjoyed in their lovely coffee shop-ice cream parlour at their premises.
---
Meet The Maker
Established in 2001 by Jim and Mary Healy, The Chocolate Garden of Ireland is an award-winning family business making hand made chocolates, premium ice cream (Tipperary Ice Cream brand) and a wide range of delicious treats. They began making waffles but soon diversified into chocolate making, and in 2008, into making premium ice cream and sorbets.
This family-owned company sells beautifully made chocolates. Their fresh cream range comes in Banoffee (owner Jim's favourite!), dark cherry crème, dark Amaretto, along with lots of others. There's also the perfect square Chocolate Caramel, gorgeous Irish whiskey truffles flavoured with Kilbeggan whiskey from Westmeath, champagne truffles and mint crèmes. There are way too many variations to mention here – the best way to learn about them all is to get a box and eat them! Or better still, visit the shop and enjoy them first hand at their delightful chocolate and coffee shop.
The company's premium ice cream range is sold under the brand 'Tipperary Ice Cream'; the ice cream is made with organic milk from a local dairy and Jim and Mary make some unique flavours such as Irish Whiskey, Irish Cream and Brown Bread along with the usual favourites of honeycomb, bubblegum and cookies and cream. For a lighter yet intense taste, they also make refreshing sorbets.
Chocolate making workshops are also available if booked in advance.
---
Other Facilities
The Chocolate Garden of Ireland invites to to discovery the magic of their chocolate. Their business is open to the public and features a shop & cafe along with frequently hosting chocolate making workshops for all ages. A playground outside and ample outdoor seating, make it a great family day out!
A tour of The Chocolate Garden of Ireland facilities is a terrific hands-on experience. It is suitable for all ages and lasts approximately 1 hour and 40 minutes. On this tour and workshop, you'll learn about the background to cocoa growing, harvesting, processing and its journey to becoming chocolate. You'll also get to enjoy tastings of different grades of chocolate throughout the workshop to keep your taste buds awake and you'll get to smell the cocoa beans and learn lots of interesting facts and figures about chocolate.
You'll then get to see a chocolate-making demonstration showing how the company makes different chocolate products. Finally, you'll get a hands-on chocolate-making session where you make and decorate your very own unique chocolate product to take home with you.
---
Experiences By The Chocolate Garden of Ireland
Give the Gift of Experience
With much flexibility and a remarkable range to choose from, a Good Food Ireland Gift Voucher offers a unique and authentic experience.
---
Sustainability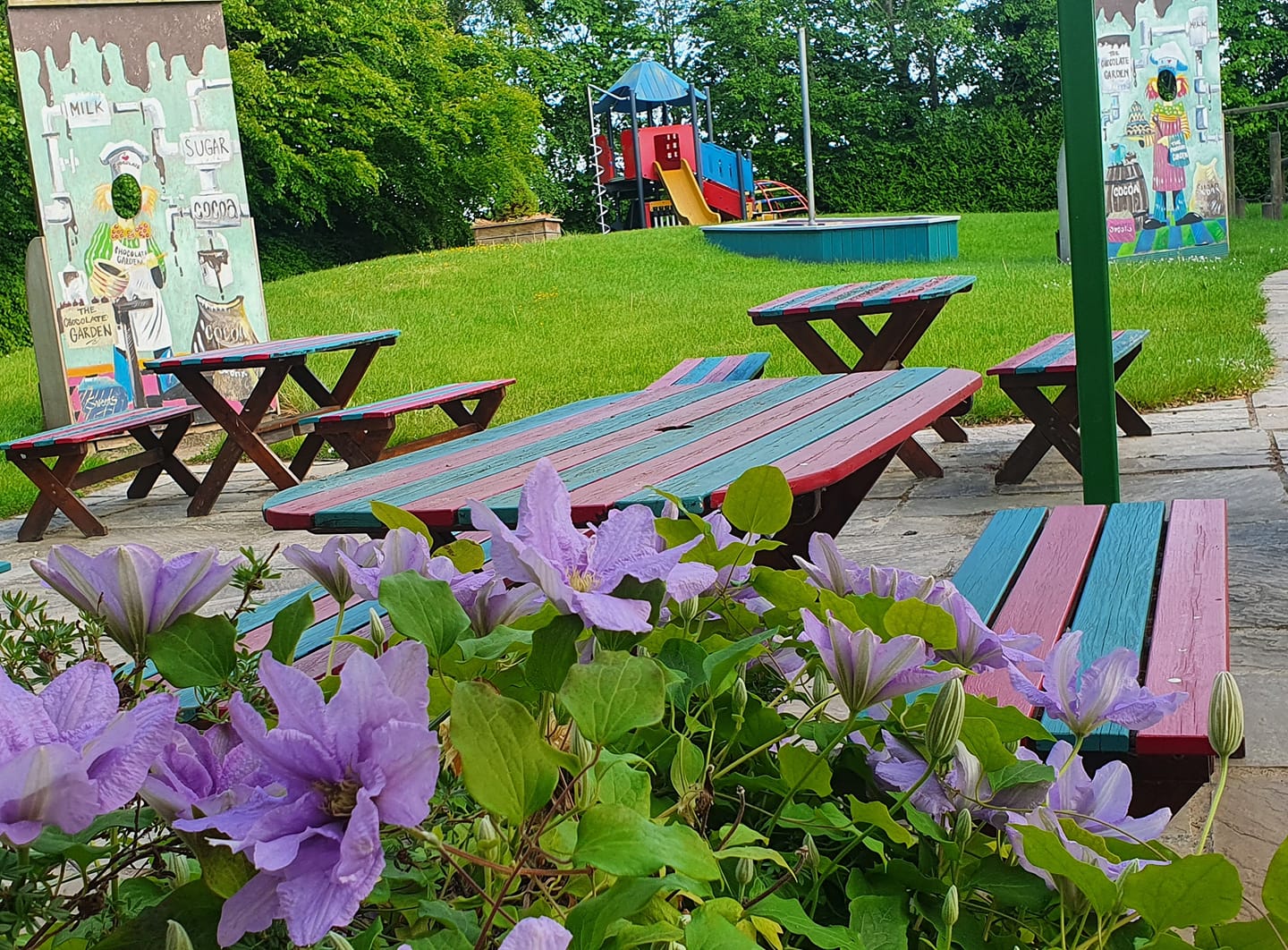 The Chocolate Garden of Ireland makes sustainable Irish chocolates and premium ice cream, made from organic milk from a local dairy. The family-owned business employs around 20 people and actively promotes local tourist attractions and producers in the area.
---
Leave review
WHAT CUSTOMERS VALUED AND ENJOYED
There are no reviews yet. Be the first one to write one.
---
Nearby Experiences
Experiences

Accommodation

Dining

Cook & Shop

Meet the Makers