Good Food Ireland® Approved Since 2012
We stand over our recommendations. With exacting selection and regular review processes we ensure a rewarding local Irish ingredient led experience. You can count on it!
Overview
Tom Durcan has decades of experience as a Craft Butcher and is a master of spiced beef. It has won him honours in Blas na hEireann for several years (annually from 2010 through to 2019) and numerous gold medals from the Craft Butchers of Ireland. This fine Cork speciality is the underlining product at his award-winning butcher's stall in the English Market. Tom's career began as a youngster when he took a summer job in a butcher's shop during the school holidays. The experience proved invaluable. Working with an experienced butcher with his own slaughterhouse provided what Tom describes as a 'fantastic ed
Read More
---
Shop
One of the jewels in the crown of Cork city is the English Market, which is situated between Grand Parade and Princes Street. Tom Durcan Meats is located next to the fountain in this landmark building and has been trading here since 1990.
Tom Durcan Meats specialises in sourcing and selling the finest quality local meats from dry-aged Irish beef, succulent Irish spring lamb, locally produced fresh Irish pork and the freshest homemade speciality sausages. Durcan's award-winning Spiced Beef is also available cooked and sliced in supermarkets nationwide.
---
Other Facilities
From sirloin to fillet, rib eye to lamb steaks, BBQ boxes to spiced beef and breakfast meats, you can purchase all the best produce from Tom Durcan Meats online.
---
Sustainability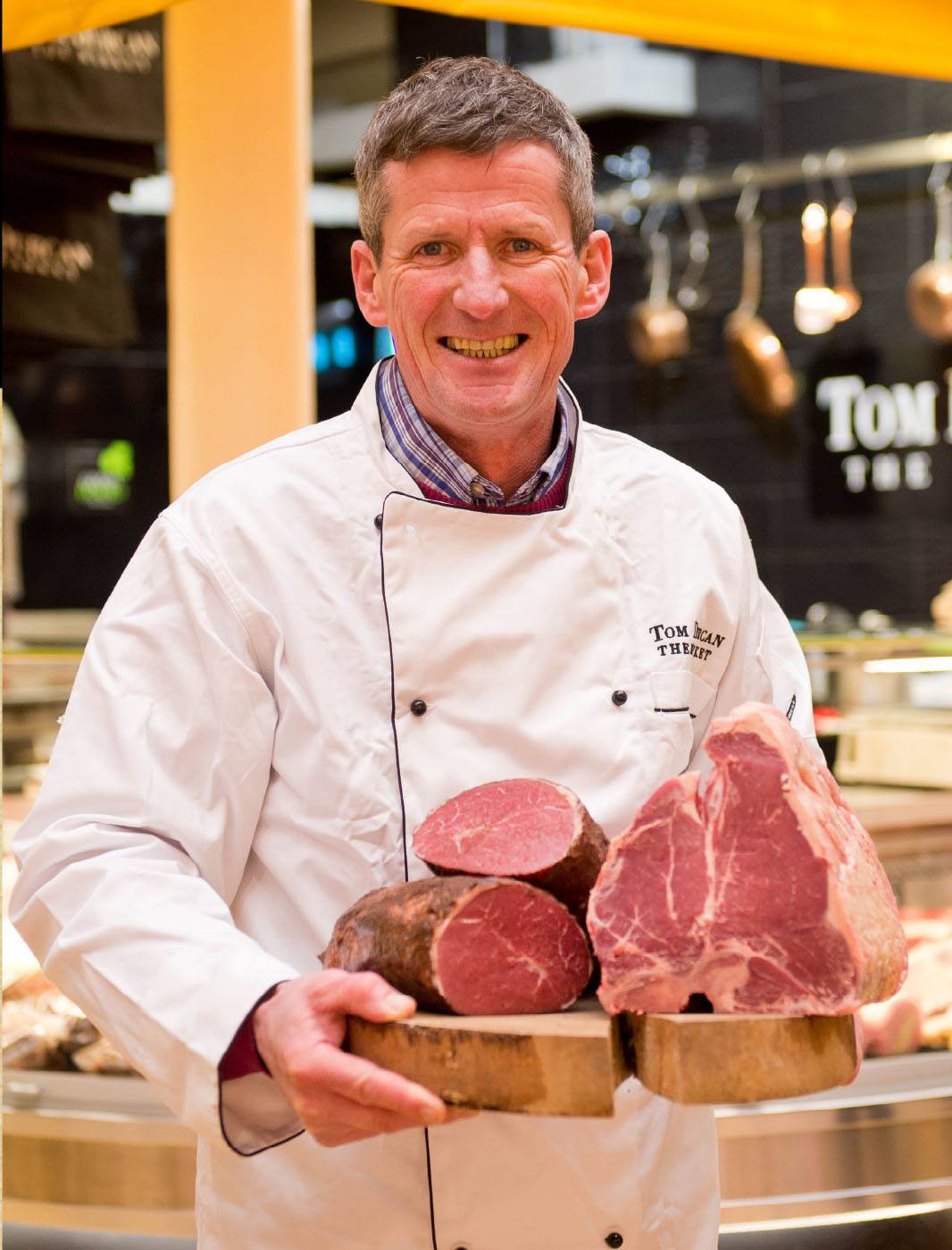 At Tom Durcan Meats, the ethos is to always have fresh, sustainably Irish sourced prime quality meat available. Durcan's guarantees that all its meat is of the highest quality, locally sourced and specially butchered, and used by the best restaurants in the country.
The utmost care is taken in sourcing the best quality stock from local farmers and marts. In the past, Tom has been known to buy his own Kerry mountain lambs, which were fattened on lowland natural grass until fit for slaughter.
---
Leave review
There are no reviews yet. Be the first one to write one.
---
Nearby Experiences
Experiences

Accommodation

Dining

Cook & Shop

Meet the Makers