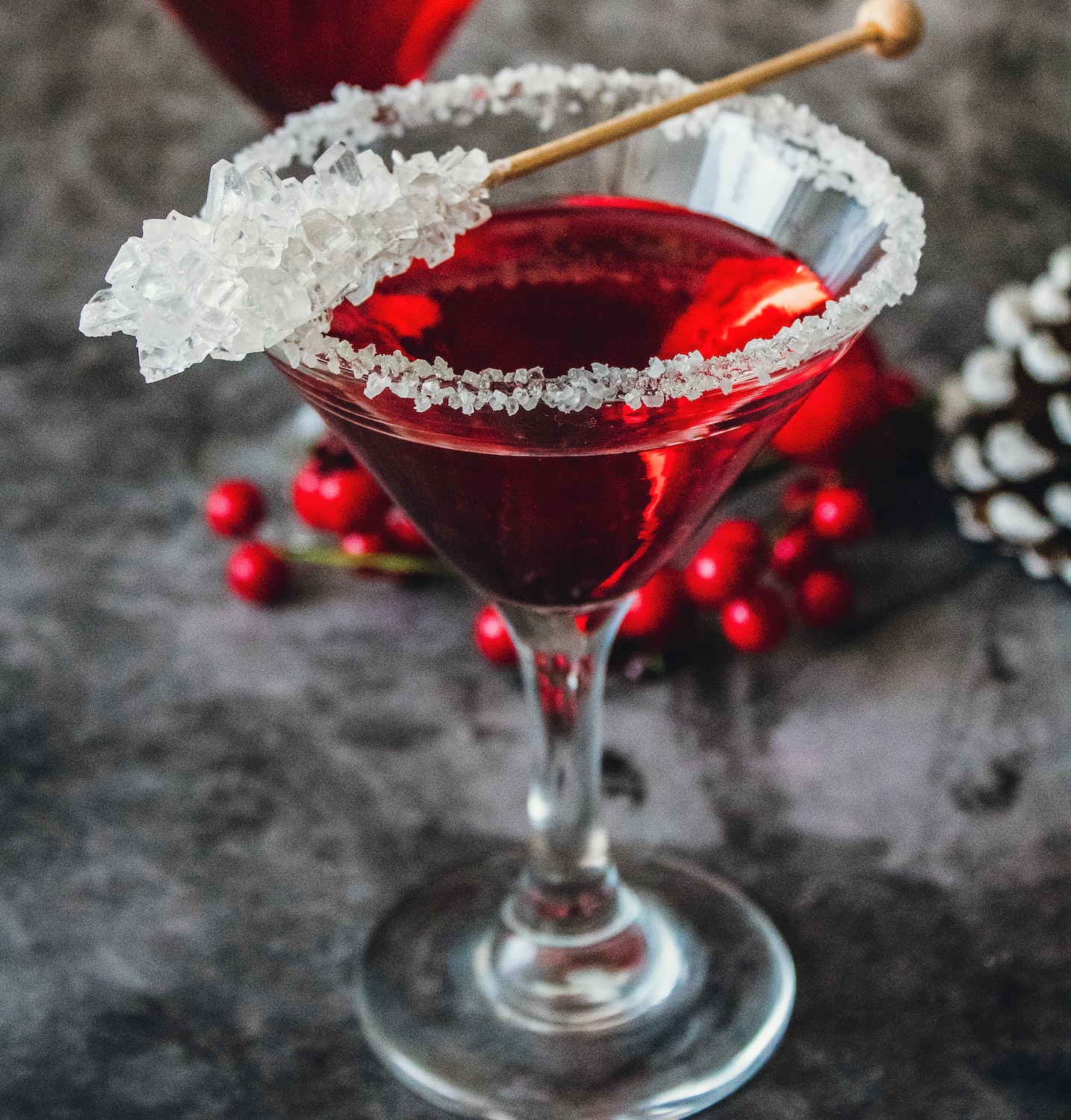 What will you be drinking this Christmas?
Good Food Ireland's craft beers and cider work really well with festive food. Here are a few ideas to play with:
Visit Our Shop
IRISH CRAFT BEERS AND CIDERS
Irish Craft Ciders go well with the Christmas cheeseboard or a sneaky cheese and crackers snack in the late hours of Christmas Eve. Good also for a hearty Ploughman's Lunch with mature cheese, ham, fresh apple and chutney.  
Match Irish craft beers like Dungarvan Brewing or Galway Hookerwith a turkey and cheese toastie, ham and chutney platter, leftover turkey curry or a slice or two of Tom Durcan's Spiced Beef.
COCKTAIL HOUR
Cocktails provide sassy Christmas chic. We've got the wares to mix your own. Plus the smarts to help you with ideas:
Mr Jeffares Blackcurrant Cordial – Pour a dash into a champagne flute and top up with Guinness and Champagne for a Blackcurrant Black Velvet.
Wild About Syrups – These homemade award-winning syrups are the very essence of cocktail hour. Fiona Falconer is the Cocktail Queen in our book! Check out her Cocktail Recipes on the Wild About website.
Highbank Orchards Organic Orchard Spirit – Ireland's version of apple brandy knocks Calvados into a cocked hat, so say the Calder-Potts, producers of this delicious drink. We'd have to agree with them, made on the farm from home-grown organic apples in Kilkenny. Drink it over ice, topped up with soda or ginger ale for a long refreshing sip. And use in any recipe which calls for Calvados.
Richmount Cordials – Richmount Elderflower Cordial is the epitome of elegance. Serve it in champagne flutes topped up with sparkling water as a non-alcoholic alternative to champagne. Or add it to a glass of Prosecco for a gracious aperitif
And to wrap up, a quick round-up of seasonal foods and what sort of wine you might match with them:
Likes red or white wine. For red wine lovers, choose a French medium Bodied Bordeaux or a Beaujolais from one of the Cru villages. Fleurie is always a good floral-scented Beaujolais that will handle turkey and the trimmings.
From the New World, pick a Chilean Cabernet which has nice minty notes and lots of blackberry fruit.
White wines like a full-bodied Chardonnay from California have peachy notes and a rounded taste. It will not be buried by the full-flavoured turkey, stuffing, bacon rolls and chipolatas. Far from it, here is a wine that has a sunny personality for the Christmas feast.
Needs a red wine. Try something a bit different. Amarone Della Valpolicella is not like the Valpolicella you are used to swigging. This is a mature big bold red made from partially dried grapes. This gives an intense dry red with intense fruit tastes. There's treacle and liquorice and the works going on here. Goose is a majestic bird that will love this wine.
IRISH SMOKED SALMON
Look to Ummera, Casey's,  Burren Smokehouse and Connemara Smokehouse for the best-smoked salmon.
The ambers slices from the King of Fish is typically matched by a Chablis from Northern France. What surprises most people is that Chablis is made from Chardonnay, but is most unlike the New World Chardonnays we are familiar with. This is a bone dry flinty white wine grown on limestone soil. Expect minerally notes which go well with rich tastes of Irish artisan smoked salmon
FISH AND SHELLFISH
Buy your fish and shellfish from reputable fishmongers like Kay O'Connell or Ballycotton Seafoods 
Oysters love champagne. Who doesn't?
Prawns appreciate a crisp white Italian Pinot Grigio
Scallops are happy with a New Zealand Sauvignon Blanc
CHEESES
Click on the link here to see our range of Irish farmhouse cheeses in all their glory!
Here are some general wine matches:
Mature hard cheeses: Choose a hefty and satisfying Australian Shiraz, which has blackcurrants and pepper spice to go with well-matured flavours of the cheese.
Soft cheese love a gentle Merlot-based wine. Chile is a good place for Merlot to produce dusty damson notes with a smooth voluptuous finish
Goat's Cheese – a young soft goats cheese like will love a crisp white wine like a Sauvignon Blanc. More mature goat's cheese appreciates a medium-bodied red. An Italian Chianti could work well here.
Blue Cheese likes a drop of port.  Late bottled vintage is a nice choice. Or you may prefer a Ruby Port.
Alternatively, a luscious sweet Sauternes would be a lovely combination with blue cheese. This famous dessert wine strikes the sweet/savoury balance for the cheese course.
CHRISTMAS PUDDING – an after-dinner liqueur is often the choice with the pudding or a dropping of cognac which is used to set the pud aflame. A glass of sweet sherry is also elegant.
CHOCOLATE DESSERTS – notoriously difficult to match with wine. Chocolate is a wine killer. But there are red dessert wines from Southern France which will stand up to the job.
Written by: Good Food Ireland
WILD ABOUT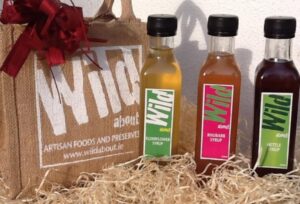 Fiona and Malcolm Falconer are wild about wild food! The Forage Forest in the garden of their home in Co. Wexford is a prolific paradise of wild and cultivated fruits, and herbs.
CrannTus Nua Farm. Gorey, Wexford
Ireland
Buy Gift Voucher