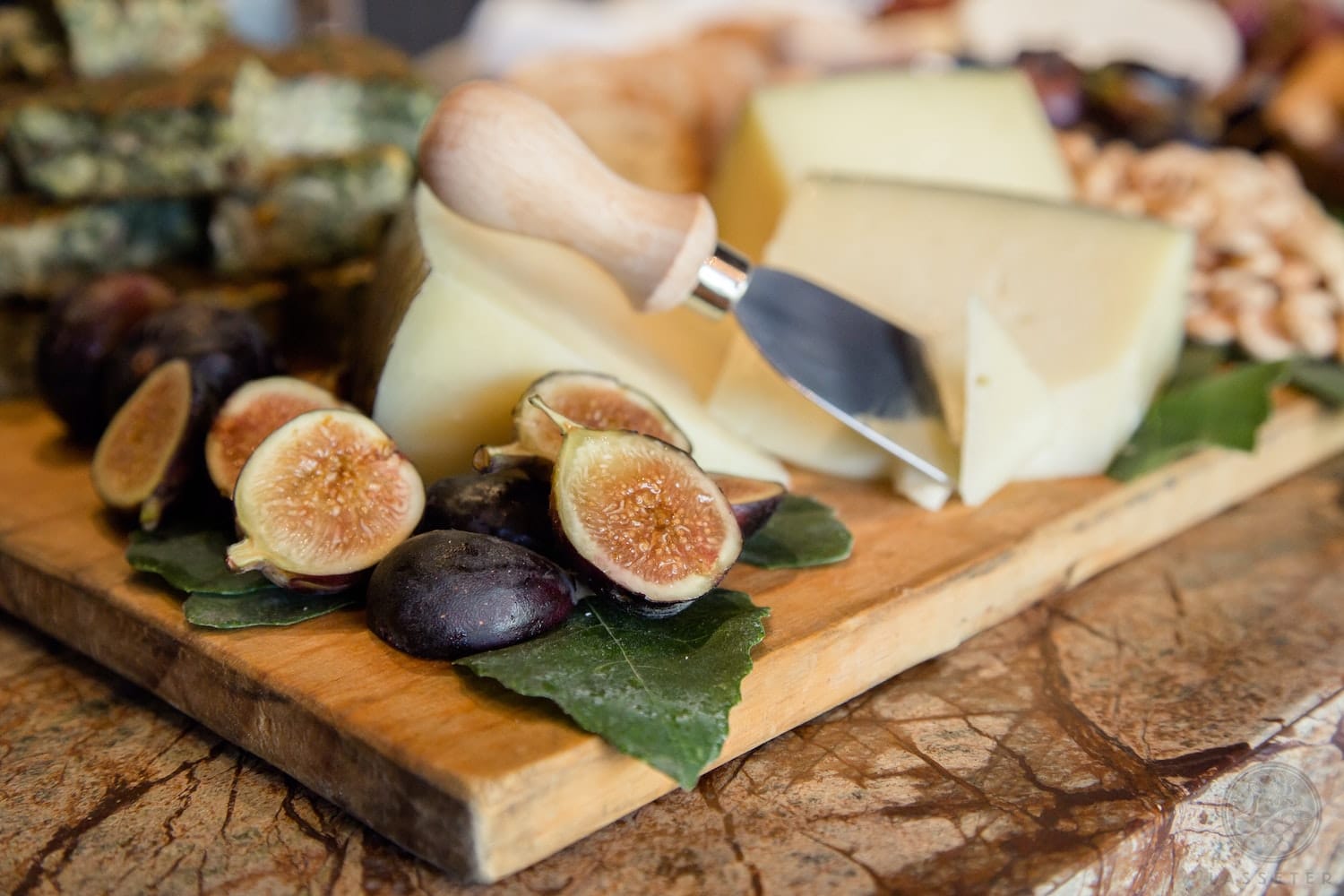 When the cheeseboard is passed round following a hearty meal and the inner voice of your hips says no, while your senses say yes, you know you've lost the battle with trying to resist! Cheese enthusiasts love a savoury sliver or two of delicious cheese, piled onto a cracker and enjoyed with a glass of red wine or port. And why not?
So if you're going to tempt (or taunt?) your guests with a cheeseboard, you may as well know how to do it properly. There are certain rules around constructing the perfect, irresistible cheeseboard.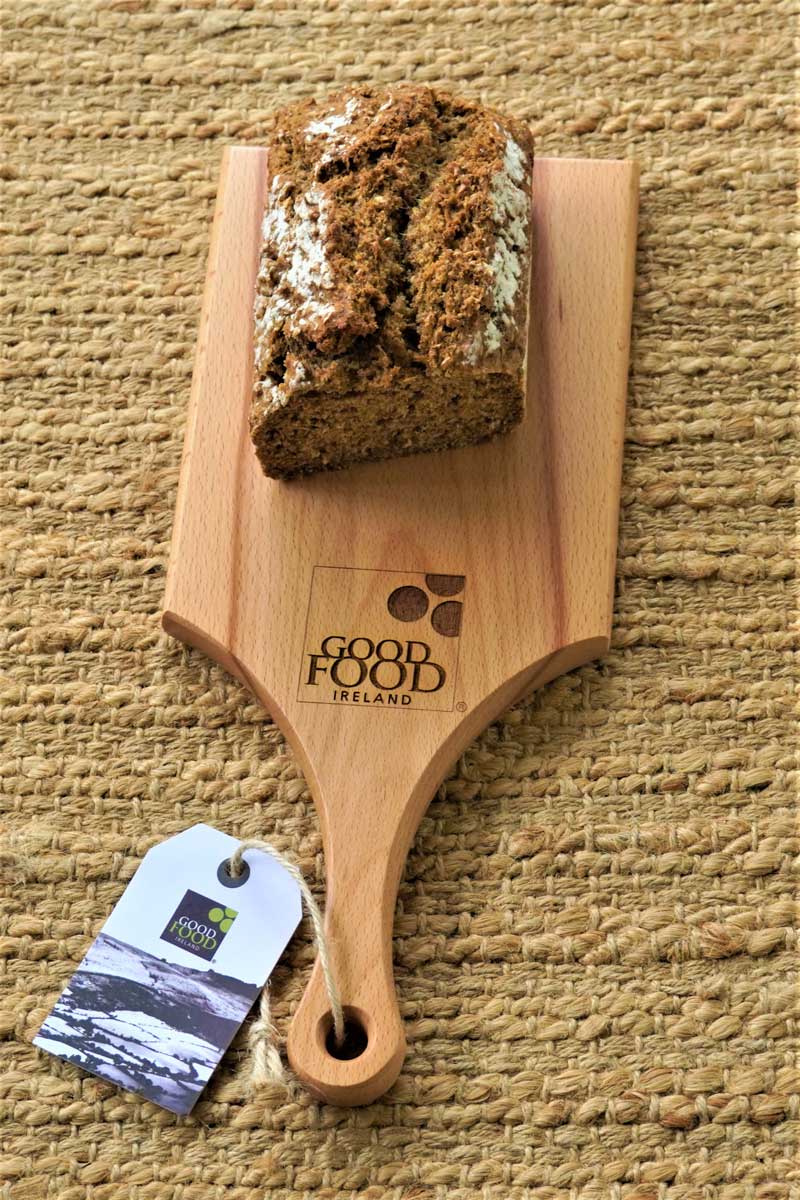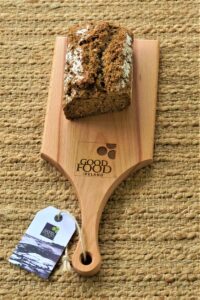 Buy a Cheeseboard
HOW MANY CHEESES?
Variety is the spice of life but less is more when it comes to cheese. You want to offer a choice, but not to confuse matters. A good rule of thumb is

one hard cheese, one blue cheese, one soft or semi-soft cheese and one speciality cheese

. A fifth cheese is acceptable if you just can't choose, but make sure it's sufficiently different to what you've already got. Any more than five and you're in danger of overkill.
In the opposite view, if you feel passionate that you have found THE one cheese which will please all your guests, go for it. A single large wedge of an

aromatic vintage cheddar

cut from a big truckle, or a whole or half large wheel of moist and

inviting blue cheese

, can look fab and wow everyone.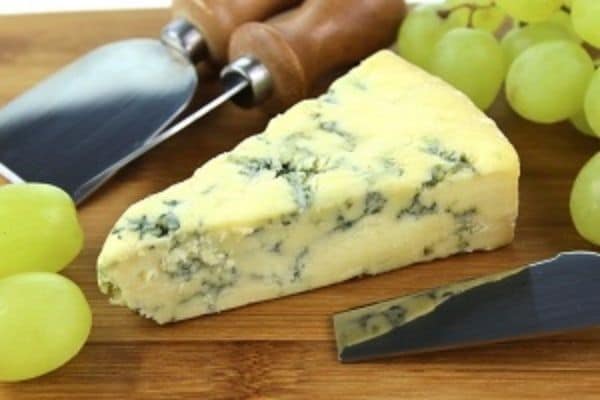 But the important words here are 'optimum condition'. Anything less than a perfect quality shining example of your single chosen cheese, served at its absolute best,  will look cheap and lazy.
Below are examples of cheeses in the Good Food Ireland range that will fit each category of cheese for  your board:
Hard Cheeses: On The Pig's Back Shop and Deli
Soft Cheeses:  Milleens
Semi-Soft Cheeses: On The Pig's Back Shop and Deli
Irish Blue Cheeses: Boyne Valley Blue
Irish Specialty Cheeses: Bluebell Falls Goats cheese and On The Pig's Back Shop and Deli
If you are willing to try something different, warm cheese is always a hit too (here's a hint—if you haven't had Halloumi cheese, now is the time! Fry some halloumi cheese from The Proper Dairy Company and add some bee honey from Leahy Beekeeping on top.
Feeling inspired and intrigued with Irish speciality cheese? Check out our list of approved cheese producers here.
PRESENTATION 
Presentation is everything where food is concerned. We eat with our eyes first, so always make your cheeses look fresh and in peak condition. No dried or hard bits on the cheddar, please. 
Opt for

decent-sized wedges

of cut hard or blue cheeses, which look appealing and inviting.  

Choose

whole wheels

of smaller soft or semi-soft cheese. 

Soft young goat's cheeses can be served in a

decent-sized chunk cut from a large log

or as a whole small log.  

There is no room on your perfect festive cheeseboard for square blocks of cheddar or pre-sliced cheeses! 

Waxed cheeses are popular and should be

served with the wax still on

. 
SERVING
All your cheeses should be

removed from the fridge at least an hour before

serving to reach the optimum temperature for the flavours and aromas to shine. 

Choose a

decent-sized cheeseboard

board that will comfortably hold your cheeses and have room for some decorative touches. 

Use

fruit like sprigs of grapes

or whole/halved

fresh figs

and fresh

green foliage

for decoration. 

The Spanish love the combination of

dried fruit and nuts

with cheese, which can also be quite rustic and colourful. Semi-dried apricots and dried apple or pear pieces make a good choice.  

Avoid olives that have strong flavours and can override the natural flavours of the cheeses. Instead, offer fruity chutney

or quince jelly, either of which is much more compatible with cheese.  

You may want to go one step further in your cheeseboard presentation and

make little tags with the names of each cheese

and the milk it is made from (cows, sheep, goats etc ) and whether it is raw milk or pasteurised. To help you remember if nothing else! Attach the labels with a cocktail stick in each cheese. 
CRACKERS OR BREAD?
This is an either/ or question! Our guess is that after a big meal, your guests won't have much room left for hunks of bread. Crackers are often better suited to an after-dinner board. But you may find the traditionalist who will want a slice of crusty baguette with their soft cheese, so it might be wise to have some on standby!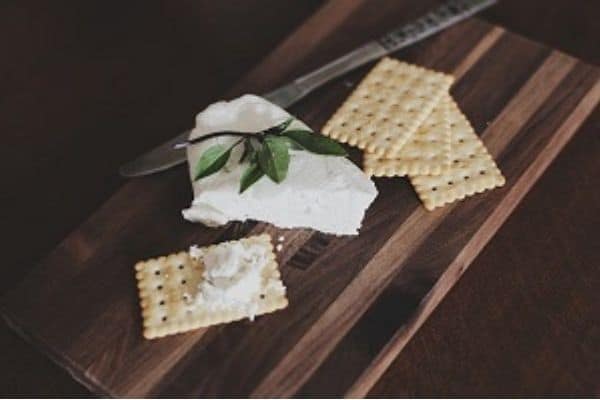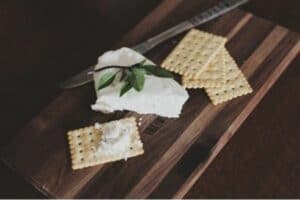 Crackers

can be as plain as water biscuits

, which just form a platform on which to place your cheese to eat it, and will not detract from the flavours.  

Then there are crackers that bring their own pizazz to the party.

Ditty's Oatcakes

add a complimentary taste to your cheeseboard. 
Some people like to serve their crackers on the cheeseboard with the cheese if the board is big enough. Otherwise, arrange your crackers in a napkin lined basket or on a long-serving platter or slate.
AT THE TABLE ETIQUETTE
Serving a cheeseboard is a communal activity. Something in which everyone can share. But there are some rules to note to make sharing a pleasant experience for everyone. Cheese cutting etiquette applies!
Never, ever, cut the 'nose' (the point) off a wedge of cheese. This is a punishable crime! Wedges should be cut as neatly as possible down the side, so as to keep the original shape and make them presentable for the next person. Little wedges or slivers can be taken from whole soft or semi-soft cheeses.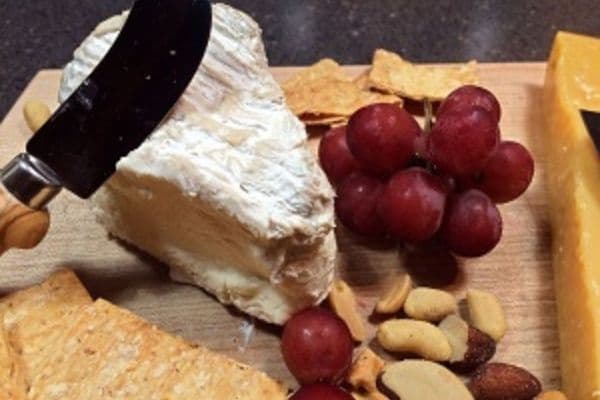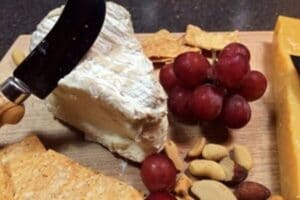 You can scoop a spoonful from a piece of soft goat's cheese or cut a slice from a log. You don't want your cheeseboard to end up looking like a massacre has taken place, with hacked bits of cheese everywhere…
Use a proper cheese cutting knife

if you can, one which has a sharp blade and pronged end so you can pick up the cheese elegantly and pop it on your plate. 

You may want to

have two knives, one for the hard cheeses and one for the soft cheeses

. This prevents the soft cheeses from getting smeared from the knife all over the hard ones during cutting, which looks messy and spoils the taste. If all else fails, clean the knife between cutting. 

The most important thing of all is to remember that the

cheeseboard should look good at all times

as it goes around the table to be presented to your fellow diners. So

replenish accompaniments

like fruit, nuts and chutneys as they diminish and remove any messy bits as you go along. That way, every serving for every guest will be a delicious experience!