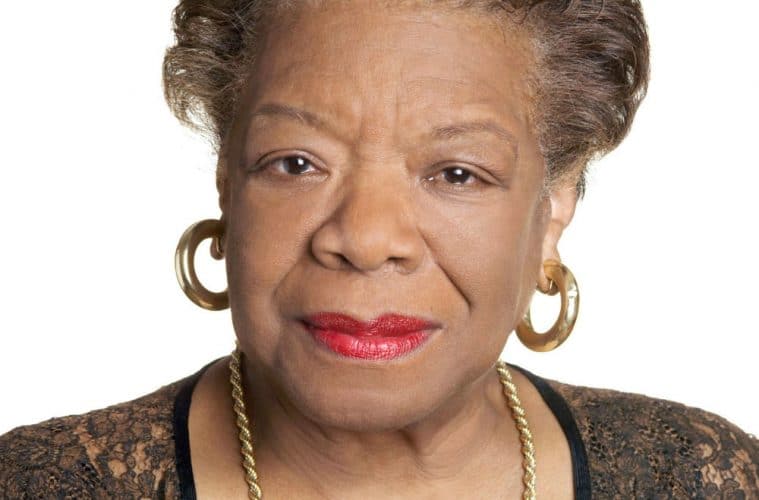 Maya Angelou first came to the attention of the literary world with her autobiography, 'I Know Why The Caged Bird Sings.' Published in 1969, now a classic read, this book accounts for the difficult and often traumatic early life of the first African American writer and active civil rights campaigner. This iconic literary figure passed away in 2014, aged 86, a lauded author with a wealth of award-winning works under her belt.  
Visit Our Shop
Over the years, her subject matter sought to bring to attention many issues, which still face the world today.  Dr Angelou's books are used extensively as learning texts in the area of African American culture by schools and universities. She was also a prolific writer of poems, which carried the humour and personality of a woman who always embraced life and its challenges.
Here's a poem we found on the subject of food. Quite appropriate for a time where we are bombarded with what we should and should not eat. Dr Angelou allows her inner foodie to come out of its box.  Once again she bucks the trend, this time with a rhyme that speaks of her great fondness for meat as opposed to the healthy foods that are now so popular.
She even manages to get in an Irish Stew mention, which is pretty cool, if we're honest. We hope you'll enjoy these words from one of the most important writers of our time.
The Health-Food Diner – by Maya Angelou
No sprouted wheat and soya shoots
And Brussels in a cake,
Carrot straw and spinach raw,
(Today, I need a steak).
Not thick brown rice and rice pilaw
Or mushrooms creamed on toast,
Turnips mashed and parsnips hashed,
(I'm dreaming of a roast).
Health-food folks around the world
Are thinned by anxious zeal,
They look for help in seafood kelp
(I count on breaded veal).
No smoking signs, raw mustard greens,
Zucchini by the ton,
Uncooked kale and bodies frail
Are sure to make me run
to
Loins of pork and chicken thighs
And standing rib, so prime,
Pork chops brown and fresh ground round
(I crave them all the time).
Irish stews and boiled corned beef
and hot dogs by the scores,
or any place that saves a space
For smoking carnivores.
Buy Gift Voucher