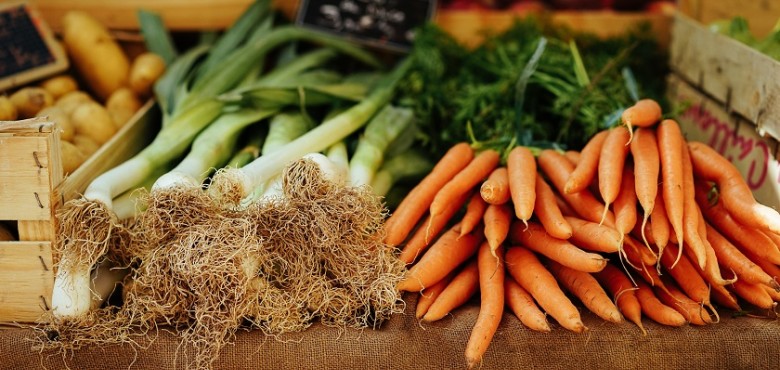 Irish Foods In Season In October
In food terms, there are lots to celebrate in October. Late autumn is just as colourful in seasonal produce, as it is in the dynamic gold, russet and bronze hues adorning trees and bushes right now. September may have ended on a ray of sunshine and showers note, but what damage the rain has done to our predicted 'Indian summer' has been outweighed by its benefit in the vegetable gardens and on fertile grazing pastures. Ireland's dairy herds are still outdoors grazing on the grass to produce rich milk. Beef herds are also fattening nicely outside. Forests are coming to life with wild mushrooms. As the odd stiff breeze dislodges the first leaves from the trees, we've still got a lot to look forward to cooking this month.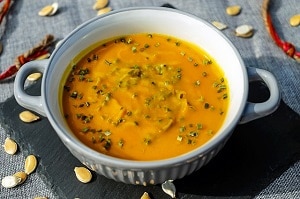 PUMPKINS AND SQUASH 
Bright orange, deep golden and even pale blue/green squash are starting to come into the market. The familiar large round carving pumpkins will soon be arriving in time for scary Halloween lanterns. Pumpkin and squash flesh is great for smooth flavoursome soups, spicy curries and autumnal casseroles. Firmer squash like butternut and acorn are brilliant for roasting.
For a simple treatment, drizzle wedges of squash with a good oil like Donegal Irish Rapeseed Oil, season with an Irish sea salt such as Oriel and lots of freshly ground black pepper. Scatter with any fresh herbs you can get your hands on or any you might have left in the garden, like sage, thyme or rosemary. Grate over a flavoursome hard cheese, then bake in a pre-heated oven at Gas 5 375F/190C for about twenty minutes or until tender. A super veggie side dish to go with roast chicken or some bangers and mash.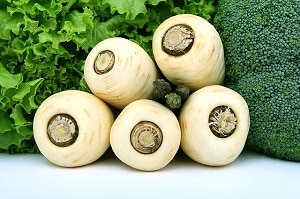 ROCK THE ROOT VEGGIES
Carrots, parsnips and swede roast well and work well in the robust soups and stews of the season. Raw carrots add colour, crunch and sweet flavours to winter salads and slaws. Grate raw carrots with seasonal Irish apples. Mix with finely sliced scallions. Add a simple lemon vinaigrette and toss in some lightly toasted seeds for crunch. A lighter, fresher alternative to the usual coleslaw.
You can also roast young slim carrots whole around a roast chicken or piece of pork. They won't take as long as the meat, so pop them in the roasting tray for about 20 minutes before your meat is ready. They will roast to perfection and soak up all the lovely meat juices.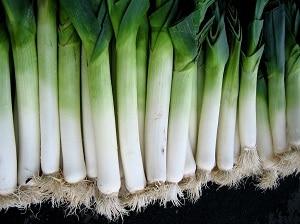 AUTUMN GREENS
There is still some spinach around. This is not the tender baby leaves of summer. Outdoor grown winter spinach has a tougher texture and may need the stalks removed before you cook it. Do this by holding the leafy bit in one hand and pinching the stalk between the thumb and forefinger of the other hand. Tear it down to remove it in one piece. Rinse the leaves well, drain and shred if large. Wilt in butter with seasoning and a splash of stock for just a few moments. Or use in a soup.
Leeks and celery are also arriving now. The best celery comes after a frost, so if we get the first frost this month, that's the time to be buying these crunchy sticks! Leeks are especially good now. Slice and cook them in butter and seasoning for a side dish for roast lamb. Use them in leek and potato soup. Make a leek and blue cheese tart for a weekend lunch. Lots of ways to eat these mild oniony tasting veggies. Make sure you rinse your leeks well, as soil and sand tend to gather in the layers. The best way to wash leeks for soup is to trim off the outer leaves then make a slit all the way down the length of the leek.  Run under the tap, peeling back the layers to rinse them out. Then drain and finely slice. If you are serving your leeks as a side dish, slice them before washing them under the running tap.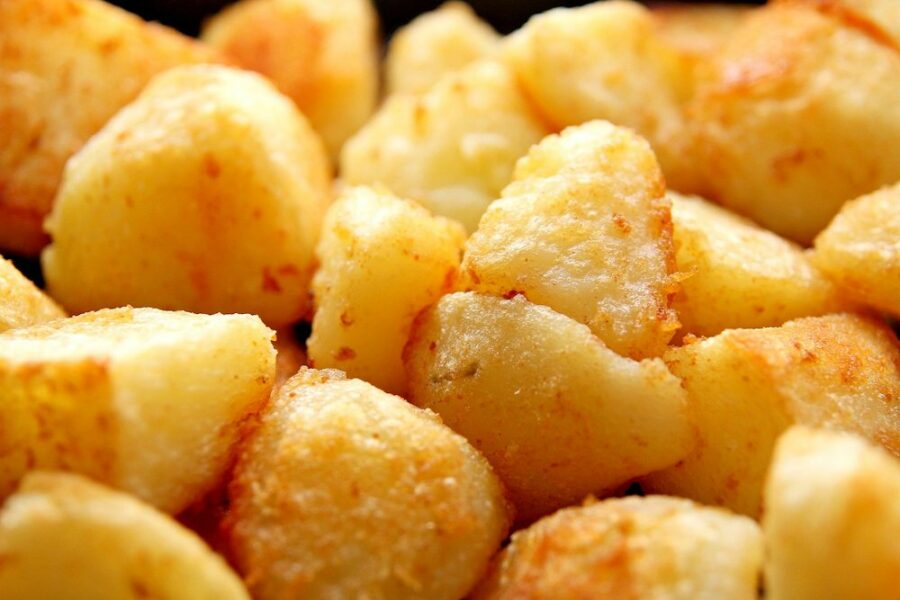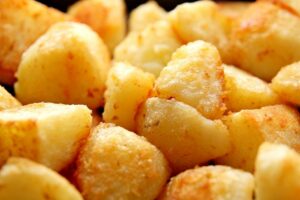 SPUDS
Talking of leek and potato soup, maincrop potatoes are arriving now. Kerr Pinks are great for this classic soup because they cook down to a pulp and puree smooth. These are also the best potatoes for the fluffiest mash going, or the crackliest golden roast potatoes to go with the Sunday joint. Goose fat or lard is the best thing to roast potatoes in  – don't mind what you've been told about saturated fats! They have now been discovered to be not as bad for us as once thought. A little bit of what you fancy does you good! 
Look out for new season Roosters now as well. Roosters are a good all-around spud for lots of uses. They make great chips, cooked in dripping!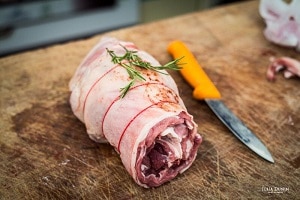 MEAT AND GAME
Lamb is good this time of year – it has aged a little on summer pastures and takes on a sweeter, more developed flavour in autumn. Grab some mountain lamb if you can – headily fragrant meat infused with the tastes of wild herbs and heathers of the hilltops. Look to Achill Mountain Lamb for this superlative meat. Game is back on the menu this month, in time for the approaching festive season. Look for wild venison and rabbit in the initial weeks of October. Game birds will become more plentiful as Christmas approaches.
FRUIT AND NUTS
Apples are the big thing of the moment fruit wise. There's a fine crop in local orchards and some windfalls for the lucky gatherer! Try our Wexford Tarte Tatin recipe, made with homegrown apples for a dessert treat.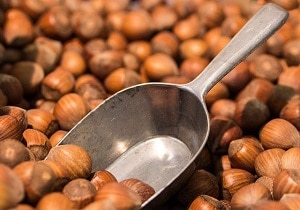 Also, remember the new season Irish cooking apples for apple sauce to go with crackly roast pork or crispy-skinned roast duck. Cooking apples have that bite of acidity that really helps balance these rich meats. Irish hazelnuts and cobnuts may be available now in small quantities. These are not grown on a large scale commercially in Ireland, so any that are available usually come from the trees of a smallholding or have been foraged. Look out for them though in your local farmer's market or farm shop and don't hesitate to grab some if you see them.
FISH AND SEAFOOD
Autumn is a good time for fish – colder waters give firmer flesh and intense flavours to locally caught hake, haddock, plaice, lemon sole, black sole and monkfish. Lobster and crab may be gone for another year, but they are replaced handsomely by new season native oysters and superlative farmed oysters and mussels.
Visit Our Shop