Good Food Ireland® Approved Since 2021
We stand over our recommendations. With exacting selection and regular review processes, we ensure a rewarding local Irish ingredient-led experience. You can count on it!
Overview
Heather Restaurant at the Gap of Dunloe is a casual bistro restaurant opened in 2014 on the site of the very established Moriarty's Irish Gift Shop at the famous tourist destination of The Gap of Dunloe in magical Co Kerry. One of Heather's most appealing offerings is the lovely views looking out onto the kitchen garden and landscaped garden that is a superb representation of the Kerry landscape.
---
Dining
Heather Restaurant at the Gap of Dunloe is a modern and stylish restaurant that's set on 5 acres of landscaped gardens along with views of their dedicated kitchen gardens.
Visitors have the best of both worlds and can expect dining options for both indoors with views across the private gardens along with under the covered terrace outside or at tables set out on the edge of the private gardens. Whichever option you may choose you'll certainly dine with a gorgeous view!

The Heather Restaurant follows the quality leadership established over the past 5 decades by Dennis and Ailish Moriarty's family retail business located on-site. The restaurant uses the best local ingredients supplied by artisan producers and homegrown produce from the extensive fruit and vegetable garden on site.
The kitchen garden includes an expertly cultivated garden on a commercial scale which includes fruit, berries, vegetables and indoor polytunnels allowing Heather to give diners a true homegrown dining experience that is all about fresh and top quality ingredients.
This exemplary dining and retail space provides visitors with an authentic Irish experience set amongst the stunning destination of the Gap of Dunloe.
€€
Head Chef Christian Conte is at the helm at Heather Restaurant bringing his vast experience and passion for local ingredients to the plate.
Chef Christian's morning ritual is to identify what is ready for picking and plan the daily menu around what is ready in the garden. Truly playing homage to natural seasonality. The salad, herbs, vegetables and fruit that feature on the menu at Heather are bursting with freshness and the vibrancy of these greens jumps off the plate!
The day we paid a visit to Heather, Chef cooked the main course of fresh Fishcakes. This signature dish recipe includes fresh hake, organic Irish salmon, prawns and smoked haddock served with grilled Heather garden courgette and herb mayonnaise. It was absolutely delicious.
One morning and afternoon treat that needs to be experienced at Heather is their melt in your mouth crumbly scones served with homemade jam, fresh cream and also sweet heather honey produced from the beehives located in their own gardens.
Every food item on the menu is crafted with care and the high quality of the ingredients is savoured which each bite.
There is a vibe of friendly hospitality when you arrive at the Heather, this style comes from the Moriarty family and their dedicated staff members welcoming visitors to their long-established Irish Gift Shop located directly beside the restaurant for the past five decades.
A must visit if you're enjoying a journey around The Kingdom of Kerry.
---
Sustainability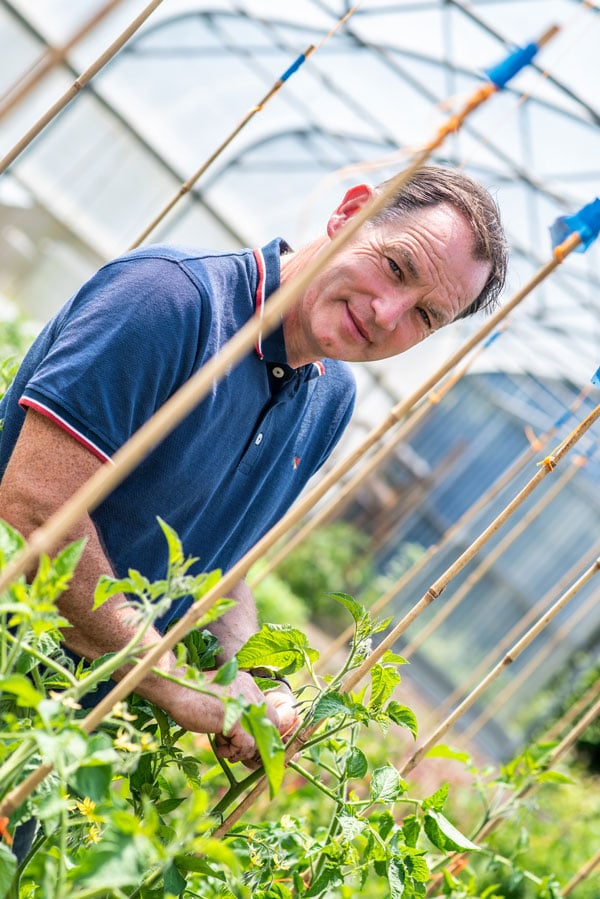 Sustainability is at the essence of what Heather Restaurant provides each and every day. A large amount of the produce used in the food offering is sourced from their very own kitchen garden, located in view of the restaurant. What isn't homegrown is sourced from local suppliers and producers. This guarantees low food mileage all around.
If you feel like taking your food & drink to go, they'll be provided in compostable takeaway containers and to-go coffee cups are also compostable.
Furthermore, low energy lighting is used throughout the restaurant and retail space.
---
Leave review
There are no reviews yet. Be the first one to write one.
---
Nearby Experiences
Experiences

Accommodation

Dining

Cook & Shop

Meet the Makers