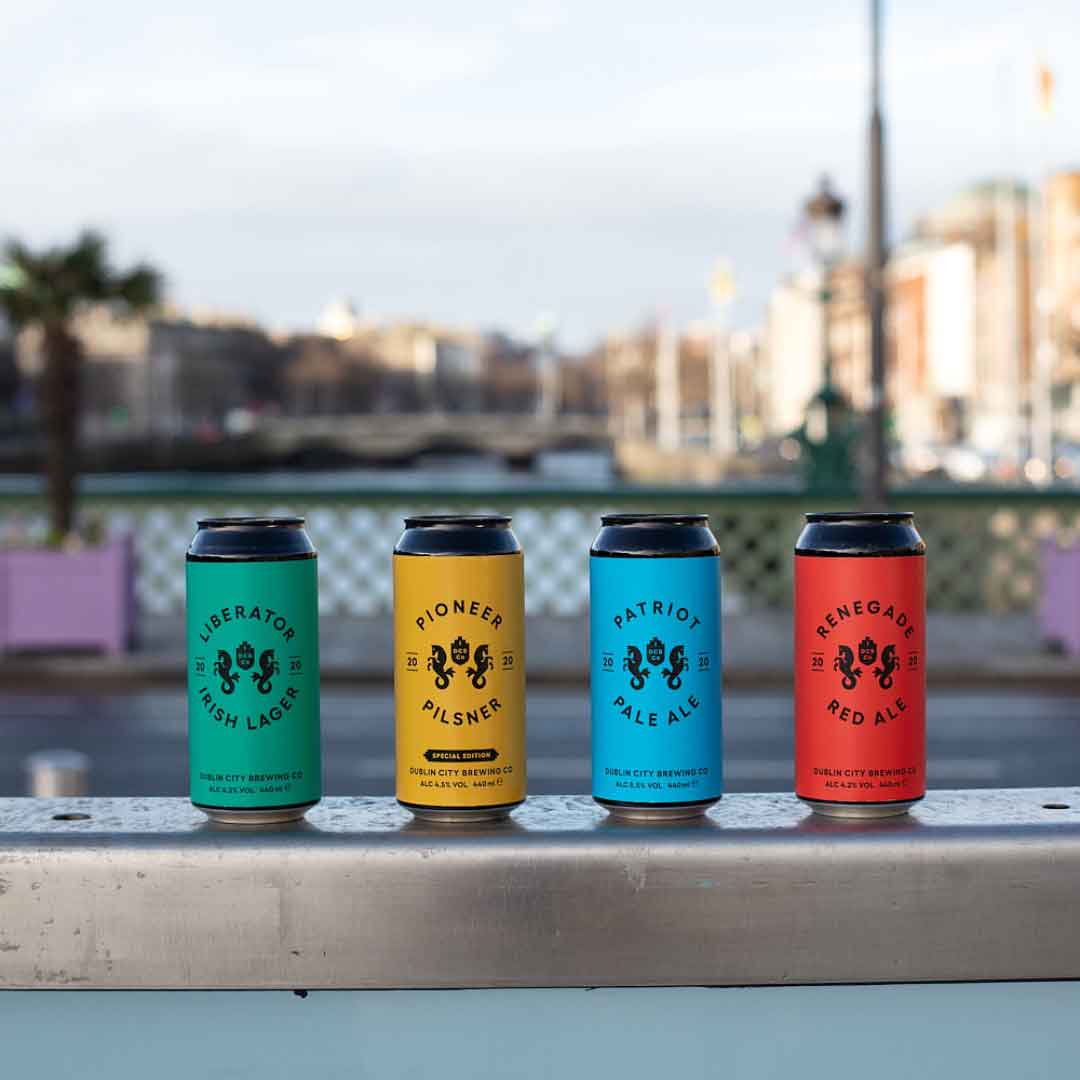 A selection of Dublin City Brewery Craft Beers.
From lockdown to looking up, John Wilson celebrates ingenuity and innovation, as closed up pubs, restaurants and distillers found ways to slake our thirst and keep customers at their doors.
Alcohol is the lifeblood of most restaurants and pubs – when they are open. But over the last year, while many suffered greatly, it has proven the saviour of some businesses during Covid. Pivoting was the word of 2020. Every micro-brewery, restaurant and café, reeling from the shock of lockdown, scrambled to see how they could keep their business afloat. The same applied to many importers and distributors too.
As well as offering click and collect meals, many restaurants have been offering wine to customers on their mailing list. "We don't sell a lot of wine through our weekend takeaways," Simon Barrett of Etto tells me, "but Liz (his partner, Liz Matthews) and I set up a wine catalogue with 50-60 wines during the first lockdown.
We sent it to friends, who sent it on to other friends. The minimum order is 12 bottles. It meant I had something to sell to customers and sold really well without promotion. It is a really good way to keep in contact with customers and I enjoy the process. We have always gone for more esoteric wines; customers know that we care and trust us."
Just up the road in Dublin 4, Forest Avenue Restaurant took things a step further, inviting wine importer Wine Mason to set up a wine retail shop on their premises. As Forest Avenue, they had already set up Green Grocer selling foods and decided to add a wine shop in the mezzanine.
Co-owner Sandy Wyer says, "We wanted the shop to be a complete gastronomic experience. We have approached food retail as we would have approached the restaurant. Having Wine Upstairs really brings that to our customers. From the other side, Barbara Boyle MW of Wine Mason told me that they are also enjoying the experience.
"Retail is hard work but everyone in the company has gotten valuable experience from spending time in the shop. We get to talk about our wines, we have gained insights from customers. It has given us an insight into that side of the business."
Alcohol Sales are Keeping Many Outlets Afloat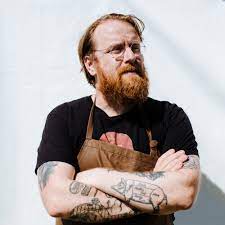 JP McMahon of Tartare, Cava and Aniar in Galway was pleased with the wine sales they had achieved and was happy to see customers trading up. "People are willing to spend a little bit more for their wine.
Our cheapest wine in Tartare is €20, but it is nice to see people spend €35 or more and take it home to drink. We recommend two wines to go with each [email protected] box and a lot of people go for that. We also included wine with our hampers at Christmas, but that is the limit."
While the takeaway pint was popular for a time, other bars and a few restaurants have been delivering premixed drinks and cocktails or alternatively, a cocktail kit complete with glasses, ice and garnish delivered to your door.
Dave Mulligan, owner of Bar 1661 in Dublin 7 set up Craftcocktails.ie as an online company initially. "It has been going very well so far," he says. "As well as online sales we are now available in over 20 retailers nationwide, and have expanded our range to nine core cocktails." They hope to expand into a premises next door to Bar 1661 shortly, to cope with demand and have doubled their original staff to twenty people.
Birgitta Hedin-Curtin and Peter Curtin run the Roadside Tavern and the Burren Smokehouse in Lisdoonvarna. They are one of the older craft breweries but had always sold their produce through the pub. "We don't bottle or can our beer," Birgitta tells me, "and we didn't want to do take-away pints."
Instead, they offered their beers in 75cl flip top bottles that would last a few days, if necessary. Customers bought these to go with the takeaway pizzas, fish and chips and lobster roll. " It kept our customers happy, fulfilled their needs and we were able to sell most of the beer we had brewed. Our tavern has a full off-licence so people could buy wine and spirits to take home too."
Looking to the Future
The Harbour Bar in Bray works with local craft breweries to offer a selection of 1-litre growlers of beer, alongside their famous toasties, whiskey and cocktails. As they are next door to Platform Pizza and Box Burger, who also deliver, locals are spoilt for choice.
With visitors currently banned from premises, producers and importers have been teaming up with restaurants to provide online events.
Teelings Whiskey has a monthly online tasting, which recently featured a tasting of chocolate with whiskey hosted by Darren Hogarty, head pastry chef at Chapter One.
Dublin City Brewery has been running beer and food online events in conjunction with the likes of Baste BBQ on Clanbrassil St. and Lily Ramirez of Picado Mexican.
As for the future, "It's not all doom and gloom," declares Simon Barrett of Etto. "A second business could come out of it. We will probably set up an online wine company in the future." Hedin-Curtin agrees. "A lot of online will disappear, but some of this will continue, as will takeaways, and could open up new opportunities for us in the future. With rural pubs under threat from drink driving laws, some may consider takeaways drinks as an alternative."
Dave Mulligan is also positive. "While it is hard to find any positives in this last year, especially for the hospitality sector, it has been nothing short of inspiring to watch friends, colleagues and peers play out the terrible hand they have been dealt and come out on top. We've added people to our team, and are confident we will not only survive what has been the worst thing to ever happen to hospitality but will come out of this with a successful second small business."

Explore & Book
Food & Drink Experiences
Craft Beer & Seafood Trail of Howth, Dublin

Craft Beer & Seafood Trail of Howth What better way to spend an afternoon, than eating the best locally caught Seafood in Ireland, washed down with an ample amount of local Craft Beer. Add to this a passionate local who will guide you through the...

Galway City Food Tour & Culinary Experience

The Galway Food Tour is a 2.5-hour culinary walking tour of the city. It gives a great overview of our passionate people and our beautiful produce which combine to make Galway one of Ireland's gourmet jewels. During the tour, you will get to experience...