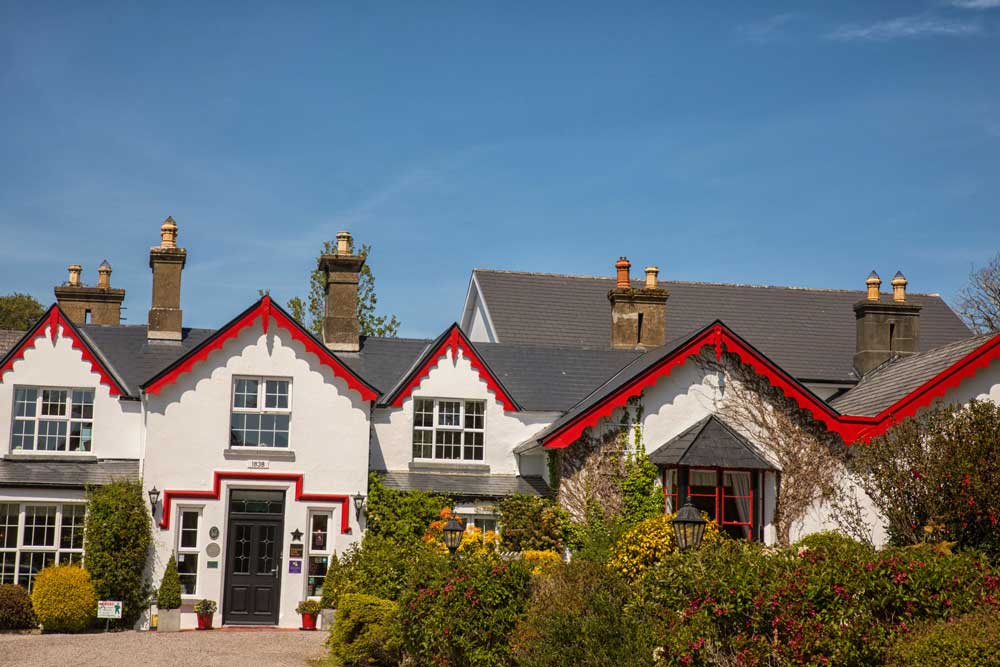 Good Food Ireland® Approved member, Rozzers Restaurant at Killeen House Hotel, Co. Kerry has been named TripAdvisor's Best Fine Dining Restaurant in Ireland.
This is the second year in a row for Rozzers Restaurant to be placed in the Number One slot for Ireland's Fine Dining Restaurants, by reviewers of Tripadvisor, the World's largest and most influential Review Website.
Owned and operated by Mother & Daughter team Geraldine and Michelle Rosney of the Killeen House Hotel & Rozzers Restaurant in Killarney, which first opened its doors to the public in 1992.
Responding to the Tripadvisor announcement, Geraldine Rosney said,
"To reach the Number One position for this very prestigious Award in 2021 was the stuff of dreams for a small operation such as ours. But to repeat the feat again in 2022, is just a small bit unbelievable for us.

 

"This Award is not just about the food on the plate. It's also about the pure loveliness and professionalism of all the people who work with us, and the warm and comfortable ambience of the overall property."
Michelle Rosney commented…
"All of us here in Rozzers are absolutely delighted to achieve this 'two-in-a-row' and we are extremely grateful to our fantastic guests who took the time to write and post up reviews of their Rozzers experiences."
Geraldine and Michelle were effusive in their praise for Head Chef Paul O'Gorman, who has been at the helm in the Kitchen of Rozzers for the last 28 years.
They agree that although the entire team working together is what it takes to achieve success, Chef Paul is without doubt 'The First Among Equals' and that he is more responsible than anyone else for the consistency and quality that Rozzers takes such pride in delivering to all of their guests over the course of the last couple of decades.
Geraldine concluded…
"To each and every one of us here in Rozzers, it's all about nothing more and nothing less than the Guest. And if we manage to send them home at the end of the evening with a smile on their face, even after having paid their bill, then we are satisfied that we have all done our jobs well!"
Check out the top 10 fine dining restaurants as announced by TripAdvisor below.
1. Rozzers Restaurant, Aghadoe, Killarney
2. The East Room, Limerick
3. Everett's, Waterford
4. Oar Restaurant, Doolin
5. The Chart House, Dingle
6. Glover's Alley, Dublin
7. Chapter One Dublin, Dublin
8. West Restaurant, Barna, Galway
9. Tannery Restaurant, Dungarvan
10. Pearl Brasserie, Dublin
ENDS.
For further information please contact [email protected] or call Michael Rosney on 087 284.3814.
Learn more about Killeen House & Rozzers Restaurant on their Good Food Ireland® profile page.
Learn More