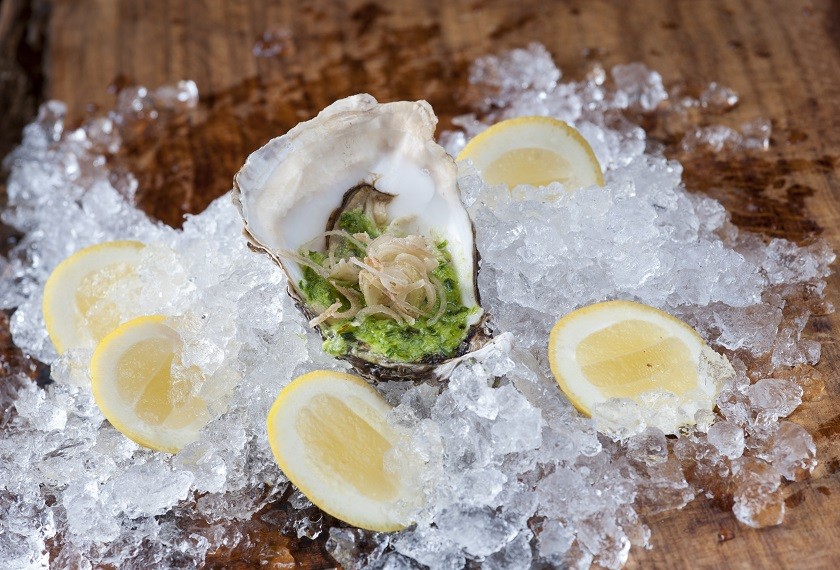 Ingredients
Ginger and shallot dressing
1 bunch scallions
4 cloves of garlic
50g of young ginger
Dash of fish sauce
100ml peanut oil
1tsp sesame oil.
Light soy sauce
Method
Combine all the dry ingredients then add to a food processor. Pulse until a rough paste is formed, then add the oils gradually.
To Cook:
Place the Achill Oysters into a Chinese bamboo streamer, over a wok or a pan of water. Spoon the dressing over the oysters, along with a dash of light soy sauce.
Steam for 4-5 minutes and garnish with crispy fried shallots.

You may also like
Simnel Cake

Ballymaloe House is home to the cooking dynasty of the Allen family, so you know you are in for a gastronomic treat when you dine here. This elegant country house has all the elements you will need to enjoy a relaxing full of great hospitality and of...

Traditional Roast Beef Dinner

The suburbs of Cork City are home to a little secret. Located near Douglas, just a short drive from the centre of the Rebel City, Maryborough Hotel and Spa is set in a private estate of mature grounds and gardens. You can sense the 300 years of history...