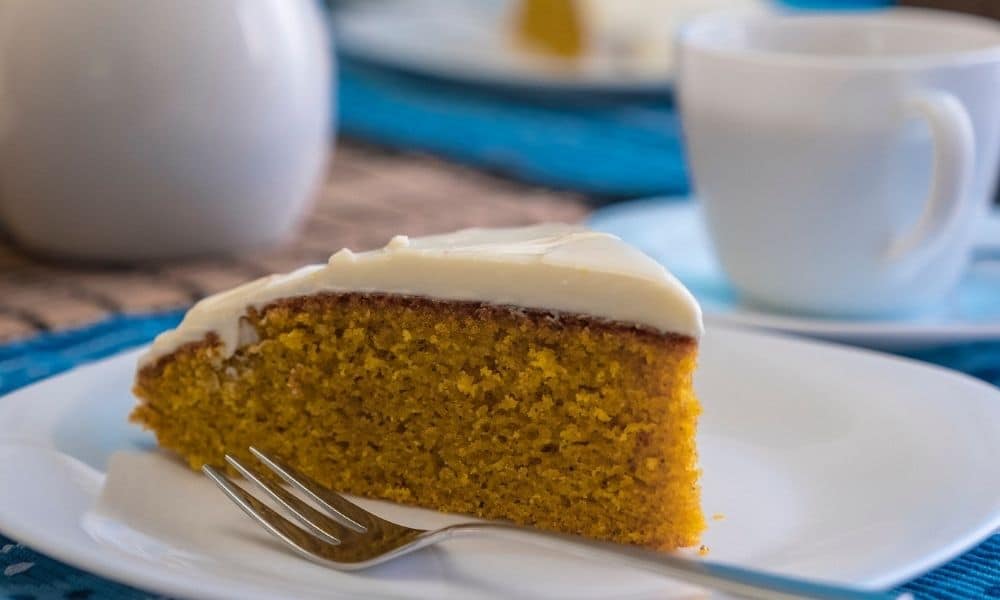 Ingredients
4 eggs

2 cups light brown sugar

2 teaspoons baking powder

2 teaspoons cinnamon

3 cups grated carrot

1 cup Wild About Rapeseed Oil

2 cups plain flour

2 teaspoons baking soda

1 teaspoon of Achill Island Sea Salt
FOR THE ICING
2 tablespoons soft margarine

6oz icing sugar

4oz Philadelphia cheese
Method
Pre-heat oven to moderate 150°C.
Place the sugar, oil and eggs into a bowl and mix well.
Sieve in the dry ingredients and mix.
Add in the grated carrot and mix again.
Divide the mixture into 2 loaf tins.
Place in the pre-heated oven for 50-60 minutes.
Remove from the oven and rest for 10 minutes.
Take out and place on a cooling rack until completely cooled.
FOR THE ICING
Sieve the icing sugar into a bowl. Add the soft margarine and Philadelphia cheese and mix until smooth.Once the carrot cake has cooled completely spread the icing over the top of each loaf to finish.
TO SERVE
Serve with some freshly whipped cream as a tasty dessert or on its own with a cup of tea/coffee!

You may also like
Irish Seafood Chowder

Bill Kelly is the fourth generation to head up this hotel, and we think it really sums up Rosslare. It has been such an integral part of this beachside location and now International Europort since 1895, that to imagine the place without it is unthinkable....

Tips for Cooking Irish Hereford Prime Steak

Farmer-led and owned, Irish Hereford Prime was founded in 1997 with the aim of promoting Irish Hereford Beef as a premium brand associated with quality and produced with sustainable methods. Since is formation, Irish Hereford Prime has gained a reputation...