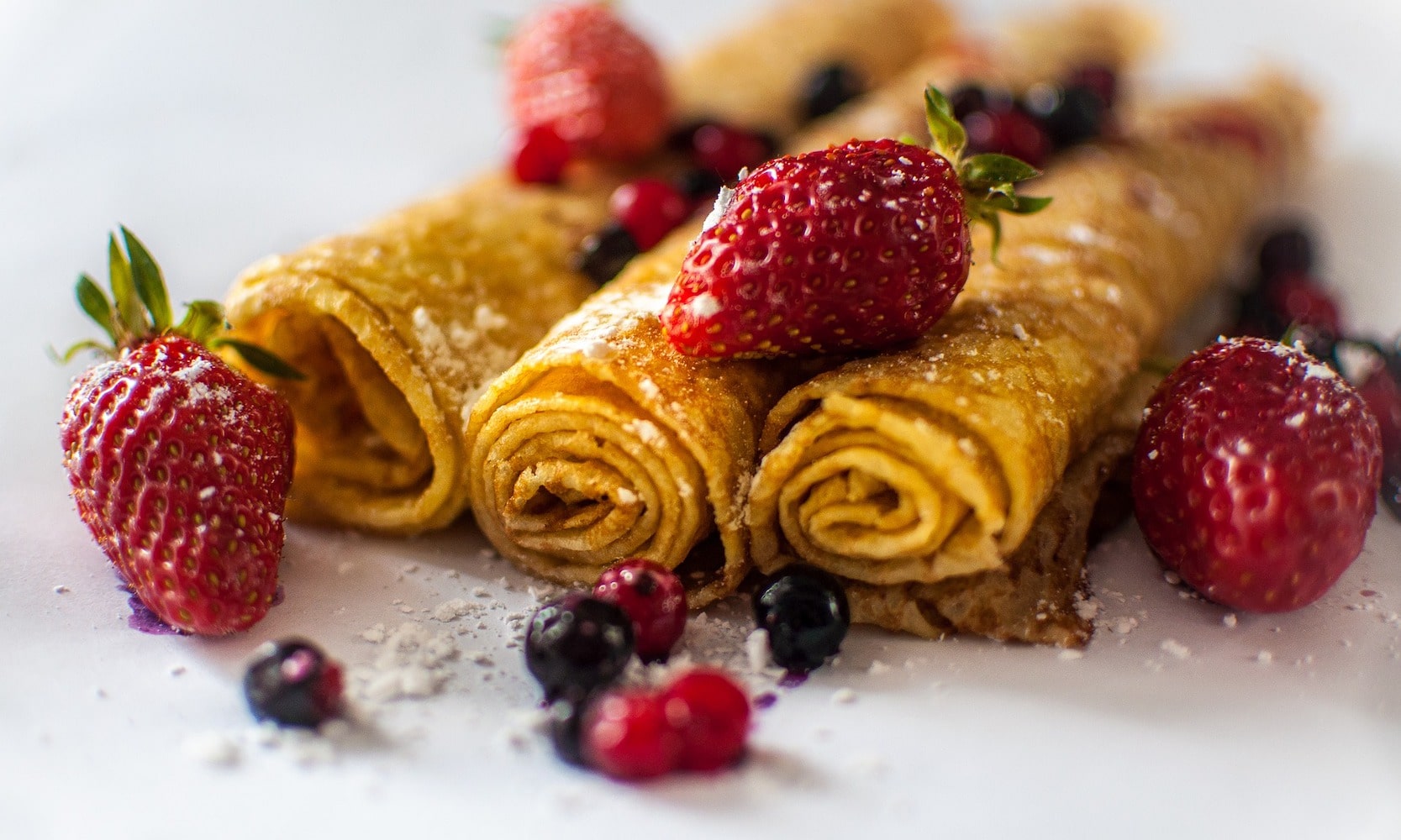 Ingredients

Pancake Mixture:

100g plain flour

Pinch of salt

1 egg

300 ml Cuinneog Natural Buttermilk

1 tbsp. Cuinneog Irish Farmhouse Country butter melted
Method
Sift the flour and salt into a mixing bowl and make a well in the centre. Crack the egg into the well; add the melted butter and half the buttermilk. Gradually draw the flour into the liquid by stirring all the time with a wooden spoon until all the flour has been incorporated and then beat well to make a smooth batter. Stir in the remaining buttermilk. Alternatively, beat all the ingredients together for 1 minute in a blender or food processor. Leave to stand for about 30 minutes, stir again before using.
To make the pancakes, heat the frying pan until very hot and then turn the heat down to medium. Lightly grease with butter and then pour in enough batter to coat the base of the pan thinly (about 2 tbsp.) Cook over moderate heat for 1-2 minutes or until the batter looks dry on the top and begins to brown at the edges. Flip the pancake over and cook the other side. 


You may also like
Rhubarb and Ginger Crumble

With Rhubarb in season and grown in Renvyle House's Kitchen Garden, this has wonderful flavours and a few levels of crunch with a delicious creamy rhubarb filling. Set on the edge of the Atlantic with its back to the mountains, Renvyle House Hotel is...

Ballymaloe Strawberry Shortcake

It's summer time and nothing evokes summer as much as a strawberry dessert. Myrtle Allen is a national treasure. Everyone who knows anything about proper Irish food knows that. She's a real culinary heroine without whom the food culture of this country...