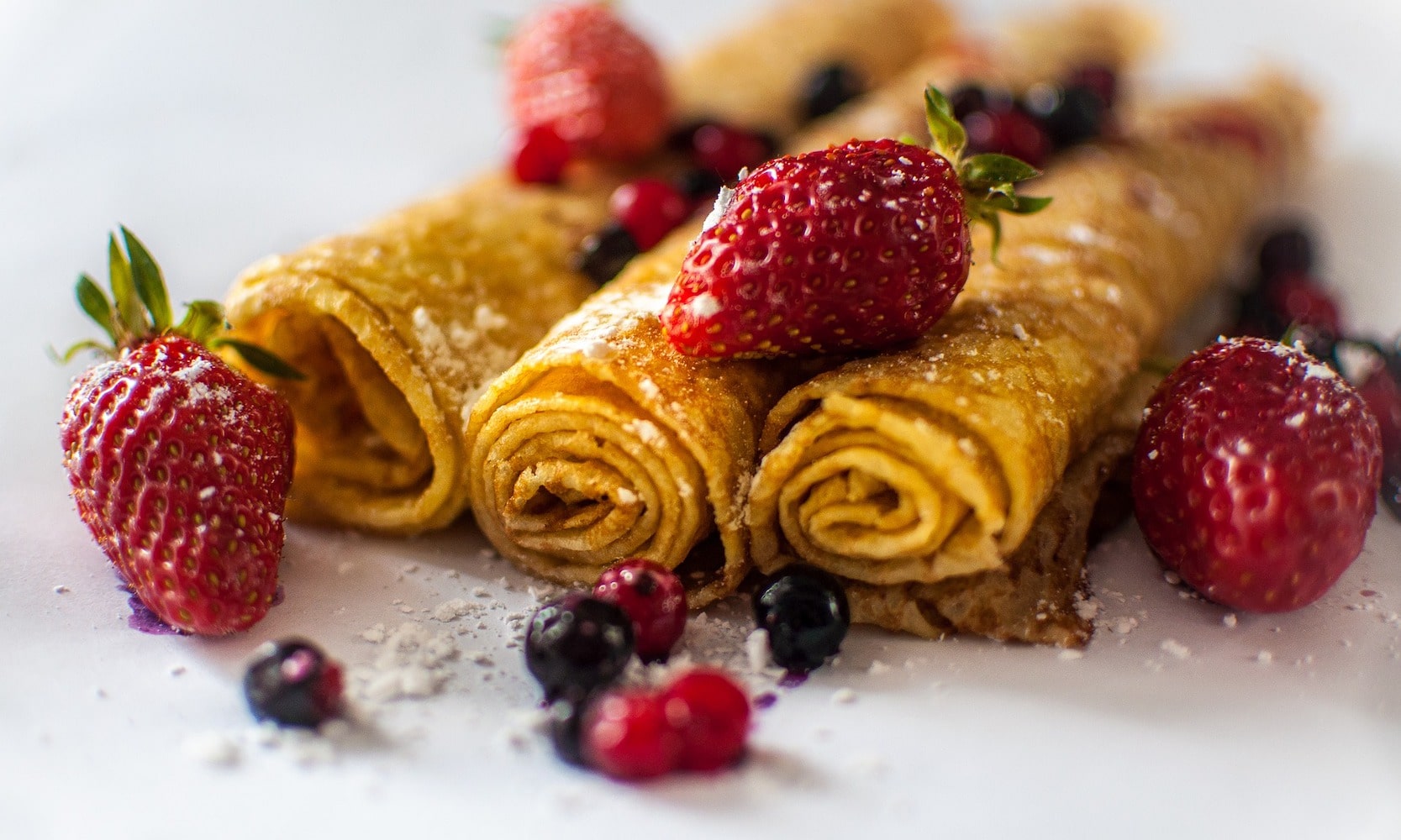 Ingredients

Pancake Mixture:

100g plain flour

Pinch of salt

1 egg

300 ml Cuinneog Natural Buttermilk

1 tbsp. Cuinneog Irish Farmhouse Country butter melted
Method
Sift the flour and salt into a mixing bowl and make a well in the centre. Crack the egg into the well; add the melted butter and half the buttermilk. Gradually draw the flour into the liquid by stirring all the time with a wooden spoon until all the flour has been incorporated and then beat well to make a smooth batter. Stir in the remaining buttermilk. Alternatively, beat all the ingredients together for 1 minute in a blender or food processor. Leave to stand for about 30 minutes, stir again before using.
To make the pancakes, heat the frying pan until very hot and then turn the heat down to medium. Lightly grease with butter and then pour in enough batter to coat the base of the pan thinly (about 2 tbsp.) Cook over moderate heat for 1-2 minutes or until the batter looks dry on the top and begins to brown at the edges. Flip the pancake over and cook the other side. 


You may also like
White Chocolate Soup

Noel McMeel is a chef from Northern Ireland, who is the executive head chef at Lough Erne Golf Resort and Hotel in Enniskillen, County Fermanagh.

Chicken, Mushroom, Potato and Thyme Winter Stew

A perfect, slow-cooked chicken, mushroom, potato and thyme stew recipe, that feeds a party. Consider preparing this hearty dish, full of tender meat pieces and mouth-watering vegetables a day ahead to allow it to develop best, rich flavour.