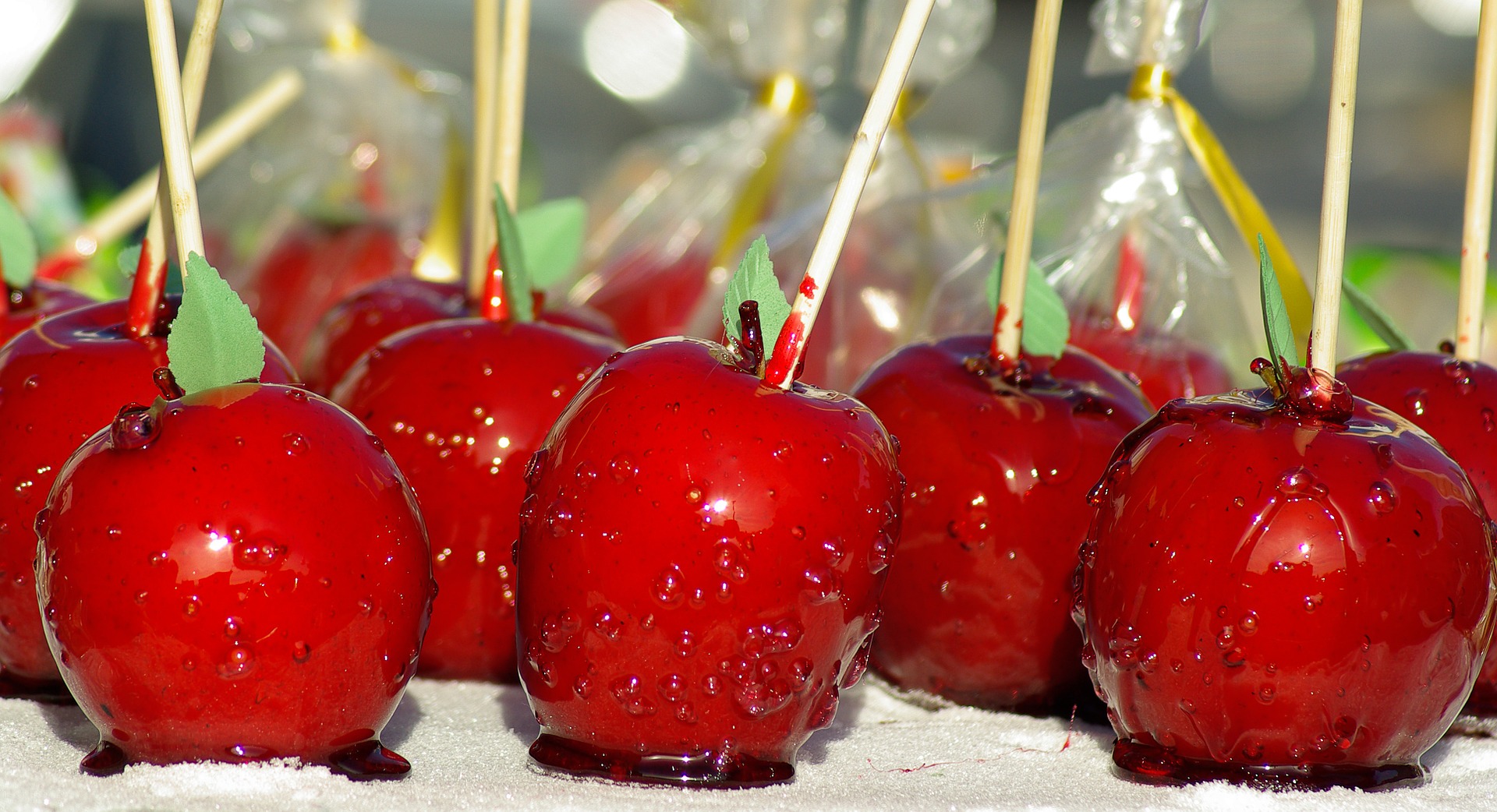 Ingredients
225 g demerara sugar

25 g butter

2 tbsp golden syrup

110 ml water

0.5 tsp vinegar

6 dessert apples

6 wooden skewers, for holding the apples (lollypop sticks will do)

Method
Dissolve the sugar in the water over moderate heat.

When it has dissolved, stir in the vinegar, syrup and butter.

Bring to a boil and cook without stirring until it reaches the hard-crack stage (138C) or hardens into a ball when dropped in a jug of cold water. This should take around 10 minutes of boiling time.

While the syrup is cooking, pierce each apple with a wooden stick.

Once the toffee is ready, dip each apple into the hot toffee, turning it around in the syrup so that each one is fully coated.

Leave to harden on a lightly oiled tray before serving.




If you're planning to keep them for a day or two, wrap the apples in cellophane.
Visit Our Shop

You may also like
Rhubarb and Ginger Crumble

With Rhubarb in season and grown in Renvyle House's Kitchen Garden, this has wonderful flavours and a few levels of crunch with a delicious creamy rhubarb filling. Set on the edge of the Atlantic with its back to the mountains, Renvyle House Hotel is...

Ballymaloe Strawberry Shortcake

It's summer time and nothing evokes summer as much as a strawberry dessert. Myrtle Allen is a national treasure. Everyone who knows anything about proper Irish food knows that. She's a real culinary heroine without whom the food culture of this country...