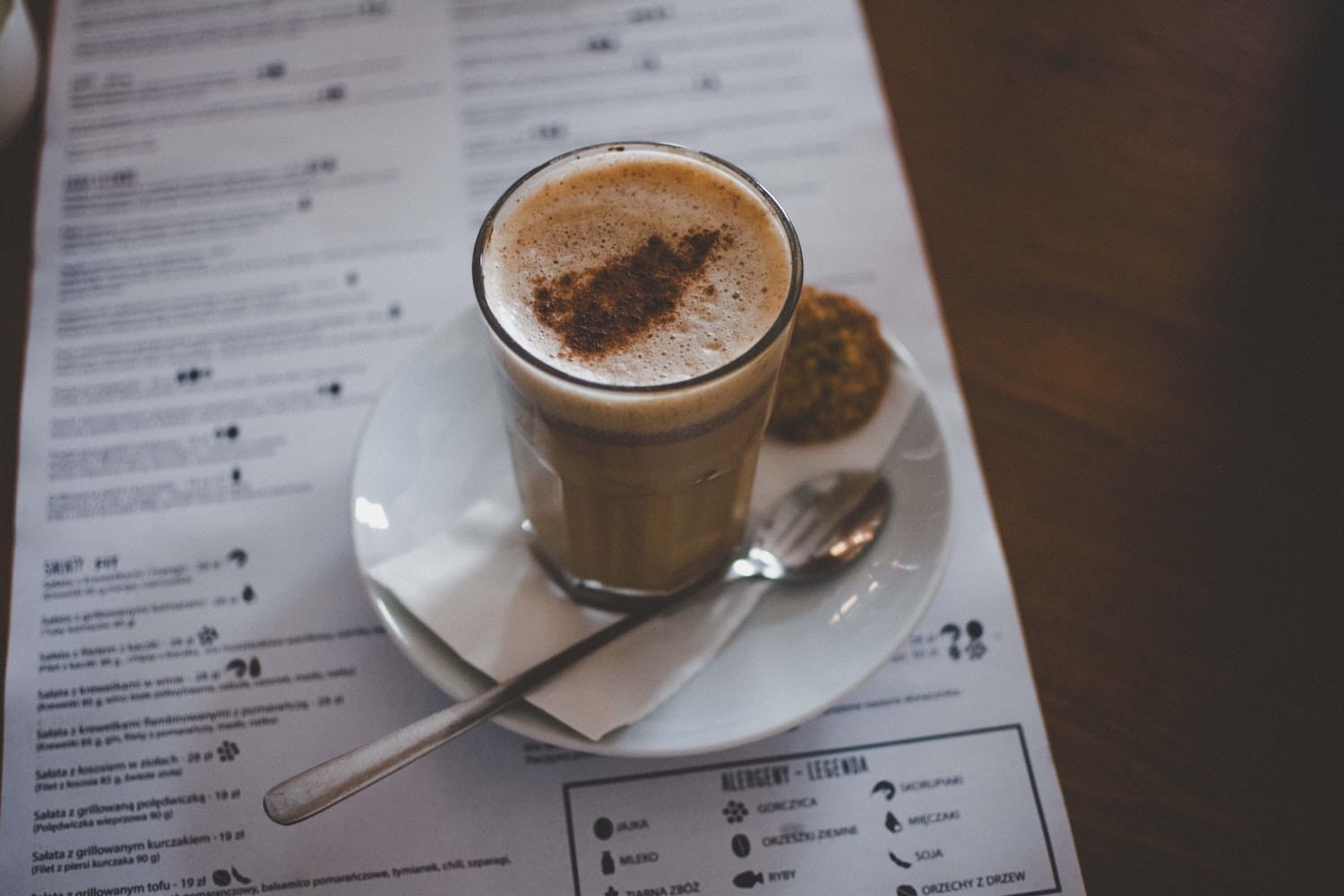 Working out the menu can often be the most challenging thing about going out to eat. What do you get when you pick from the 'A la Carte' as opposed to the Early Bird.'? What's the difference between a set menu and a tasting menu? All these and more questions can baffle our heads when we go into a restaurant. Today we discuss these terms, as well as menu language and how to translate it!
Visit Our Shop
MENU TYPES
First up, menu types and what you get.
A LA CARTE
A la Carte means 'by the card', derived from the French language. This is the main menu of any restaurant; where you can choose what dish you want from each of the courses, with choices priced by the dish. It makes it easy to have one course if you wish. In some restaurants, the full A la Carte menu will only be served in the evenings. Daytime menus may feature a scaled-down version of the A la Carte.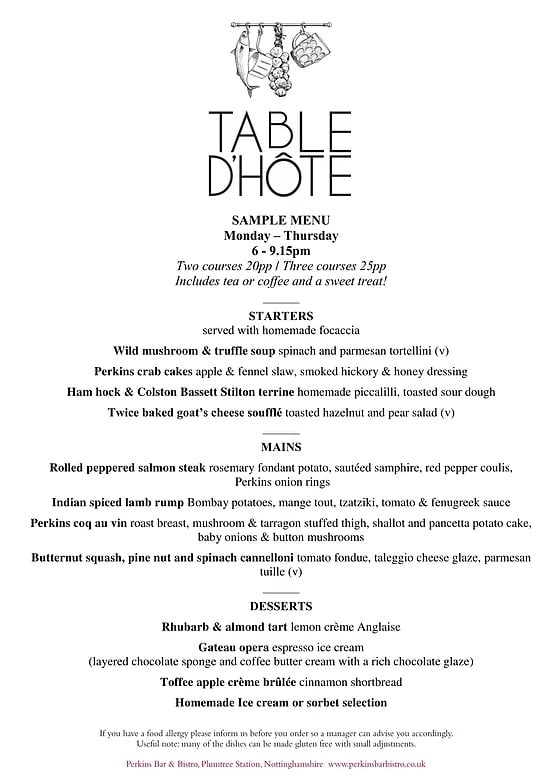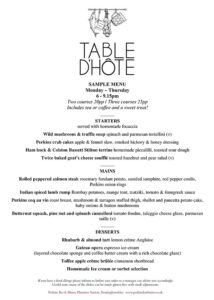 TABLE D'HOTE/SET MENU/PRIX FIXE
Table d'Hote is another French term, which isn't often used today. It means 'table of the host' and generally features three courses with limited choices in each course, offered at a set price for the entire meal. Also known as the Set Menu or the Prix Fixe (French for a fixed price)
This type of menu offers good value and good quality for the price, making an affordable dining experience, featuring dishes from the A la Carte, sometimes in slightly smaller portions or with fewer components. A set menu also gives you the option of having the full three courses at one price, or two courses for slightly cheaper. You can generally pick from starter and main, or main and dessert.
EARLY BIRD 
As the saying goes, 'the early bird catches the worm'. It's very true in dining terms. Dining early in the evening, generally between 5.30 pm and 6.30 pm or 7 pm, means you can usually avail of an Early Bird Menu at a set price. Again, like the set menu, there will normally be three courses with a choice of three or four dishes per course. You can often also choose to have a two-course or three-course meal. The Early Bird generally takes the most popular and family-friendly dishes from the A la Carte menu, giving parents a chance to get out and bring the kids for dinner too.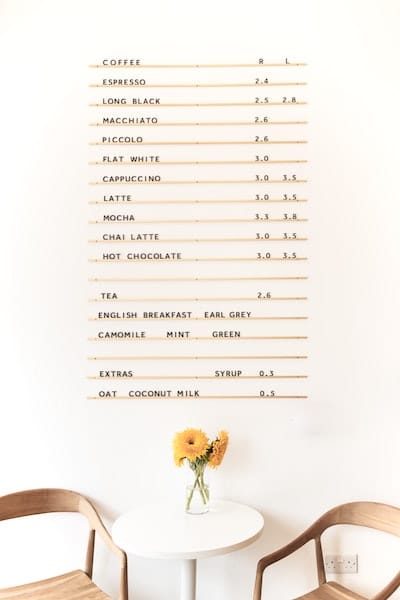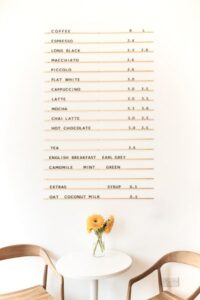 SPECIALS MENU
Specials menus are often written up on a blackboard and change daily. This is because each dish is 'special', i.e. not featured on any other menu in the restaurant. Once it's gone, it's gone. Creative chefs love the specials menu. This is usually the place where they get to experiment with seasonal ingredients which may only be available in small quantities. Well worth checking out what's on the specials before you start. You'll often get the first tastes of ingredients like heirloom tomatoes, asparagus, new season lamb, oysters, lobster, crab and lots of other goodies now coming on board for the summer months. 
TASTING MENU
The Tasting Menu has become the stomping ground of high-end restaurants. This menu can be anywhere between seven and ten courses, served in very small portions, using exclusive seasonal and foraged ingredients and intense flavourings. 
This is where the chefs of the moment get to show what they are made of, with molecular gastronomic creations like gels, foams and mousses, dehydration and fermentation techniques and anything else they can conjure in the kitchen! Each course is a small portion, getting slightly bigger as the meal progresses, allowing this feast to unfold, as each plate builds on the flavours of the last. Tasting menus are very popular and showcase a chef's skills in every sense, from sourcing to cooking and presentation. You may feel when you see the amount of food on each plate that you'll still be hungry when you've finished. But flavours and ingredients tend to be very rich so you'd be surprised how satisfied you'll be afterwards. A Tasting Menu is all about the experience. Favoured by Michelin starred chefs all over the world. 
Would you love to have a tasting menu experience? Why not book a fantastic Michelin starred tasting menu at Aniar Restaurant in Galway? Learn more and book here. 
LUNCH,  BRUNCH AND KIDS MENUS
Most daytime restaurants and gastro pubs offer a separate Lunch menu. This will vary between light snacks of homemade soup and sarnies and popular casual dishes like homemade burgers and fish and chips, to hearty foods like bangers and mash, slow-cooked lamb shanks and homemade pies.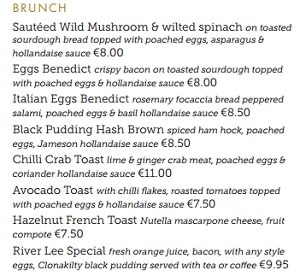 Brunch fills the gaps between breakfast and lunch and is usually served at weekends. You'll find lovely things like Eggs Benedict or the Full Irish, with sweets like home-baked scones, pastries and muffins or pancakes with various toppings. A meal to linger over and catch up with friends on a lazy Saturday or Sunday morning.
Kids Menus can vary between set dishes that kids always love – pizza, homemade burgers and chicken or fish goujons – to half portions of whatever the adults are having. It depends on the individual ethos of the restaurant. 
MENU LANGUAGE
Menu writing styles have changed hugely over the years. Some restaurants still favour flowery prose describing each dish in detail. Who hasn't scratched their head at phrases like 'mirepoix of vegetables nestled under a succulent rump of lamb'? Do you know what that means? No, we thought not. Just for your info, a 'mirepoix' is a French term for veggies like carrot, celery and onion cut really small and cooked slowly, then, in this case, placed underneath the meat. But hey, that doesn't sound half as fancy, does it?!
The skill of menu writing is hard-earned. It takes a fine balance between describing a dish in a way that makes you really want to eat it and making it sound like a total waffle! Sift through the menu and if you don't understand any of the terminology or language used, don't be afraid to ask.
CONTEMPORARY MENU WRITING
Modern Irish high end and Michelin starred restaurants are these days favouring the menu style of just stating the ingredients of each dish. This leaves you guessing what you're going to get. Which we actually like because it's a total revelation at the table. Chefs who use this style of menu presentation do it because they have nailed the dish in all its components and are prepared to present the surprise factor at the table. The temptation for the diner when reading this type of menu is in seeing what all these simple ingredients amount to on the plate.
Buy Gift Voucher