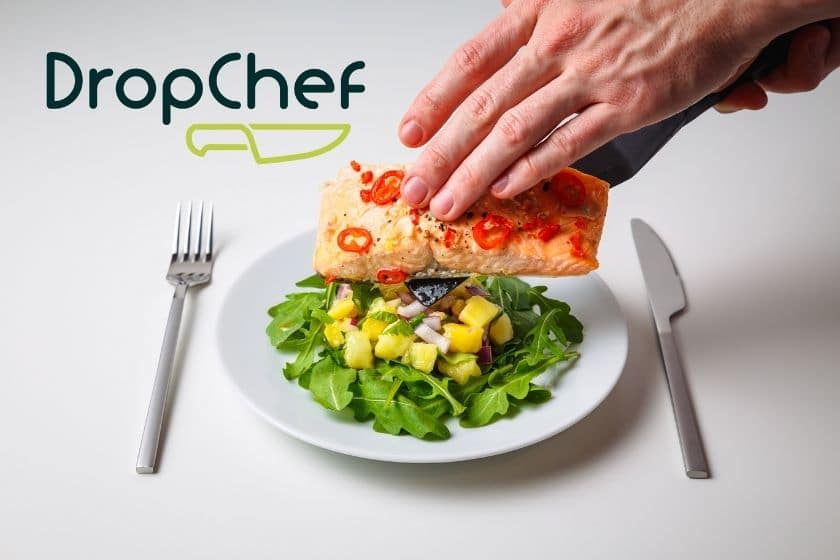 We are delighted to welcome DropChef, Dublin as an Approved Member of Good Food Ireland®. DropChef, is an online meal box service that is changing the way we dine and cook at home. This wonderful service is ideal for time strapped food enthusiasts who love to create quick, delicious and wholesome meals at home.
Operating completely online, DropChef offers a weekly subscription plan for 1-5 people and you can choose from 2-4 recipe meals each week. Each week a meal box will be delivered right to your door featuring all the main ingredients you'll need to create your tasty meals. There'll be no need for that last minute trip to the supermarket for that lone missing ingredient.
With an easy to follow recipe card and all the ingredients right in front of you, you'll be whipping up a wholesome and satisfying meal in no time at all.
To sign up, simply visit their website, choose your plan and decide on what recipes you'd like to cook for the week ahead. If you're weary of a contract subscription service then fear not as the DropChef service can easily be paused or cancelled at any time.
The quality of the ingredients is also a key element to the DropChef operation. When fulfilling orders, they prioritise the use of local Irish ingredients, using local suppliers and seasonal produce where possible.
Moreover, DropChef has sustainability in mind throughout the business. Meals and ingredients are portioned in such a way that results in zero food wastage. Also all the packaging, including the box are fully recyclable.
DropChef's boxed meal kit service is empowering and educating food enthusiasts to enjoy and interact with the food they eat in a fun way, along with allowing the cooking of healthy food more accessible to the public.
Read More
Did you know that Good Food Ireland® Physical Gift Vouchers can be used with DropChef along with 200 other businesses within the Good Food Ireland® Collection?
Buy Now

Explore & Book
Food & Drink Experiences
Afternoon Tea By The Sea – Co Donegal

What You'll Get You'll enjoy an amazing foodie experience from master Baker Julie Snoddy. They provide a scrumptious spread of sweet and savoury goodies for you to pick up for your special occasion. We also really recommend driving...

Craft Beer & Seafood Trail of Howth, Dublin

Craft Beer & Seafood Trail of Howth What better way to spend an afternoon, than eating the best locally caught Seafood in Ireland, washed down with an ample amount of local Craft Beer. Add to this a passionate local who will guide you through the...