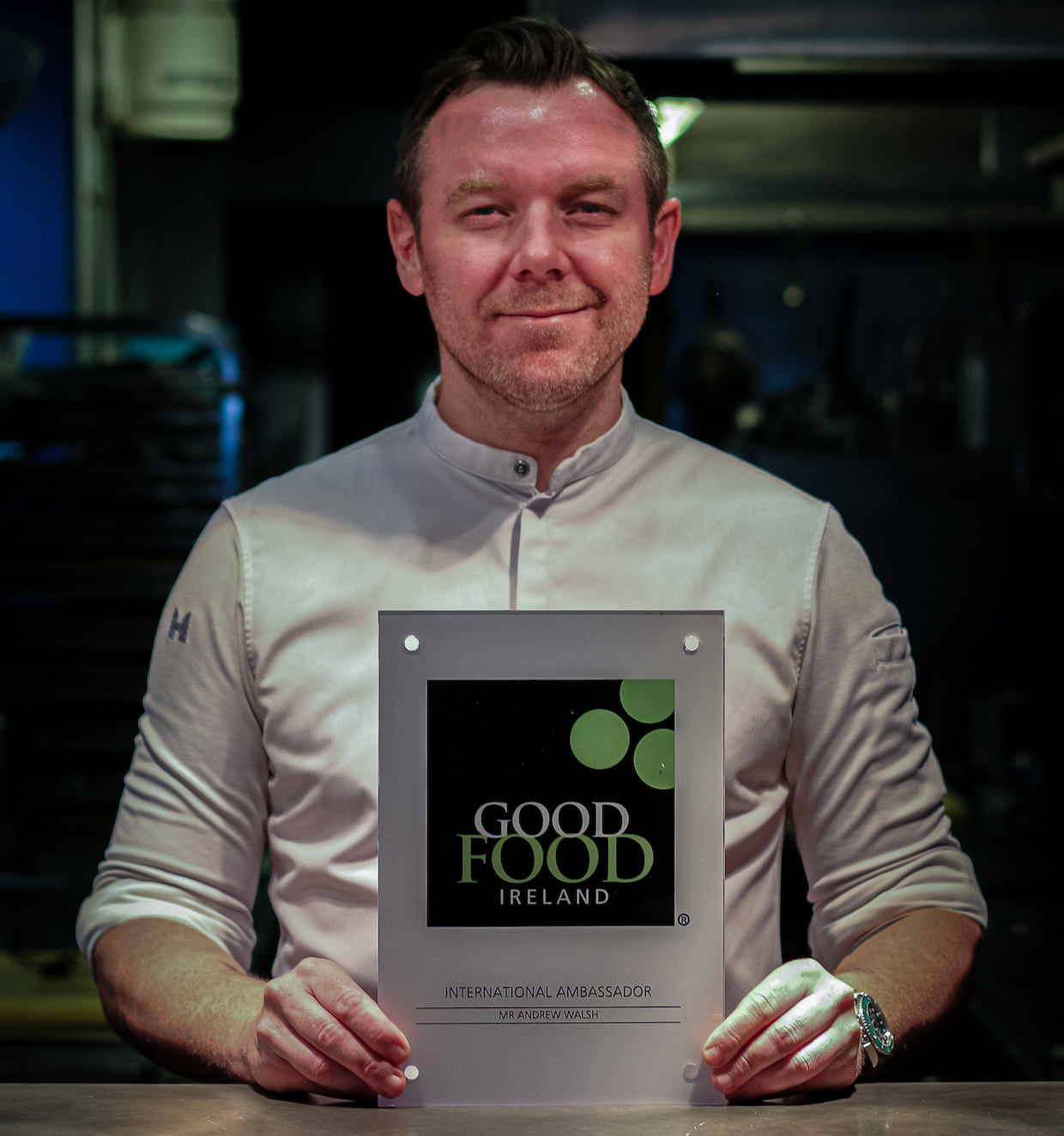 Good Food Ireland expands the link between Ireland's two biggest indigenous industries, food and drink and tourism hospitality, creating a new International Ambassador Programme to play a vital role in attracting and inspiring visitors to Ireland and enhancing export opportunity for Ireland's food and drink sector.
The International Ambassador Programme endorses individuals around the world who recognise the premium quality of Irish food and drink and are fully committed to sourcing it wherever possible.
Irishman Andrew Walsh, Chef-Owner of CURE Singapore has been appointed as the first Honorary Good Food Ireland International Ambassador. One of the hottest chefs in Singapore, Andrew is showcasing the best of Irish ingredients at CURE, one of four restaurants he owns in the Garden City. Having left school in Breaffy, Co Mayo at 15, the young teenager couldn't have imagined the empire he would build halfway across the world.
"We are delighted to welcome Andrew as an International Ambassador of Good Food Ireland® in recognition of his vision, creativity and drive in the promotion and development of Irish food overseas. He has effected much change for Ireland's food reputation and created commercial export opportunities for Irish food and drink businesses" says Margaret Jeffares, Founder, Good Food Ireland®.
The Mayo man has brought to life what he holds dear — his Irish heritage. 'Nua' represents the evolution of Andrew's own brand of cuisine, where his Irish roots and the food of his childhood takes centre stage, along with culinary techniques and global influences that have been refined over his career. His vision and efforts have proved successful with CURE clinching its first star at the Michelin Guide Singapore 2021 and continuing to retain it in 2022.
"This is such a huge honour. As an Irish man cooking Irish food in Asia, this makes me so proud. I would like to thank Good Food Ireland® very much for their support and acknowledgement" says Andrew Walsh, Chef-Owner, CURE Singapore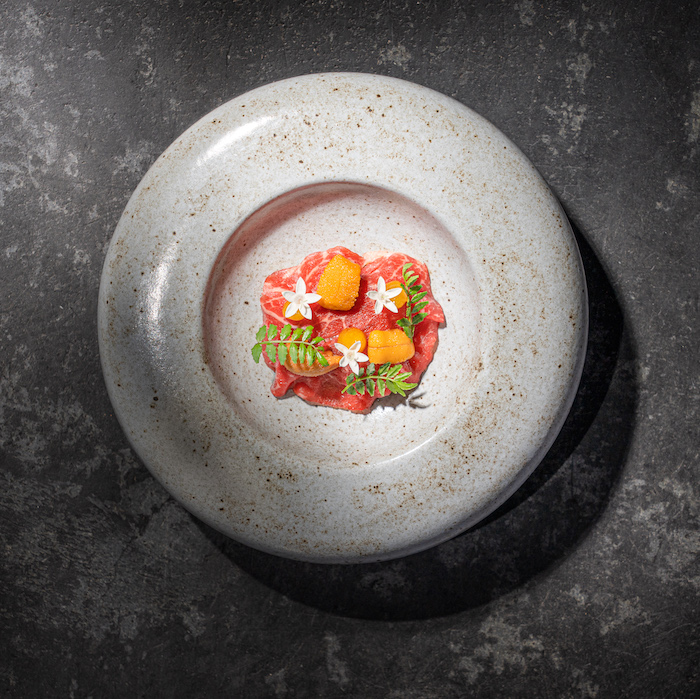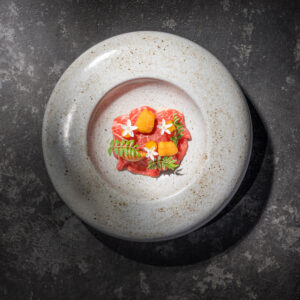 Good Food Ireland was established in 2006 to link Ireland's agri-food and tourism hospitality sectors, creating previously unexplored commercial opportunity through the collaboration of food drink and tourism. It has effected much change in the development of Ireland's food scene and economic benefit for industry, as well as increased satisfaction for consumers. Today Good Food Ireland is the recognised trustmark for food lovers and travellers seeking a genuine Irish cultural experience through authentic Irish food and drink.
Visit www.goodfoodireland.ie
For further enquiries please contact Margaret Jeffares [email protected], Mobile +353876674654.
Buy Gift Voucher