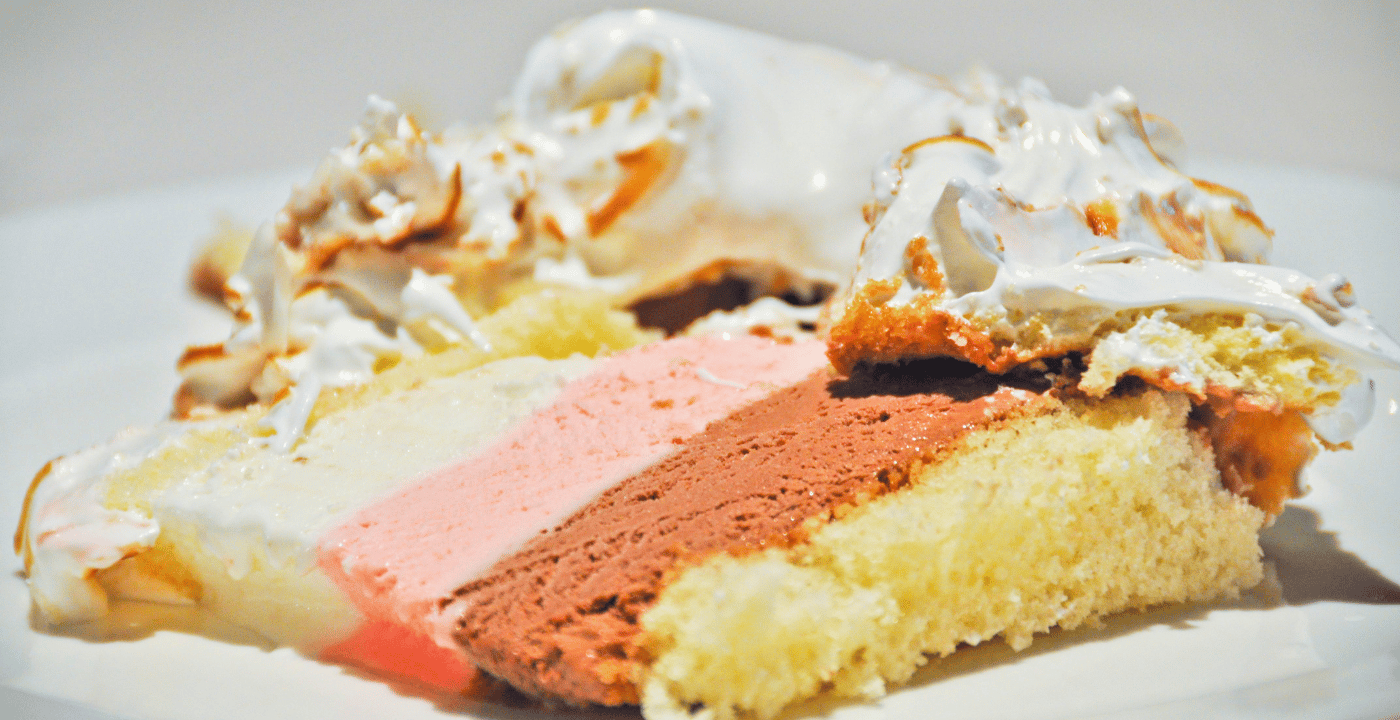 Ingredients
100ml Water
450g Caster sugar
4 free-range egg whites
1 Box amoretti biscuits crushed
12 Scoops Glastry Farm Ice Cream
6 Passion fruits
Method
For the baked Alaska, place the water and sugar into a pan and bring to the boil. Skim the surface and wipe the sides of the pan with a wet pastry brush to remove any sugar crystals, and then increase the heat so that the syrup boils rapidly. Insert a sugar thermometer. When the sugar mixture reaches 110°C/225°F beat the egg whites with an electric mixer until stiff peaks are formed. When the sugar mixture reaches 121°C/250°F remove it from the heat. It will have formed a syrup.
Turn the electric mixer onto the lowest setting then pour the sugar syrup into the egg whites in a thin, steady stream, continuing to beat until all the syrup is incorporated. Continue to beat at a slow speed until the mixture is almost cold, this can take up to 15 minutes.
Place the crushed biscuits onto a square of grease proof paper and top with a scope of Glastry Farm Ice Cream. Pipe the meringue around the ice cream, covering completely from top to bottom. Store in the freezer.
To Serve: Glaze the meringue with a mini-blowtorch, or bake briefly in a very hot oven.

You may also like
Irish Seafood Chowder

Bill Kelly is the fourth generation to head up this hotel, and we think it really sums up Rosslare. It has been such an integral part of this beachside location and now International Europort since 1895, that to imagine the place without it is unthinkable....

Tips for Cooking Irish Hereford Prime Steak

Farmer-led and owned, Irish Hereford Prime was founded in 1997 with the aim of promoting Irish Hereford Beef as a premium brand associated with quality and produced with sustainable methods. Since is formation, Irish Hereford Prime has gained a reputation...