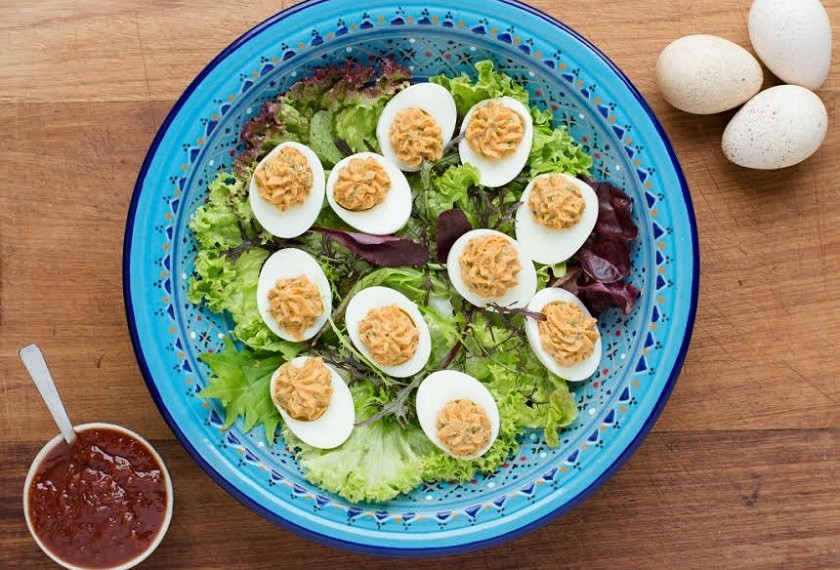 Ingredients
• 6 hard boiled organic eggs
• 50g (2oz) soft butter
• 1 tablespoon Ballymaloe Original Relish
• Salt and freshly ground black pepper
Method
When the eggs are cold, shell them and slice in half lengthways. Sieve the yolks into a bowl, add the soft butter and relish and mix well. Taste the mixture – it may need a little seasoning. Fill into a piping bag with a 2.5cm (1in) star nozzle.
Pipe a rosette of the mixture into each egg white. Garnish with the watercress or chervil. Serve as a starter on a bed of salad leaves. Alternatively, serve as part of a selection of stuffed eggs

You may also like
New Season Irish Carrot Cake

International Guest Chef Fred Cordonnier. Recipe baked by Aisling Boggan from team Good Food Ireland.