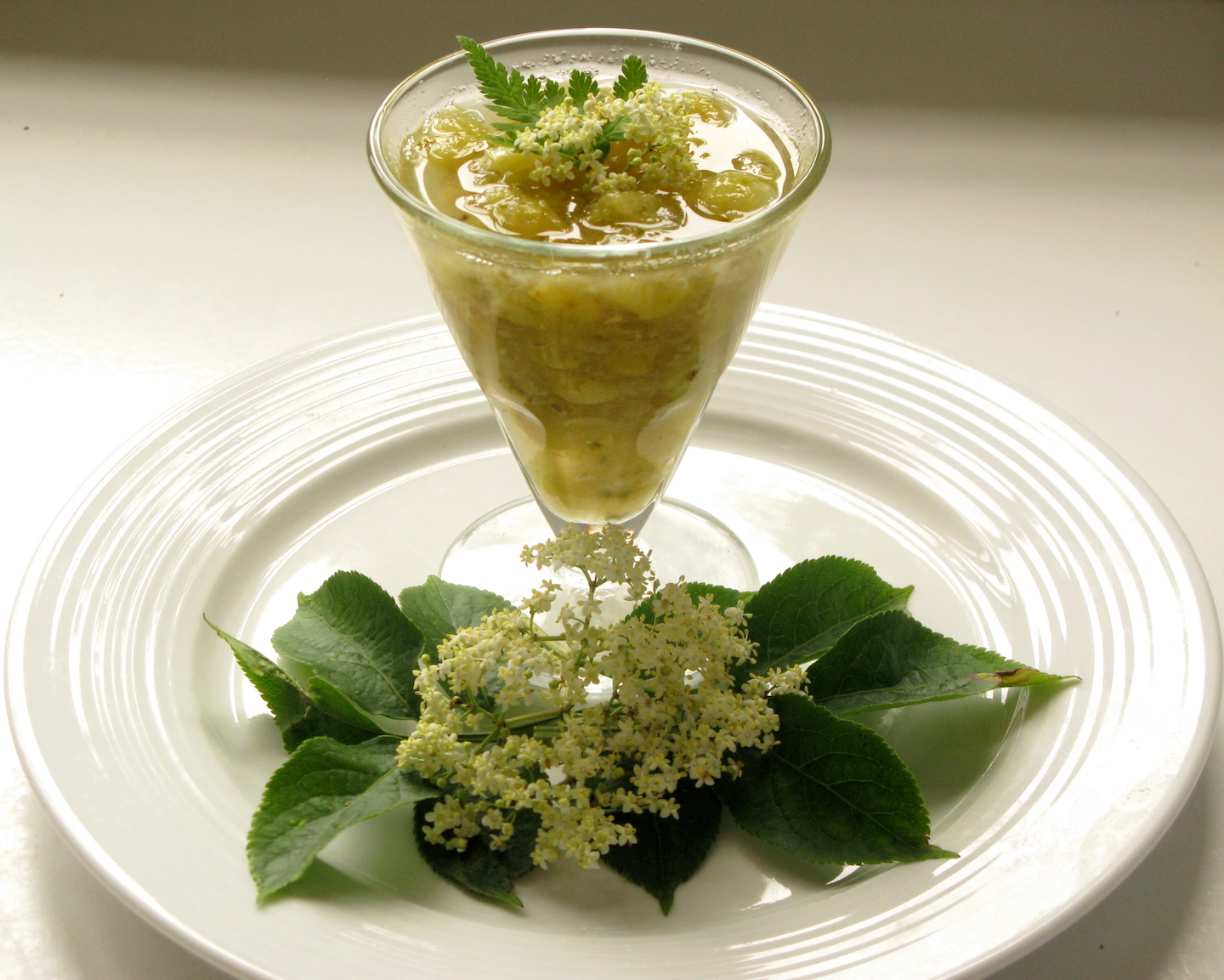 Ingredients
900g (2lbs) green gooseberries
2 or 3 elderflower heads
600ml (1 pint) cold water
450g (1lb) sugar
Elderflower Cream:
Flavour whipped cream to taste with elderflower cordial.
Method
First top and tail the gooseberries.
Tie 2 or 3 elderflower heads in a little square of muslin, put in a stainless steel or enamelled saucepan, add the sugar and cover with cold water.
Bring slowly to the boil and continue to boil for 2 minutes.
Add the gooseberries and simmer just until the fruit bursts.
Allow to get cold.
Serve in a pretty bowl and decorate with fresh elderflowers. Serve with elderflower cream
Note: The tart green gooseberries must actually burst otherwise the compote of fruit will be too bitter.

You may also like
White Chocolate Soup

Noel McMeel is a chef from Northern Ireland, who is the executive head chef at Lough Erne Golf Resort and Hotel in Enniskillen, County Fermanagh.

Chicken, Mushroom, Potato and Thyme Winter Stew

A perfect, slow-cooked chicken, mushroom, potato and thyme stew recipe, that feeds a party. Consider preparing this hearty dish, full of tender meat pieces and mouth-watering vegetables a day ahead to allow it to develop best, rich flavour.