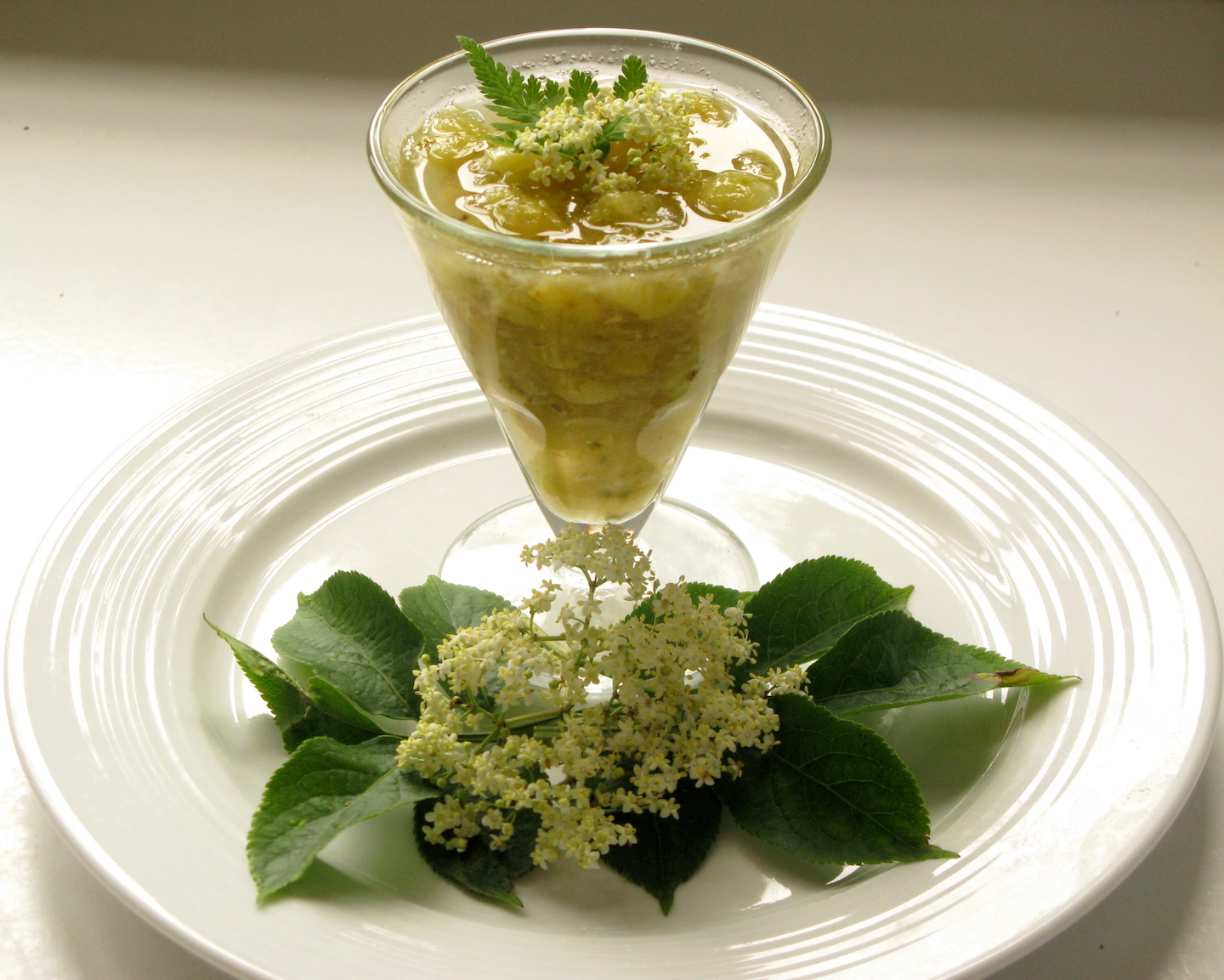 Ingredients
900g (2lbs) green gooseberries
2 or 3 elderflower heads
600ml (1 pint) cold water
450g (1lb) sugar
Elderflower Cream:
Flavour whipped cream to taste with elderflower cordial.
Method
First top and tail the gooseberries.
Tie 2 or 3 elderflower heads in a little square of muslin, put in a stainless steel or enamelled saucepan, add the sugar and cover with cold water.
Bring slowly to the boil and continue to boil for 2 minutes.
Add the gooseberries and simmer just until the fruit bursts.
Allow to get cold.
Serve in a pretty bowl and decorate with fresh elderflowers. Serve with elderflower cream
Note: The tart green gooseberries must actually burst otherwise the compote of fruit will be too bitter.

You may also like
Caramelized Pear & Blue Cheese Salad

Loaded with sweet, caramelised pears, salty and creamy blue cheese and slightly bitter nuts, this fresh salad is full of delicious flavors. Oh! And it looks fancy too, so it is a perfect choice for a dinner party

Raspberry Fool

Irish Raspberry Fool is one of the simplest desserts, made with just 3 ingredients. All you need to do to enjoy this mouthwatering dessert from Ballymaloe Cookery School is to swirl pureed raspberries togheter with fresh whipped cream.