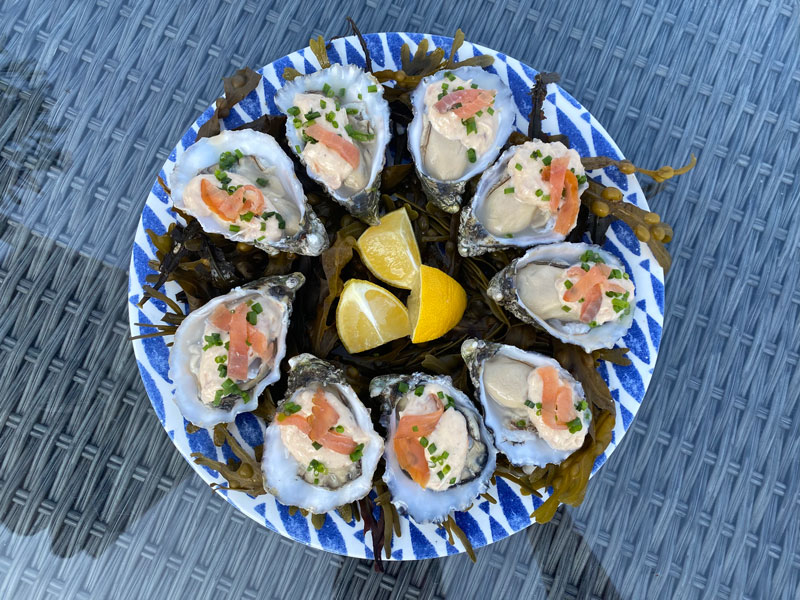 Ingredients

Method
Recipe by Burren Smokehouse
1. Puree mayonnaise, lemon juice, and 4 slices of the smoked salmon in blender or processor until smooth.
2. Spoon mixture over oysters, garnish with strips of remaining smoked salmon.
3. Sprinkle with chives, cover, and refrigerate until serving.
Visit Our Shop

You may also like
Rhubarb and Ginger Crumble

With Rhubarb in season and grown in Renvyle House's Kitchen Garden, this has wonderful flavours and a few levels of crunch with a delicious creamy rhubarb filling. Set on the edge of the Atlantic with its back to the mountains, Renvyle House Hotel is...

Ballymaloe Strawberry Shortcake

It's summer time and nothing evokes summer as much as a strawberry dessert. Myrtle Allen is a national treasure. Everyone who knows anything about proper Irish food knows that. She's a real culinary heroine without whom the food culture of this country...