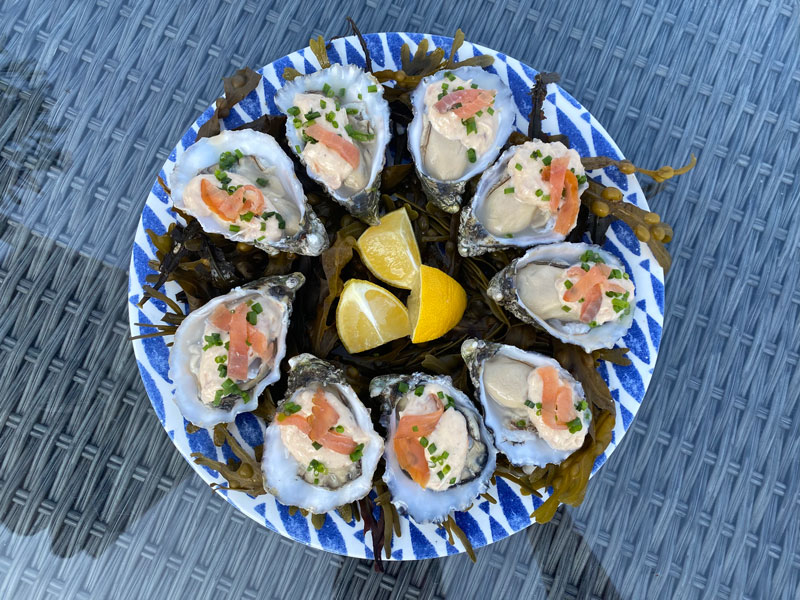 Ingredients
24 oysters in shells – Realt na Mara
125ml (½ cup) mayonnaise
1 tsp. lemon juice
6 slices Burren Smoked Irish Organic Salmon – Burren Smokehouse
1 tablespoon chopped chives

Method
Recipe by Burren Smokehouse
1. Puree mayonnaise, lemon juice, and 4 slices of the smoked salmon in blender or processor until smooth.
2. Spoon mixture over oysters, garnish with strips of remaining smoked salmon.
3. Sprinkle with chives, cover, and refrigerate until serving.
Visit Our Shop

You may also like
Rhubarb Martini

What a delight to see rhubarb fabulously starting to make its presence known in the garden. As we are leaving our caves, and with more sunny days, we decided to share this easy and seasonal drink with you.