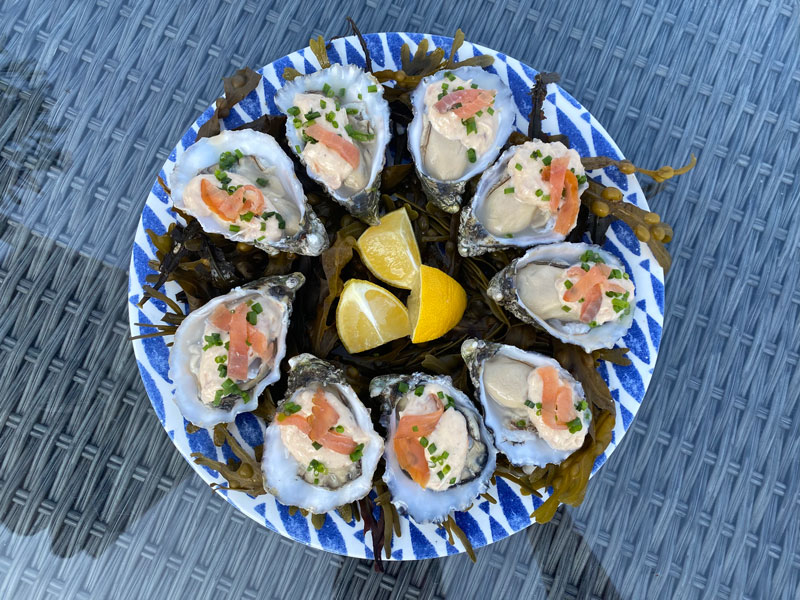 Ingredients

Method
Recipe by Burren Smokehouse
1. Puree mayonnaise, lemon juice, and 4 slices of the smoked salmon in blender or processor until smooth.
2. Spoon mixture over oysters, garnish with strips of remaining smoked salmon.
3. Sprinkle with chives, cover, and refrigerate until serving.
Visit Our Shop

You may also like
Spinach & Irish Greek Style Cheese Rolls

This delicious recipe if from McCormack Family Farm, a Father and Sons team with a taste for excellence and passion for produce has excelled in creating a range of products that is both innovative and commercial in nature.

Raspberry Fool

Irish Raspberry Fool is one of the simplest desserts, made with just 3 ingredients. All you need to do to enjoy this mouthwatering dessert from Ballymaloe Cookery School is to swirl pureed raspberries togheter with fresh whipped cream.