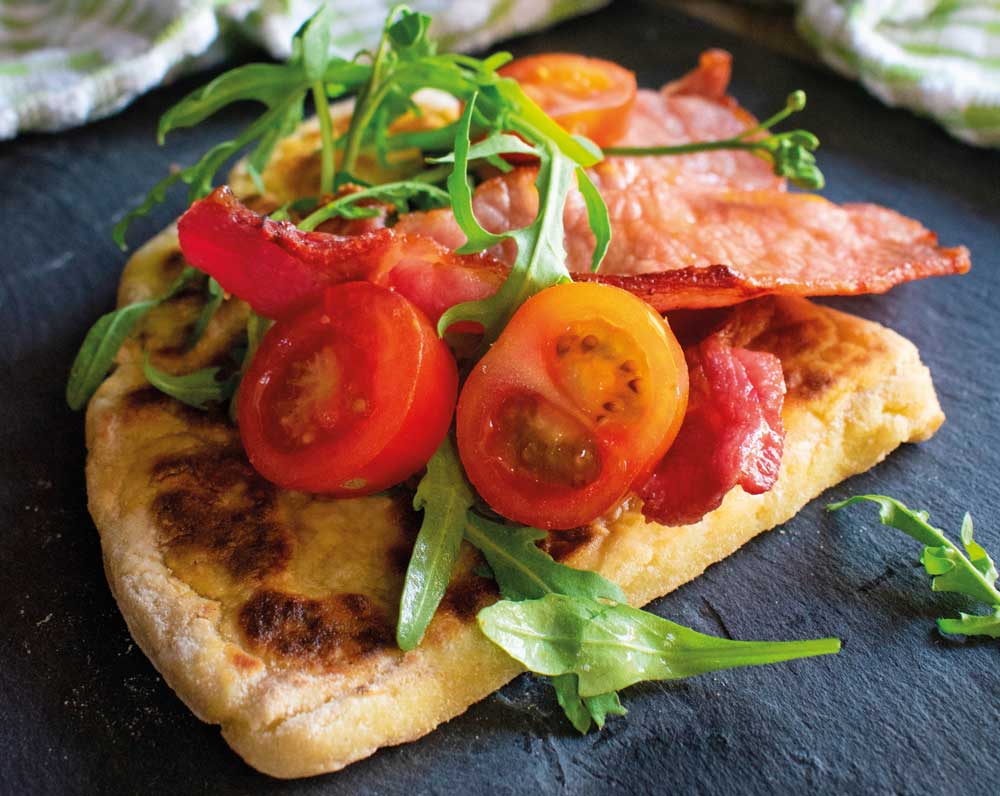 Potato Bread taken from Bread and Butter, Cakes and Bakes from Granny's Stove written and photographed by Ciara McLaughlin
Ingredients
Potatoes are undoubtedly the flavour of Irish culture. They were a staple in Granny's kitchen, as she had a plentiful supply from Granda's rigs, but not a bit of spud was wasted, as any leftovers from dinner would be mashed up into earthy slabs of potato bread. Try it fried until crisp with tomato and bacon for a hearty Gaelic brunch on Saint Patrick's Day.
225g potatoes Keogh's Farm
½ tsp salt
25g butter
55g self-raising flour

Method
If you are using leftover cooked potatoes, mash them up with the salt and butter. For raw potatoes, wash, peel and boil until tender, then drain and mash in a large baking bowl. Using the potatoes while still warm will give your bread a lighter texture.
Use a wooden spoon to work the flour into the mashed potato until it forms a soft dough.
Tip the dough out onto a lightly floured surface and shape into a round, roughly 1cm thick. Use a sharp knife to cut a cross through the dough, dividing it into 4 equal wedges.
Heat a griddle or flat, heavy-based frying pan on a medium-high heat.
Cook the wedges on the hot, dry griddle for 4–5 minutes each side until they develop a toasty giraffe-skin print. They will be quite soft, so handle carefully.
Allow to cool slightly on a rack then eat while butter-meltingly warm.
Alternatively, let the potato bread cool completely then enjoy fried or toasted.
Top Tip: Try an avant-garde spud fusion by using sweet potatoes instead. They are naturally sweet and chewy, and will give your plate a bold burst of orange
Want to try out more delicious recipes from Ciara? Buy her amazing cookbook Bread and Butter, Cakes and Bakes from Granny's Stove. 
BUY NOW
*This Book is available from February 28th 2022

You may also like
Rhubarb Martini

What a delight to see rhubarb fabulously starting to make its presence known in the garden. As we are leaving our caves, and with more sunny days, we decided to share this easy and seasonal drink with you.