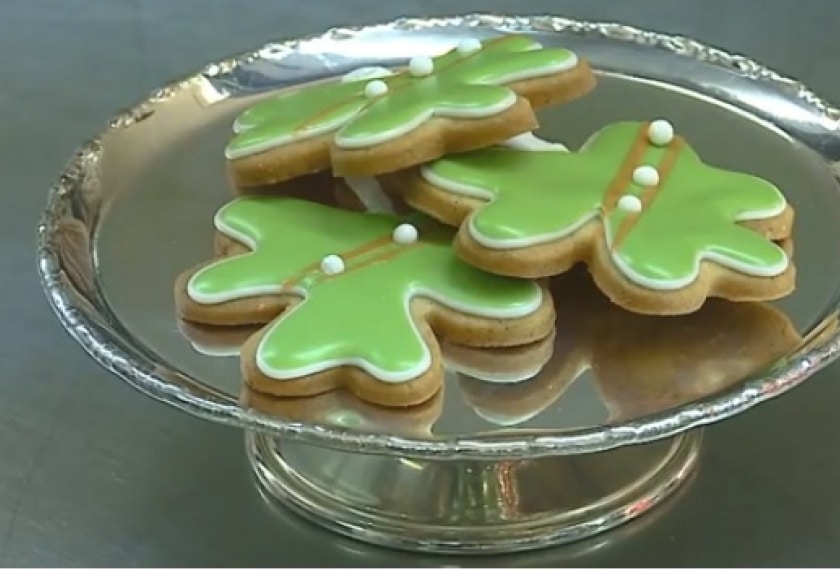 Ingredients
Shortbread: (10 Cookies)
225g Plain flour
110g Cornflour
110g Icing sugar
225g Soft butter Icing
100g Icing sugar
16g Egg whites
Green food coloring
Method
Mix all ingredients together in a mixing bowl using a spade until a dough is achieved. Rest over night in fridge. Roll out pastry (approximately 5ml thick) and cut with shamrock shaped cutter. Bake at 160°C for 8 minutes and cool.
To decorate: Mix the egg whites, icing sugar and food colouring together in a bowl and decorate each cookie.

You may also like
New Season Irish Carrot Cake

International Guest Chef Fred Cordonnier. Recipe baked by Aisling Boggan from team Good Food Ireland.