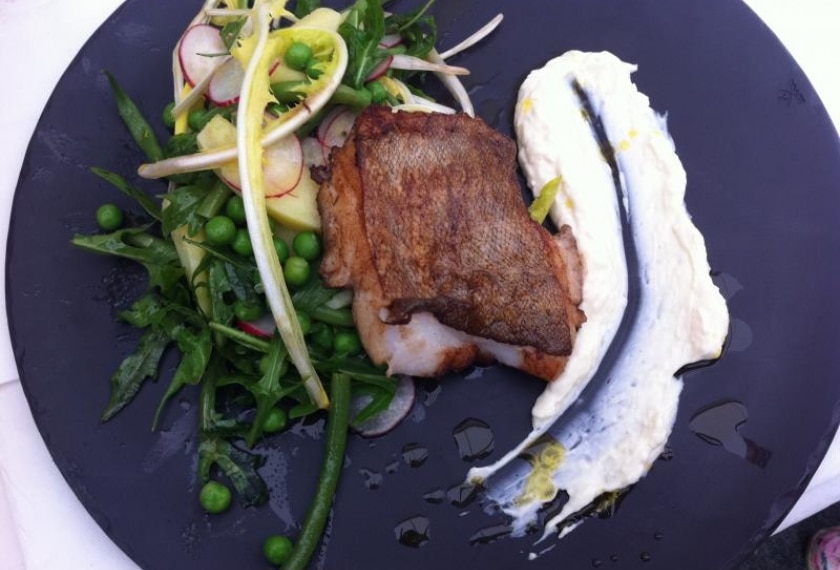 Ingredients
Hake Fillet 150g Piece Pin Boned and Scaled
60g New Potatoes
50g Green Beans
20g Rocket Leaves
20g Dandelion Leaves
10g Red Radish
25g Horseradish Mayo
20ml Lemon Oil
1 Cipollini Onion
Method
Steam Hake for 8 minutes with cipollini onion and leave to rest for 2 minutes.
While the Cod is resting assemble the salad. Mix the potato, green beans and mayonnaise then arrange on the plate. Arrange rocket, dandelion leaves, red radish and cippolini onion nicely then place hake fillet adjacent to salad and serve.

You may also like
New Season Irish Carrot Cake

International Guest Chef Fred Cordonnier. Recipe baked by Aisling Boggan from team Good Food Ireland.