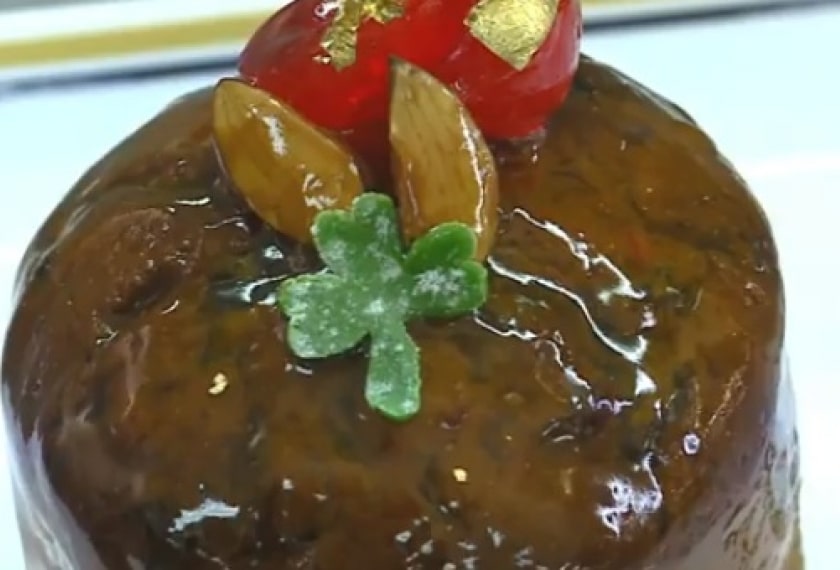 Ingredients
125g Sultanas
125g Currants
75g Glazed Cherries
275mls Guinness
60g Butter
60g Brown Sugar
3 Eggs (medium size)
125g Flour
½ tsp Mixed Spices 50g Treacle
Method
Soak the sultanas, currants, cherries and Guinness overnight.
Beat butter and sugar together until the mixture is light in colour.
Add eggs one by one and continue to beat together.
Sieve the flour and spices and add to the mixture.
Finally, add the treacle and fruit to the mixture.
Line and grease a 2lb cake well and add mixture to the tin.
Bake at 130°C/270°F for 1.5 hours approx, or until a skewer inserted in the centre comes out clean.
Cool on a wire rack and enjoy!

You may also like
New Season Irish Carrot Cake

International Guest Chef Fred Cordonnier. Recipe baked by Aisling Boggan from team Good Food Ireland.