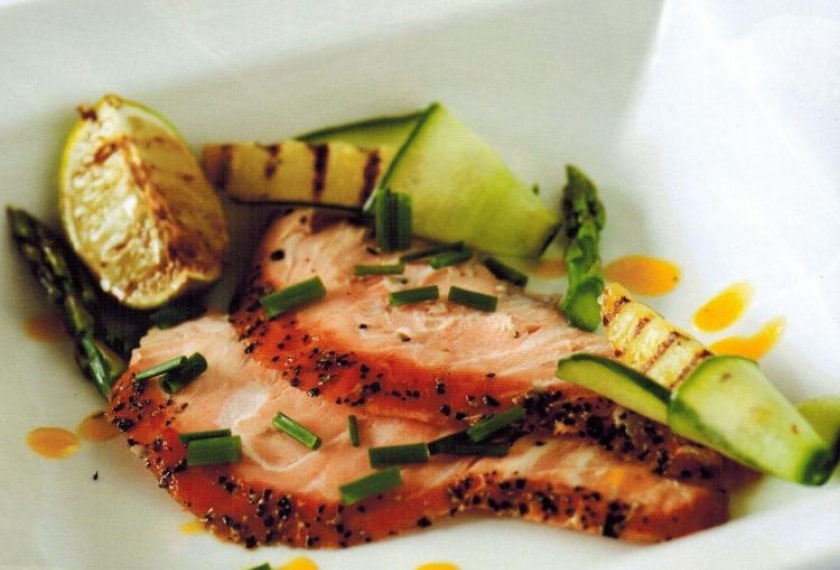 Ingredients
8 slices of Burren Hot Smoked Irish Organic Salmon with Honey, Lemon & Dill
1/2 cucumber, peeled to ribbons
4 cooked salad potatoes
1 tbsp Broighter Godl Chilli Infused Rapeseed Oil
8 baby asparagus tips
Dressing:
50g mango, peeled
60ml fresh lime juice
2 tbsp olive oil
2 small red chillies, de-seeded and finely chopped
1 clove garlic
crushed lime wedges to serve
Method
Heat a griddle pan or frying pan over medium heat. Brush the potatoes with the chilli oil and fry until golden. Keep warm. Cook the asparagus for 2 minutes in boiling water, drain and keep warm.
Place all the ingredients for the dressing in a food processor and blend until smooth. Serve as shown in the picture.

You may also like
New Season Irish Carrot Cake

International Guest Chef Fred Cordonnier. Recipe baked by Aisling Boggan from team Good Food Ireland.