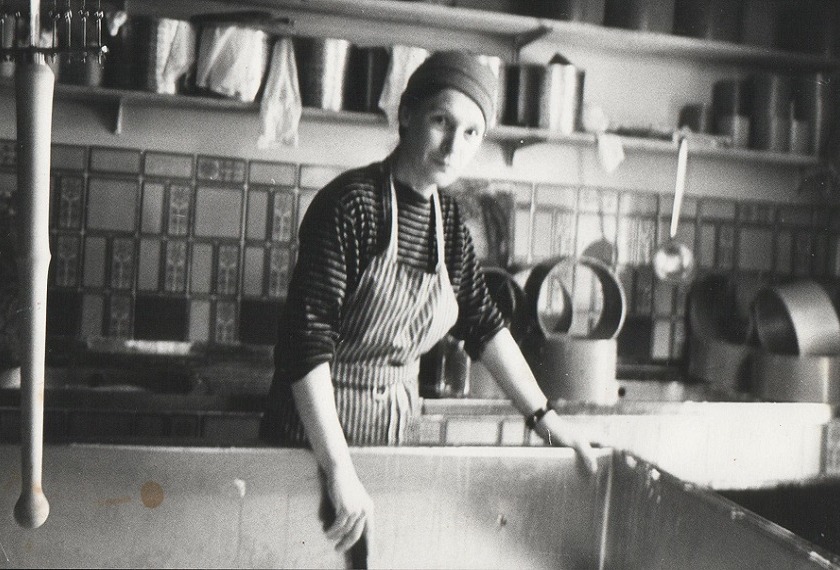 In late October this year,  CAIS, the Irish Farmhouse Cheesemakers Association,  honoured one of the greats of Irish cheesemaking, in a gala dinner and award ceremony at Ballymaloe Country House. Veronica Steele, the creator of Milleens cheese, was lauded with the inaugural Lifetime Achievement Award at the Irish Cheese Awards 2015. No finer woman to deserve it. Veronica is credited with being the maker of Ireland's first-ever farmhouse cheese. It is she they all look up to for inspiration and expertise. Veronica Steele is THE name among names.
Visit Our Shop
Milleens is made in Eyeries on the Beara Peninsula in West Cork. The region is still home to three of the earliest farmhouse cheeses in Ireland. Milleens, Durrus and Gubbeen were all born here, alongside Bill Hogan's legendary Gabriel and Desmond cheeses, now no longer in production. But it was Milleens that got the artisan cheesemaking ball rolling.
The Steele family still live in the same farmhouse where Milleens was first made. A little stone cottage on this hauntingly beautiful peninsula, overlooking the wild Atlantic Ocean. Veronica and her husband Norman Steele, former Professor of Philosophy at Trinity College, settled in the cosy house that was originally Norman's escape from the Dublin rat race. Here the couple nested and started their family.
Norman had a few cows for milk. He produced more milk than they could use, so Veronica began to experiment with cheese. She tried several styles. In 1976, she made the washed rind full-flavoured soft cheese which eventually became Milleens. Her original offerings were given as samples to Declan Ryan of Arbutus Breads in Cork. At the time he was Head Chef of his own restaurant and he loved them. They found their way to Myrtle Allen of Ballymaloe House. The rest is history. It's fitting Veronica received her Lifetime Achievement Award here, in the house which introduced her first cheeses to the world.
Anyone who has met Veronica will know she is a feisty lady. She is a Dubliner, strong, courageous and creative. Her love of her family and her cheeses have made her one of those icons who has never lost her head. She and Norman have been to plenty of swanky dinners and received dozens of awards for Milleens over the years. But the grounding environment of their West Cork home with their children has kept their feet firmly on the ground.
Milleens is famous in Ireland and internationally. Throughout its years of production, Veronica has tirelessly worked with CAIS to establish recognition for Irish farmhouse cheeses. She has travelled extensively to give educational talks here and abroad.  In 2012, Veronica went to Ethiopia to educate local women on how to make cheese with the milk they had available. The lively notes on her Facebook page tell the story! Veronica not only found time to teach the skills but also to recount the process in a vibrant diary-style which captures this lady at her best and wittiest. Veronica tells it like it is.
The production of Milleens is now in the hands of Veronica and Norman's son, second-generation cheesemaker Quinlan Steele. His mother has described him as 'consumed with passion for the subject.' 'He too lives in a house next door to his childhood home, with his wife and their children. The cheesemaking dairy is right beside the home. It's small and intimate and everything is done by hand.
Though the family herd is long gone, to make more time for cheesemaking and distribution, Quinlan still knows every one of the cows on the local farms which supply him with milk. Nothing has changed here in almost forty years. This is exactly why Milleens is still winning awards and receiving recognition, for its consistently good quality year on year.
We heartily congratulate Veronica on her award. Our best wishes go to Norman Steele, who has been constantly by his wife's side, originally farming the herd to provide the milk for her cheese, then taking to the distribution when demand dictated.
Norman was always the face of Milleens at the early farmer's markets in  West Cork. Giving out taste samples, talking about the cheesemaking process and giving serving tips and suggestions. Helping spread the word of his wife's creation. The couple has worked tirelessly together to produce this famous cheese and ensure its longevity in their family business. Legends both.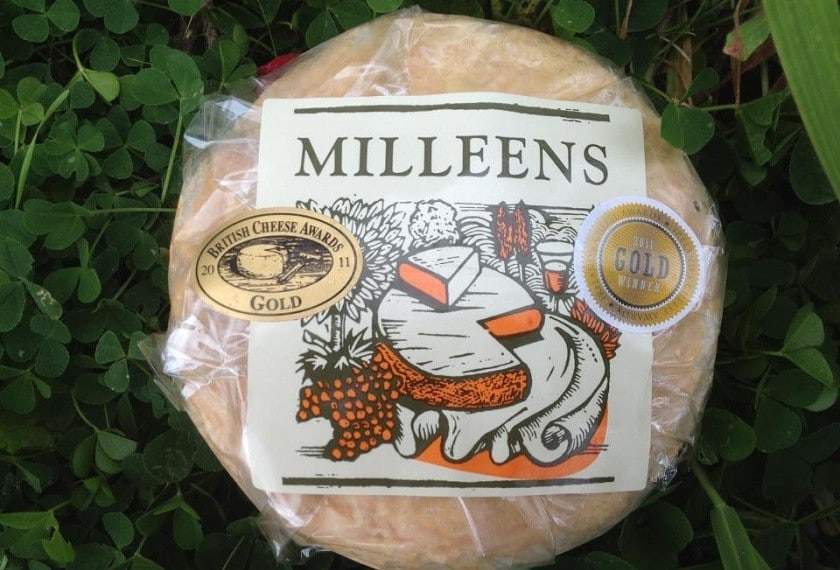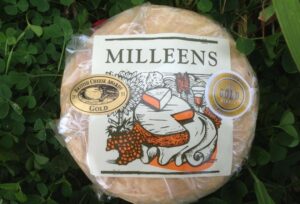 Veronica Steele's Milleens Cheese was the first artisan farmhouse cheese in Ireland, now created exactly the same way today, by Veronica and Norman's son Quinlan.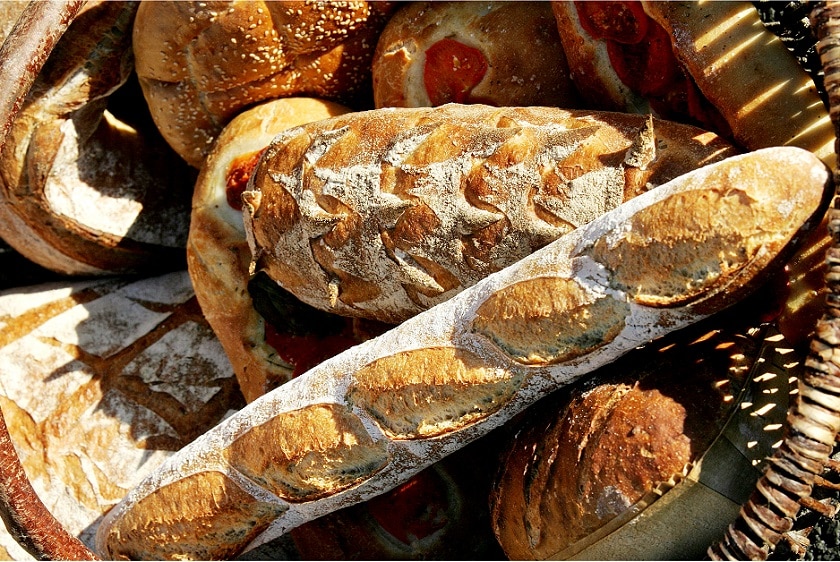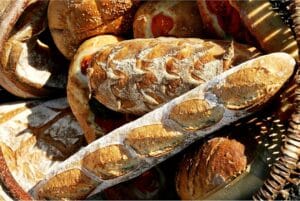 Declan Ryan was well known some years ago as a chef/restaurateur. Nowadays, he's famous for his wonderful range of bread, produced from a small bakery just outside Cork city.
Mayfield Industrial Estate
Unit 1B & 2B
Cork, Cork
Ireland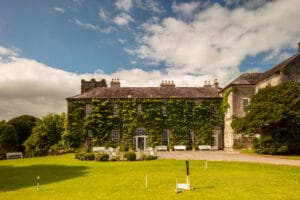 Ballymaloe Country House is a mecca of wholesome cooking and home to the dynasty of Allen cooking, set in the Cork countryside.
Ballymaloe House
Shanagarry
Shanagarry, Cork
Ireland
Buy Gift Voucher