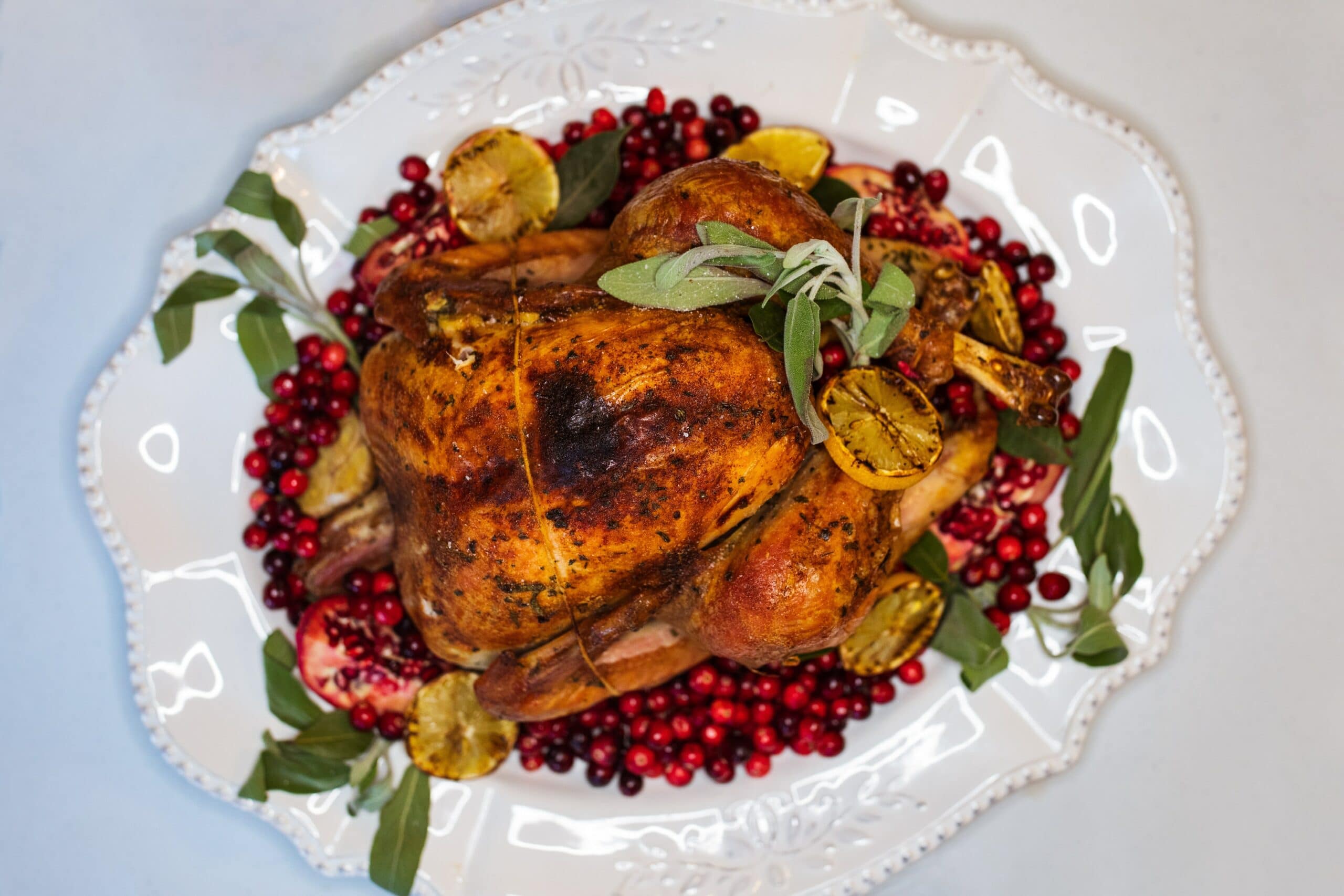 Christmas Day is now less than a month away! November is drawing to an end and there are Christmas lights sparkling in cities, towns and villages all over Ireland now. You may have already bought Christmas gifts, or at least have made a list of what you intend to buy. So it's time to start thinking about the food for the festive holiday.
Visit Our Shop
By failing to prepare, you are preparing to fail, Benjamin Franklin once famously said. Like an arctic expedition or a military assault, Christmas dining needs planning! It all starts with the turkey or goose you are serving for the Christmas dinner. It's never too early to order. Here are a few guidelines for how to get the best bird this Christmas.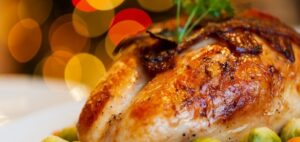 Which Turkey:
For Christmas Dinner, turkey is the most popular choice in Ireland. This favourited roast bird is a crowd-pleaser. When it comes to ordering, size matters! A 4.5kg – 5kg turkey will serve 8-10 people. If you have 12-15 people, you'll need a 6-6.5kg bird. Once you know the size you want, you need to decide what sort of fresh turkey you prefer.
Farm Reared/Farm Fresh Turkey
Turkeys labelled farm-reared or farm-fresh are traditional white-feathered birds, raised indoors and sold fresh. These birds are a popular and affordable choice for households at Christmas. The keywords here are 'fresh' and 'Irish'. It's essential that you ensure your bird is actually Irish reared, as many farm-reared traditional turkeys come in from abroad to satisfy the huge demand at Christmas. Your local butcher is invaluable in ensuring you are getting an Irish bird that has been raised according to strict quality control regulations.
Free-Range And/Or Organic Traditional Fresh Turkey
These are the turkeys of the old fashioned farmyard. They are white-feathered birds reared outdoors, allowed to roam free in pastures. This means they are slow growing to develop good texture and flavour. Free-range turkeys are widely available, but we recommend you order from your butcher if you want to be certain of getting an Irish turkey. Organic traditional free-range Irish turkey is also available and a bit more expensive than a free-range bird.
Bronze Feathered Free Range And/Or Organic Fresh Turkeys
Bronze feathered turkeys are considered the crème de la crème of turkeys – relatives of the original wild turkeys of North America. These turkeys have gleaming bronze feathers, hence the name. American Indians hunted them for food, and for their lavish feathers, which were used in Indian head-dresses for the Chiefs of the reservation. Bronze turkeys are available to order in good butchers. Highly praised for their rich and slightly gamey flavour and delicious succulence. Bronze turkeys are usually reared outdoors free-range and sometimes also organically. A free-range or free-range organic Bronze turkey will command a high price and must be ordered well in advance if you want one.
Black Feathered/Norfolk Black Fresh Turkey
Black Feathered Turkey, is originally from Norfolk in the UK, and often known as the Norfolk Black Turkey. By the 1700s, just before Christmas, these turkeys were walked from Norfolk to markets in London, in flocks of several hundred birds at a time. Some farmers made little shoes to protect the feet of the turkeys during the long journey. Norfolk Black Turkeys are available in Ireland in limited numbers from specialist butchers and suppliers. Much prized for their flavour and delectable moist meat. Again, this is not a cheap option, but certainly one full of flavour for your Christmas feast. And a talking point too, as you tell this historical story around the table.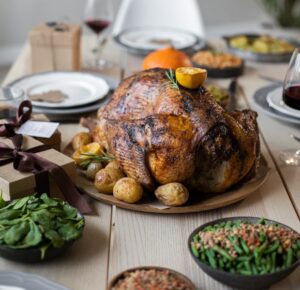 Goose
Goose used to be the bird of choice at Christmas in Ireland, before the surge in popularity of turkey. Every rural home and farmyard reared its own goose for the Christmas table. Nowadays, the goose is seen as a celebrational alternative to turkey. Birds are generally reared free range and slow grown to develop further.
Not a cheap choice, but certainly a stunning centrepiece, if you want something different and still traditional this year. Order your goose well in advance from your local butcher. A goose will feed fewer people than a turkey of the same weight. As a guide, a 4.5kg goose should serve four people comfortably, but there won't be too much leftover for additional meals.
Direct From The Farm
You can also order your Christmas bird direct from the producer. Skeaghanore Duck in West Cork raises a limited amount of free-range geese, especially for Christmas. Orders must be placed well in advance for collection at the farm or a designated pick up point. Skeaghanore geese are also available in a few specialist butchers and food shops in the West Cork area.
East Ferry Free Range produce a small number of Christmas geese and turkey. You can order direct from Robert Fitzsimmons at the farm, or find the birds in butchers and food shops in the locality.
Drumanilra farm produces free-range organic geese, bronze turkeys and ducks for the festive table also.
Where To Bag Your Bird
All our Good Food Ireland butchers have farm fresh and free-range turkeys and geese to order. Check out McCarthy's of Kanturk, Michael McGrath, Waterford, and Kelly's of Newport, who all specialise in supplying the best quality fresh Irish birds at Christmas.
Buy Gift Voucher