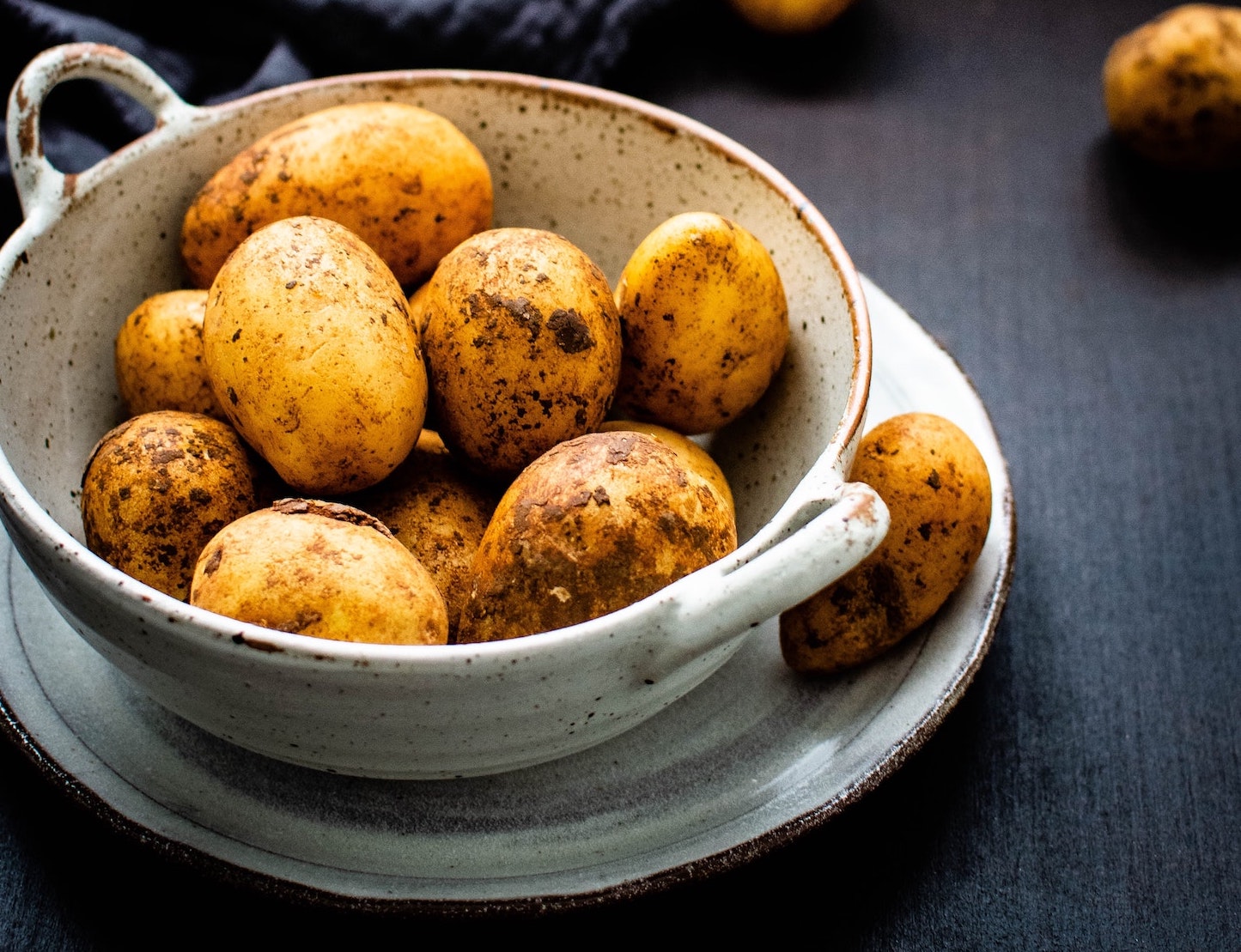 The Irish are known for loving the humble spud. Solanum tuberosum, to give it the Latin name, has been buried deep in the psyche of the Irish for centuries. The potato was first introduced here in the 16th Century. It was enjoyed by all classes, and soon became the staple diet of poorer households in rural areas. In the early 1800s, the average man on a small country homestead, working long hours on the land, could consume up to 16lbs of potatoes a day, eaten with butter, buttermilk and a little salt. The men were strong and virile and fathered many children on this simple but healthy diet. So, it's easy to see why such devastation was caused when the blight struck potato crops during the Great Famine of 1845-1850. 
Visit Our Shop
Blight is a fungal disease that was thought to be carried on trade ships from America and Canada. These countries had suffered their own attacks of potato blight just prior to the Great Famine in Ireland. Blight causes potatoes to rot in the ground and their stems to go black. Lumper potatoes were the main variety of potatoes planted in Ireland in the 1800s, a variety known for excellent yields but extremely prone to blight, which is why the disease did so much damage. Irish tenant farmers and their families, who relied on their potato crops for sustenance, died of starvation.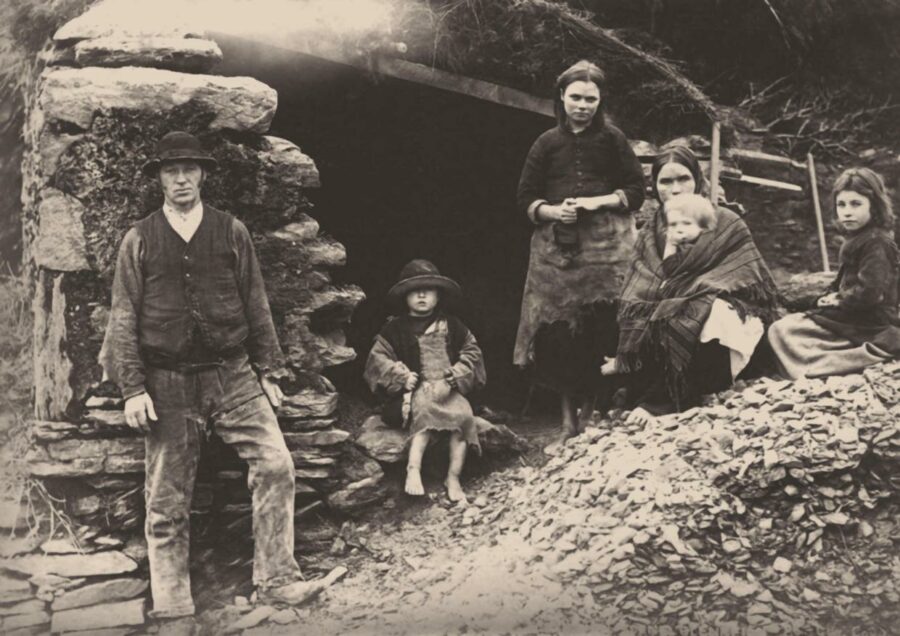 Many more emigrated to the UK and America, with the promise of a new life, for those strong enough to survive the journey by sea. The Irish population has never recovered from its pre-famine figures of just over 8 million residents. Blight is still occasionally a problem for Irish potato crops, but thankfully, it has never attacked with the same virulence as it did in the 1800s. Modern treatments and blight-resistant varieties now developed prevent serious outbreaks.
THE WINTER POTATO HARVEST
As September rolls on, the harvest of main crop potatoes for winter has begun in earnest. This is the time of year when new season Kerr's Pinks and Roosters are hitting the shops in good quantities. Both varieties are great spuds for cold-weather dining, each with its own unique cooking qualities, to fill every role in the kitchen.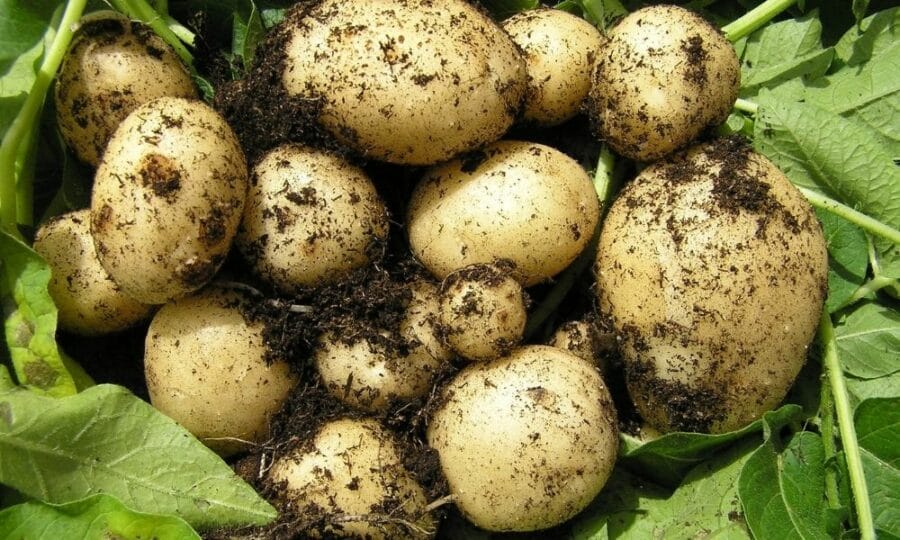 The IFA potato report for this week states increasing stocks of Roosters and Kerr Pinks arriving on the market, with demand equal to supply. It has been a relatively good year for growing, so harvests are reported to be on or slightly above average for the year in most areas. Good news for spud lovers! Get to know your spuds below.
ROOSTERS
Rooster potatoes are easily recognised by their deep pinky/red skins.
These are the most popular potatoes in Ireland, with many different uses. Roosters are versatile, with a light floury texture. They mash well with milk and butter. They also make good chips that get golden brown on the outside and remain fluffy inside. You can use them for a creamy gratin, roast them in oil or goose fat for the Sunday joint, bake them in their jackets in the oven or include them in a hearty winter beef stew with carrots and parsnips.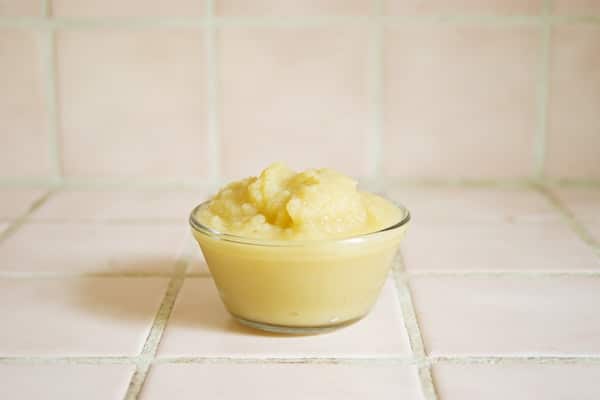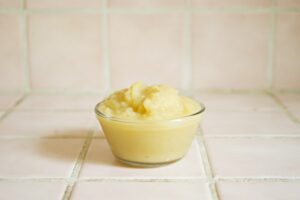 KERR PINKS
Probably the best mashing potato is known to man! The pale pink peel of new season Kerr Pinks encloses beautifully dry floury flesh which mashes like a dream. Use Kerr Pinks for the mash to top a Shepherd's Pie, Cottage Pie or Fish Pie. Serve a big bowl of mash with a dob of butter melting in the middle, to go with bangers and other meat dishes. Or just eat your mash as it comes, enriched with milk and butter and seasoned with a little salt. A meal in itself that has its roots in the culinary history of Ireland.
GOLDEN WONDER 
This is an old-fashioned potato variety now grown only in small quantities in Ireland. Golden Wonders are late maturing, appearing on the market around late September and October. Many Irish people still choose them as their favourite spud, great for boiling, chopping, steaming and roasting. They have white to yellow rough skin and creamy to light yellow flesh. Golden Wonder can be slightly elongated in shape and small to medium in size.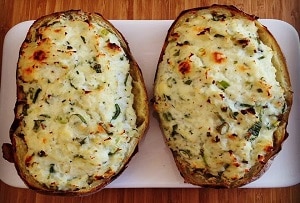 RECORD
A traditional variety grown in very limited numbers, mainly in the West and Midlands of Ireland. New-season Records generally appear in October. They have white skin with a 'netted' appearance. Records are a versatile potato with pale yellow flesh. They make good Jacket Potatoes baked in the oven, as they tend to grow quite large in size. You can also chip, boil, steam or mash them.
MARIS PIPER
Grown in small quantities and not available all through the winter. Look out for Irish grown Maris Pipers this month and through till December. They have floury flesh which makes superb roasts. Simply peel and parboil the potatoes for a few minutes in lightly salted water, then drain and shake them in the colander to rough up the edges. This gives the potatoes an amazing crispy finish after roasting. Place the blanched spuds in hot goose fat or olive oil and baste, before roasting in the oven till tender.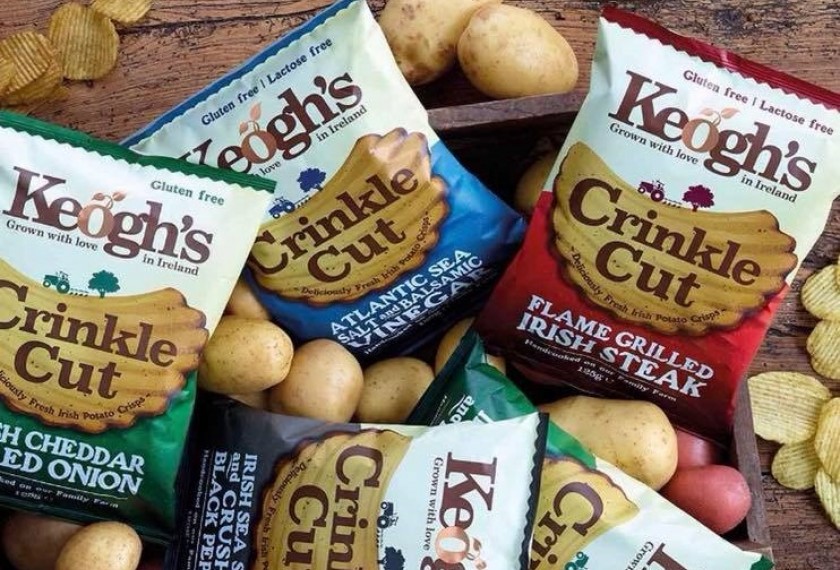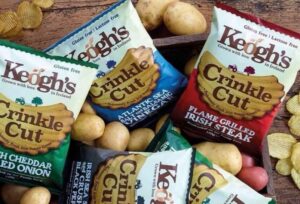 KEOGH'S FAMILY FARM
The Keogh's have been farming in North County Dublin for over 200 years. They are expert potato growers, producing a range of varieties of fresh potatoes in season plus the famous and award-winning handmade Keogh's Crisps. You can read all about Keogh's in our review here. Varieties grown on the farm include Kerr Pinks, Roosters, Whites, Baby Potatoes and Maris Piper.
Keogh's Crisps. Which is your favourite?
Keogh's Crisps are made from specially chosen potato varieties, harvested, prepared, deep-fried, seasoned and put in the bag in less than 15 minutes. Absolutely fresh as can be. Each bag comes with its own SpudNav so you can see the variety, which field it came from and who made it.
Seasonings are created from natural products. Choose from Irish Atlantic Sea Salt, Irish Atlantic Sea Salt and Cider Vinegar, Mature Irish Cheese and Onion, Chorizo (from Gubbeen farmhouse) and Cherry Tomato, Sweet Chilli and Irish Red Pepper and seasonal Roast Turkey and Secret Stuffing and Shamrock and Sour Cream. Crunch into a bag of Keogh's you'll see why they've scooped medal honours and the critics love them!
GOOD FOOD IRELAND® Potatoe producers
Irish Gold Potatoes – Irish Gold is a new variety of Irish potato – grown within the boundaries of North Co Dublin, that is quickly growing in popularity due to its taste and sustainable attributes.
O'Shea Farms – O'Shea Farms is a major supplier of fresh fruit and vegetables, serving the daily needs of wholesale and retail outlets across Ireland.
Buy Gift Voucher