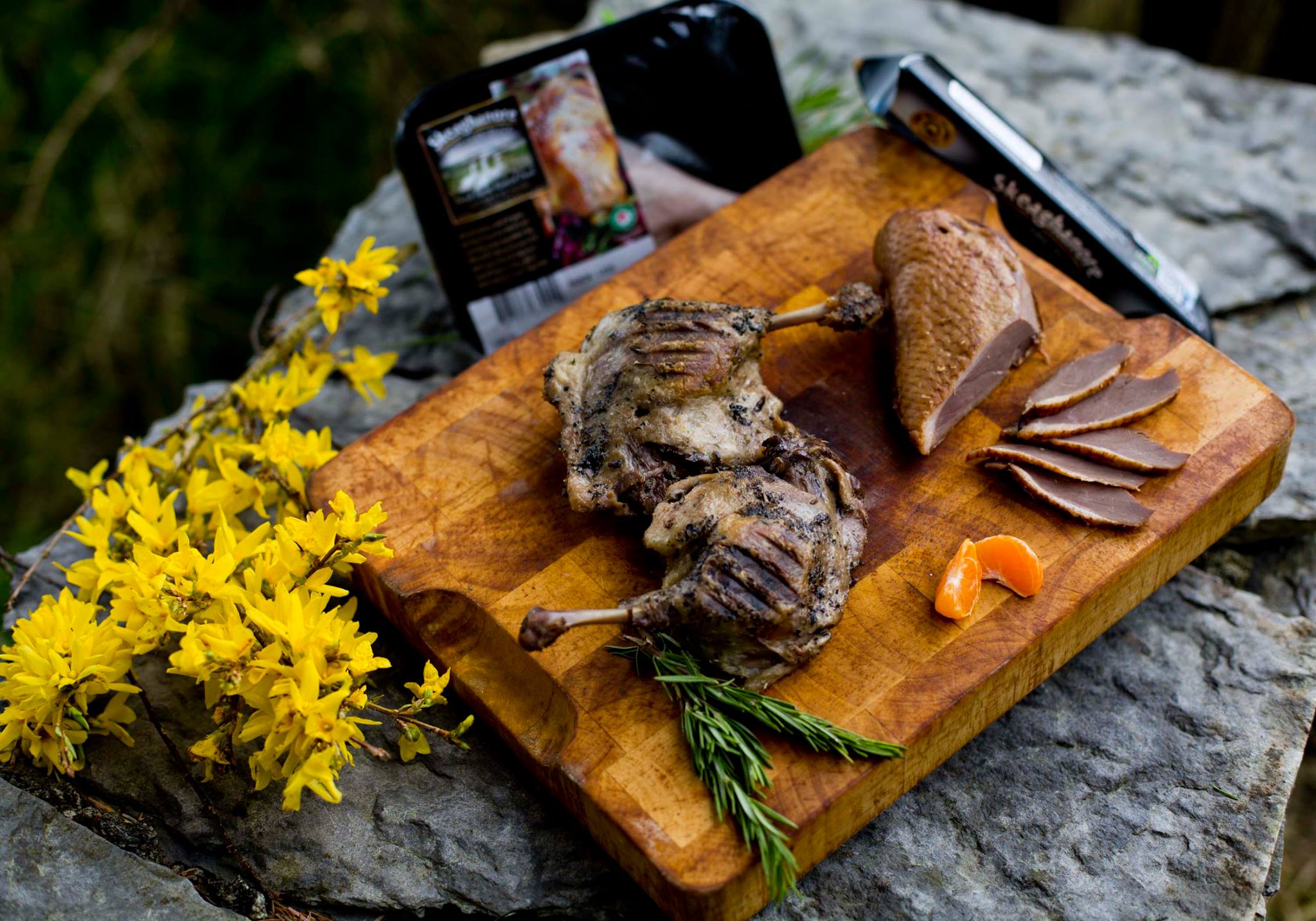 Wild Atlantic Way. Just the very name conjures majesty, magnificence, unbridled beauty and raw natural scenery. That's just what this coastal route offers in all its entirety. A journey of 2500km from Kinsale in West Cork,  to Muff in Co. Donegal. 
Visit Our Shop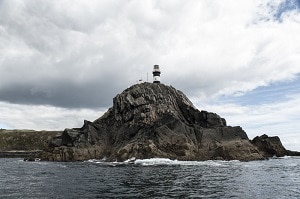 At the start of this designated coastal route, West Cork is an area steeped in the traditions of agriculture, food production, and fishing. Here is a place defined by its people, its culture, and the Atlantic Ocean that rules the climate. Often, you will see the weather coming right at you over the sea. Dark clouds gather over hilltops before rain lashes the land and turns our forty shades of green to sage and silver tones.
Afterwards, the smallest crack in the clouds will reveal a glimpse of blue sky, as the sun sends its glorious rays landward over the ocean, fields and mountains. Truly spectacular natural theatre,  going on above your head!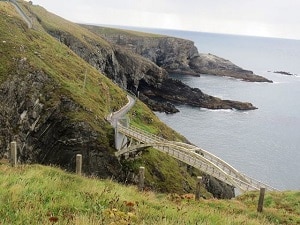 When the sun does shine in West Cork it really lights the place up. Beaches glow ever more golden. The outlines of Sherkin, Cape Clear and many other little islands off the coast stand proud above the ocean. West Cork's stunning peninsulas of Mizen, Sheep's Head and Beara,  jut their jagged fingers far into the Atlantic Ocean bluer than blue.
Food in West Cork 
West Cork's climate creates lush rich pastures for dairy and beef herds. Mountainous terrain yields sweet alpine grasses, wild herbs and heathers, happily munched by sheep and goats. Fields are fertile for an array of crops. The Atlantic Ocean teems with life.  From nature's larder comes the best beef, the finest milk, cream and cheese,  the sweetest lamb, succulent pork and fresh fruit and vegetables. From her waters and shores, top-quality fish and seafood, wild seaweeds and sea vegetables.
This region is also the home of artisan food production. It spearheaded the local food movement in Ireland over forty years ago when a  new wave of European settlers in West Cork brought a relaxed cosmopolitan feel to a region that accepted their quirks and embraced their differences. Some of these newcomers made cheese from the milk of their own small dairy herds or began growing a range of seasonal vegetables in cottage gardens. Many of the trailblazing originals are still in food production today. Two of them are proud Good Food Ireland members: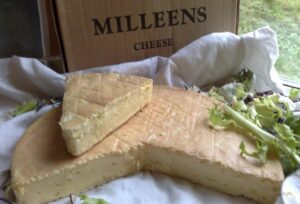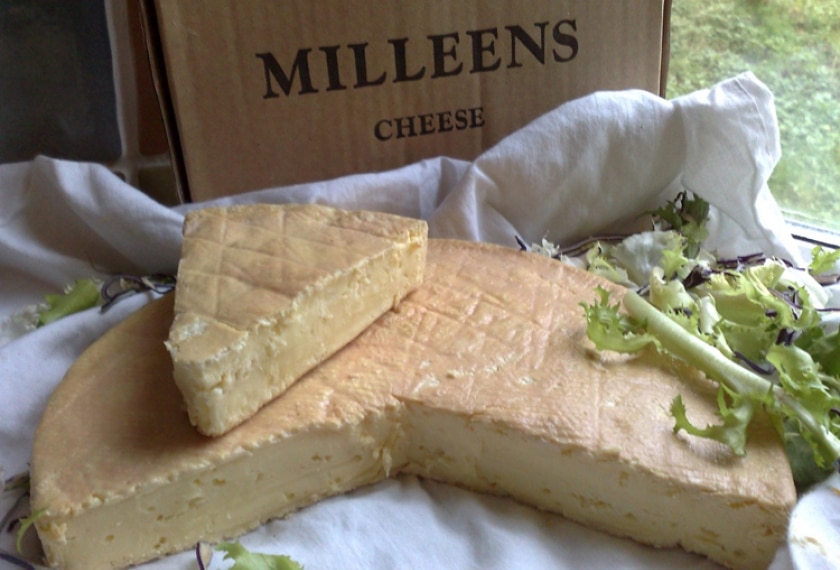 Milleens Cheese, Eyeries, Beara Peninsula. Ireland's first farmhouse cheese. First made by Veronica Steele, from the milk of the dairy cows farmed by her husband Norman. Now in the capable hands of Veronica and Norman's son Quinlan Steele. Milleens is a washed rind soft creamy textured cheese which can be eaten young or left to mature when it takes on an earthy herbaceous flavour with a hint of mushroom aroma.
Durrus Cheese, Durrus, Sheep's Head Peninsula. Created and still made by Jeffa Gill. Still going strong as one of Ireland's most famous and award-winning farmhouse cheeses. Durrus is created from the milk of the small dairy farms which dot the land of this beautiful peninsula. Diverse grazing lends subtle nuances to the milk, which in turn creates the unique and special flavour of Durrus Cheese. You'll taste the wildflowers,  herbs and alpine grasses of this untamed region,  which are bound together with subtle bursts of spice in a depth of flavours.
Pick a Table in West Cork 
With the abundance of home-produced food in West Cork, of course, you're going to get a great local food experience in its restaurants. We have a cluster of members in this region who will be only too happy to meet you and feed you while you're in the area.
Fishy Fishy Kinsale – Kinsale is at the start of the Wild Atlantic Way route, so no finer place to stop before you start than at Fishy Fishy! As the name says, it's all about fish here,  in all its forms.  Sourced directly from the small day boats in the harbour right outside the door.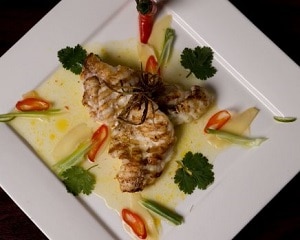 Jim Edwards, Kinsale. Here you can rest your head and enjoy some fine local fare and great West Cork craic at Jim Edwards traditional bar with restaurant and rooms. This place is a  long-standing hostelry in Kinsale town, and the discussion is always lively over a pint or two. A spacious restaurant focussing on fish adjoins,  while the accommodation upstairs is handy for exploring the town and surrounding area, and you won't have far to stroll home after a good night out!
The Poacher's Inn, Bandon. Located just outside the centre of Bandon town, on the main road toward Clonakilty. This pub and restaurant focus on locally caught fish and seasonal meat dishes,  cooked superbly by Head Chef and owner Barry McLaughlin. Barry's wife Catherine manages the front of the house and will make sure you're well looked after. If it's quick and casual you want, perch yourself at the bar for a swift half and Poacher's famous fish and chips!
Richy's Restaurant and R Cafe, Clonakilty. Richy Virahsawmy is one of our clutch of members in this lively town. Serving an eclectic menu that always focuses on the produce of the locality, with great fish and meats, seasonal shellfish, wild and foraged seasonal produce and homegrown veggies from Richy's own garden at home. You never know what Richy will come up with, but his mother's Mauritian Beef Curry is always a winner!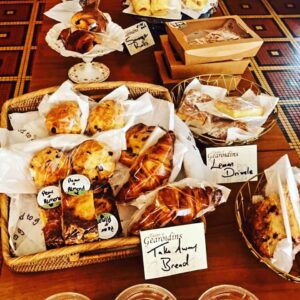 [email protected]'s, Clonakilty. Geraldine Kingston comes from a background of home cooking at the family farm and this is reflected in her menus. A touch of the traditional Irish with a modern twist, as Geralidine presents local produce and superb home baking at breakfast, lunch and afternoon tea. A great spot to catch up with the locals and enjoy the warm hospitality West Cork is known for. Try to make a decision on dessert from the counter laden with homemade goodies. It won't be easy.
Scannell's Bar and Lunch Room, Clonakilty. A trad pub with a casual dining menu for lunch during the week, light bites on a Friday evening and Saturdays, and special barbecue events in the gorgeous beer garden at the weekends. You'll find smoked products from Ummera Smokehouse,  and beef from butcher M.J. O'Neill, also Good Food Ireland members, as well as fresh fish from local waters.
Kalbos Cafe Skibbereen. West Cork opens up in Skibbereen. From here, you can access many beaches and coves, as well as the little villages of Ballydehob and Schull on the Mizen Peninsula. Kalbo's Cafe is well established in the town, known for its microlocal ethos and superb home baking. Produce and free-range pork from the family farm appears on the menu here.
The Church Restaurant Skibbereen If it's the awe-inspiring splendour you're looking for, you've come to the right place here! The Church is set in what used to be an old church and still has its original marvellously preserved and restored stained glass window which dominates the rear wall on both floors of this dining space. This and other restoration features conjure a dramatic interior where lunch and dinner are served.
You can also grab a table in the pretty courtyard out front, brilliant for day or night time eating and watching the world go by. Regina Daly and her team are full of local knowledge and offer a great welcome.
The Crookhaven Inn, Crookhaven. You're way down west here almost at the tip of the Mizen Peninsula. Not far to go from here to the visitor centre and its famous bridge over the rampant ocean at Mizen Head on the southwestern-most tip of Ireland. Before you make that journey, take the weight off a while at a table inside or outside in this lovely pub restaurant in one of Ireland's most remote villages.
Swiss-born Freddie Olsen is the chef co-owner with his wife Emma Jepson, a local girl who remembers picking shells at idyllic Cockleshell Beach at the bottom of the village when she was a child.  Blissful memories! The couple offers a family welcome in a cosy pub with lots of local produce on the menu.
Pack up a Picnic
If you fancy dining in the great outdoors in West Cork, we've got a couple of special places where you can stock up on local bits and bobs and good bread, and have a bolstering cup of coffee and a light snack before you hit the road.
Urru Culinary Store Bandon. Owned and run by Ruth Healy, who has mastered the art of local for 13 years. She has almost a hundred local and Irish products in-store,  including an array of Irish cheeses and charcuterie in the deli. Arbutus bread from Cork and a fine selection of garden leaves make up the feast. Fill your bags with fantastic fresh produce and wine or soft drinks, then have a cup of superb coffee and a made to order sandwich from the Urru menu before you set off on your travels.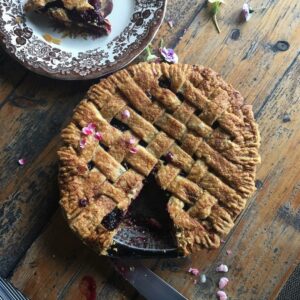 Diva Boutique Bakery and Deli, Ballinspittle. Not far away from beautiful Garretstown Beach, where sunbathing and surfing are popular pastimes. So this is the place to buy your picnic goodies before you go. Homemade bread from the bakery, plus a deli with cheeses and charcuterie and some little homemade knick-knacks like relishes and chutneys to compliment. You can get coffee and tea to go here also, plus cold drinks.
And right across the road, at Diva Boutique Cafe, you can start your day with a proper breakfast or brunch, enjoy lunch, or some afternoon tea and treats after your visit to the beach. Casual dining menu in the evenings in summer.
West Cork Products to Look out for 
Watch out for a  selection of local produce of West Cork which you will find in shops and served in local restaurants
Skeaghanore Duck, Ballydehob
Toonsbridge Dairy cheeses, Macroom
Seymours Fine Foods, Bandon
Buy Gift Voucher